Santa Lucia.

October 2011.


We reach Santa Lucia, a small resort town once reserved for whites: the market is well stocked and their is very nice craftsmanship.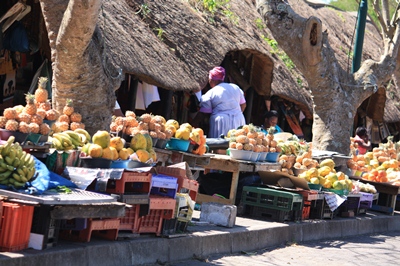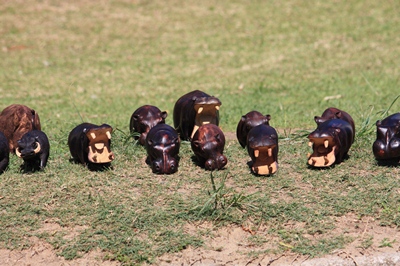 We spend our first night in the camping of the city, not really convinced to be more secure than in the wild.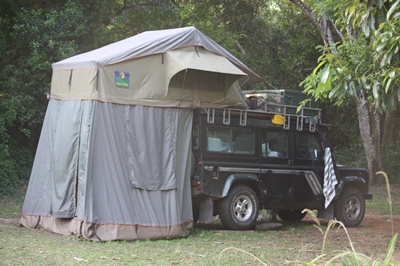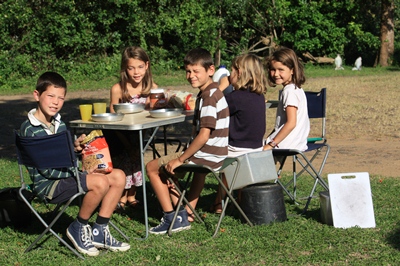 During breakfast, we receive a visit from some vervets, and children find it great.

But we quickly understand that they are here in the hope to share our meal.
One second of inattention and one of them grabs the box of cereal from the table.

But he drops the box in the grass, which gives us a chance to see the whole family sharing our breakfast.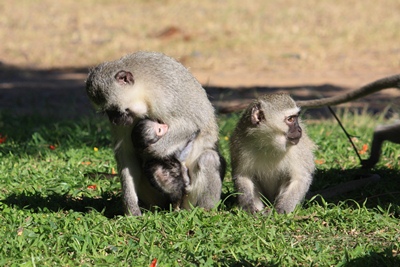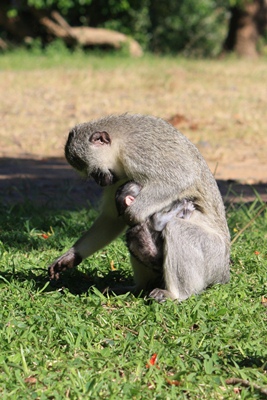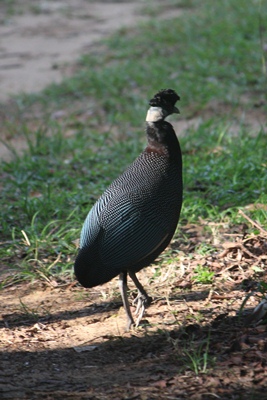 All kinds of animals pass close to the tent !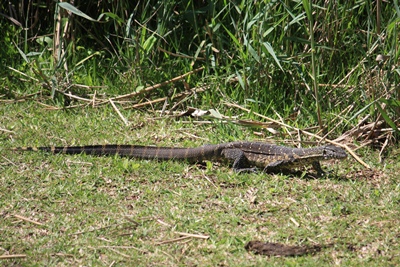 We even see a large colony of mongooses !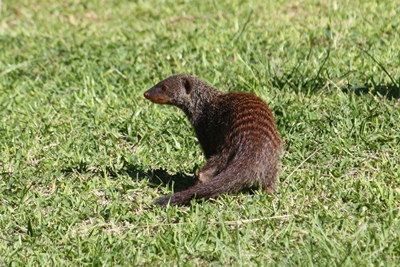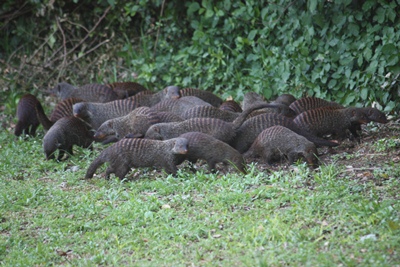 A boardwalk allows to explore wildlife in the estuary of Santa Lucia.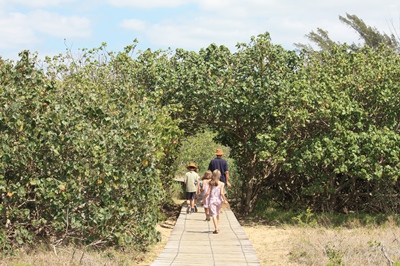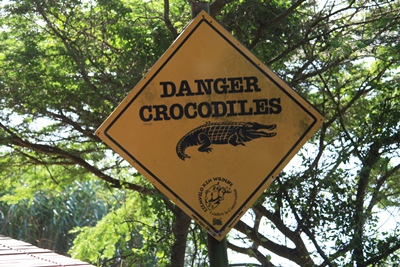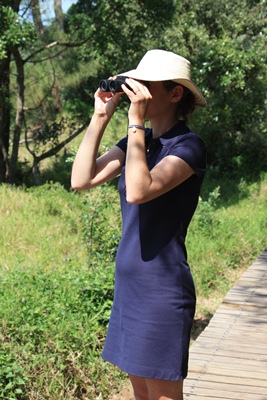 We are pleased not to be on the ground as we spot this beautiful specimen.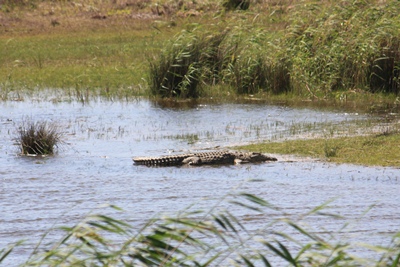 The view over the estuary is splendid.







We have the incredible chance to see a family of hippos frolicking just meters from us.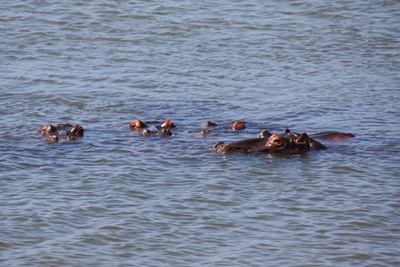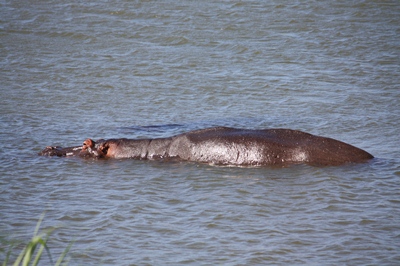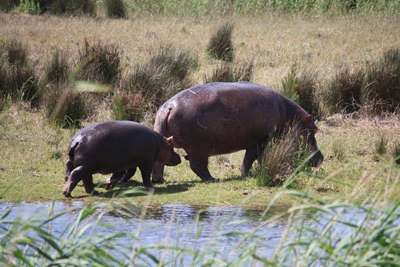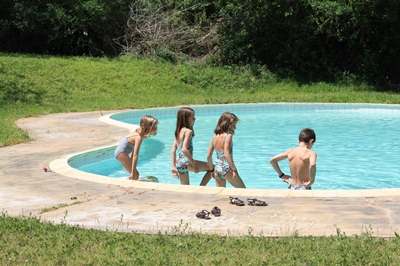 The weather is beautiful and the kids enjoy the pool.

We prepare our first "braai", an institution here.

Sausages, beef, lamb, chicken: anything goes.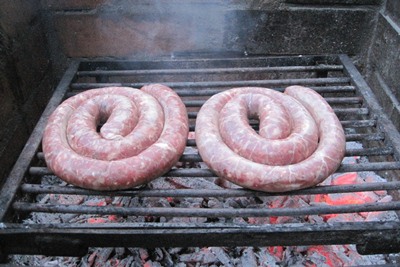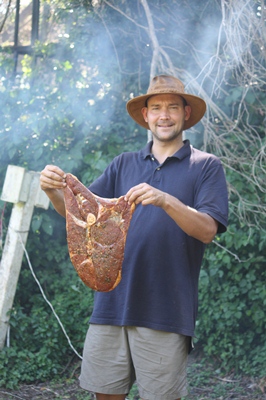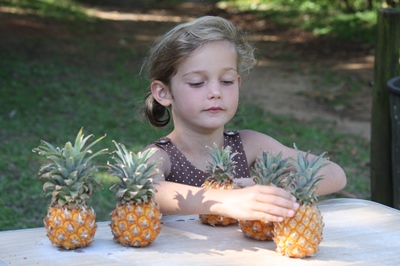 Pineapples are so cute that Beatrix does not want us to eat them !




Vervets are a real nuisance.

They empty the trash and do not hesitate to enter into the car in search of food.

It is not funny any more and Tugdual chases them away.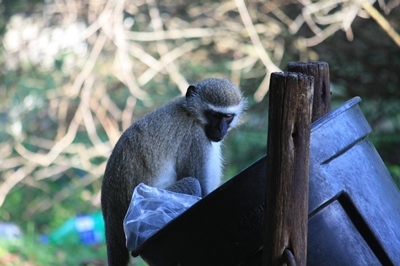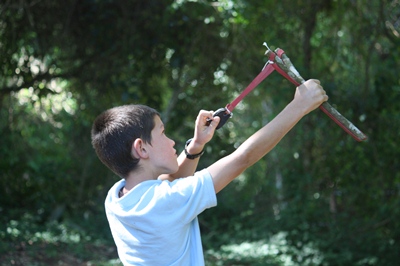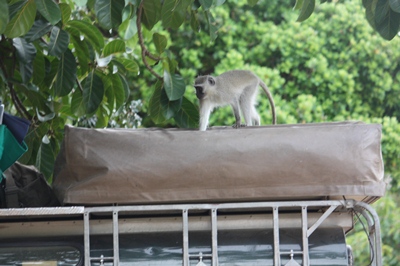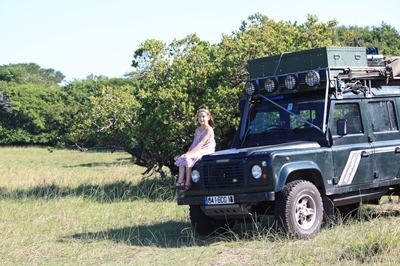 In search of a good spot for lunch, we take a side road.





We come across a herd of zebras.

Fantastic !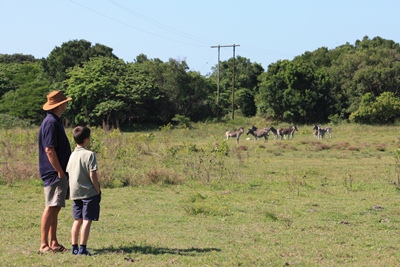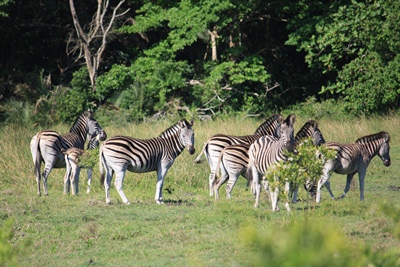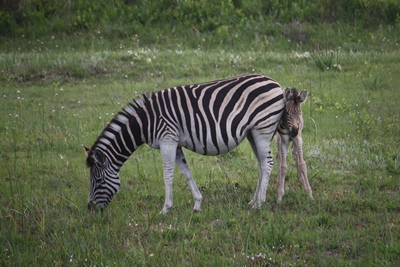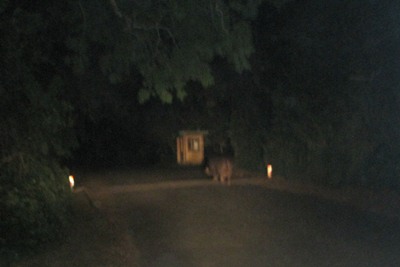 In the evening, a huge hippo is on the road inside the city !

He flees at our approach and we follow him for a mile until he finds refuge in a grove.