Isimangaliso.

October 2011.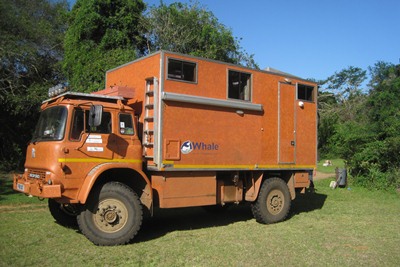 Back at the campsite of Santa Lucia, we meet by chance the "Big Orange Bedford."

Matthieu was in contact with them to get some information as David and Tisha just came down from England along the east cost of Africa.
We spend a very nice evening with our new British friends.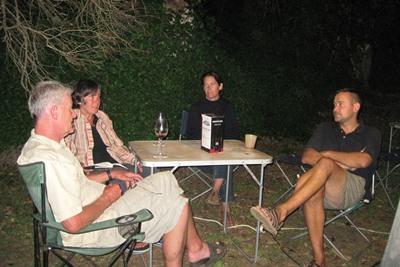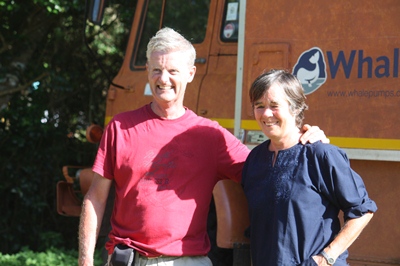 We go to explore the Isimangaliso Park, located along the Indian Ocean.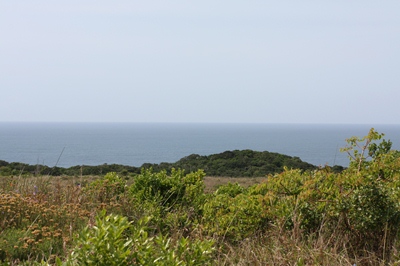 Who can recognize the rhino, the hippo, the elephant, the monkey and the crocodile ?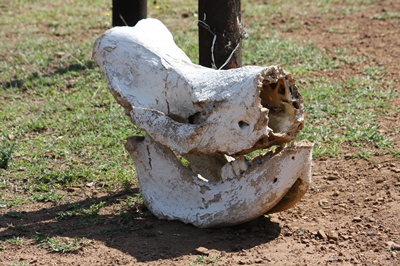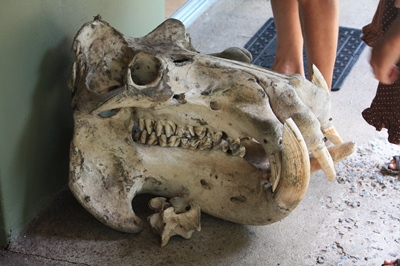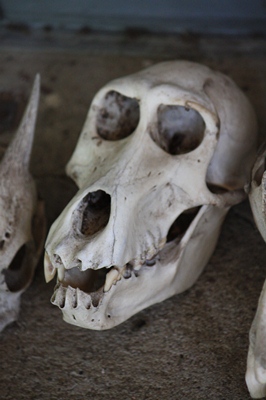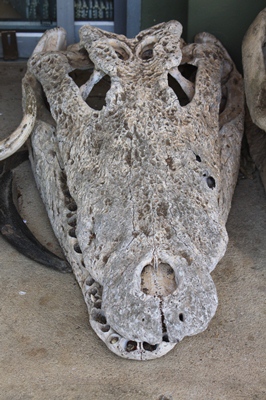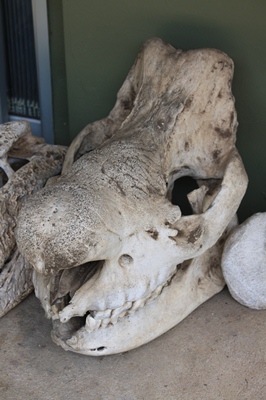 A smooth touch in a cruel world !

We see our first kobs.

The male is never far away from his large harem of twenty females.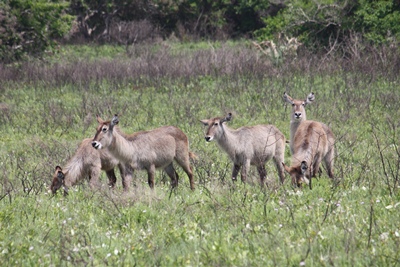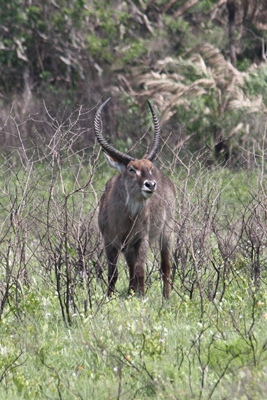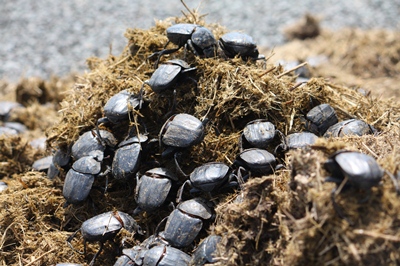 An elephant has left a big dung on the road and the dung beetles are already at work in the morning !


We see many kudus, certainly the most beautiful antelope in Africa.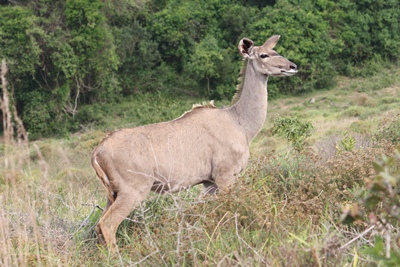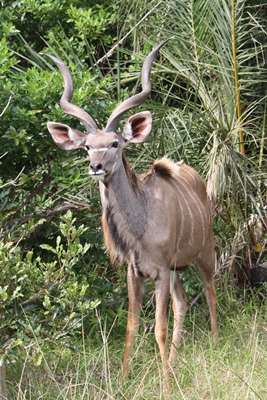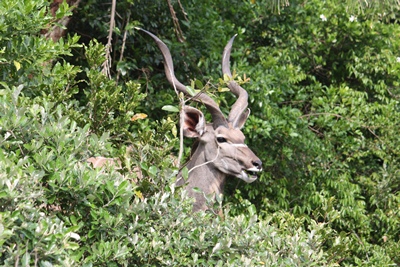 This picture seems almost unreal, and reminds us of one of the drawing of Tintin in the Congo.






We reach a huge beach: beauty in the wild !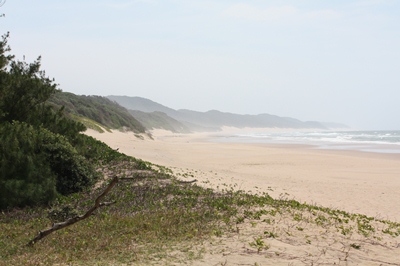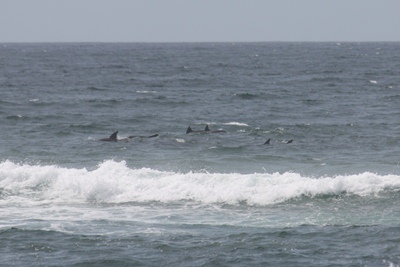 Dolphins are playing in the waves not far from the shore.





Children play running back and forth between the sea and puddles much warmer.

They could play the game for hours.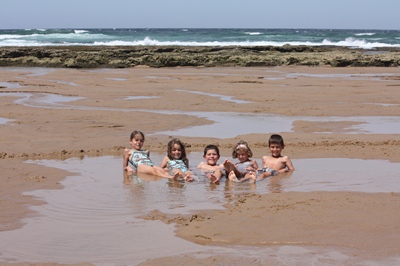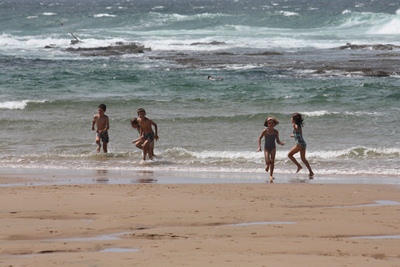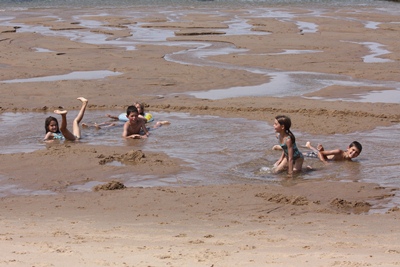 A South African has catched this beautiful baracouda fishing behind a jet ski !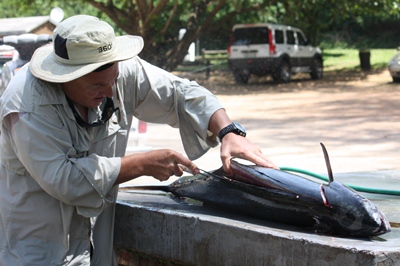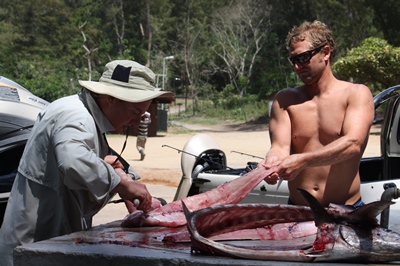 We watch them cut the animal and discuss for a while.

They offer us a full filet: so nice !
By late afternoon, this hippo shouts in front of the camera: great !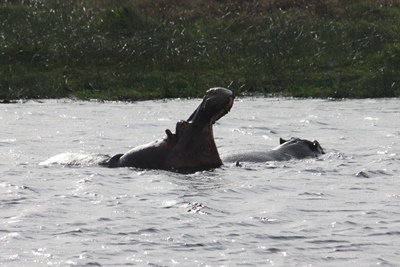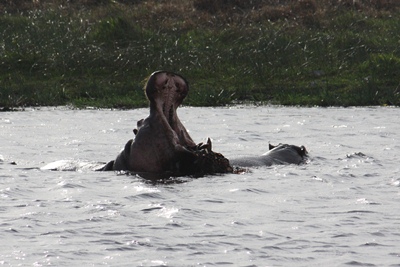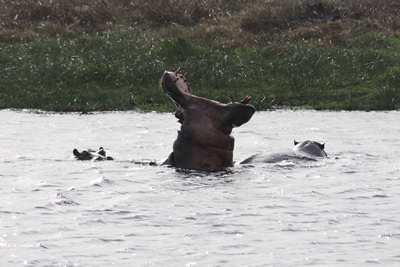 We spend our first night rough in SA.

We do not feel that comfortable when Matthieu finds dungs of hippo near the camp !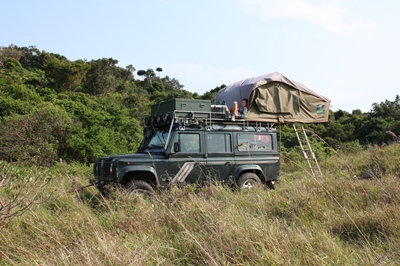 On the menu for dinner: baracuda filet in foil. A treat !