Oudtshoorn.

November 2011.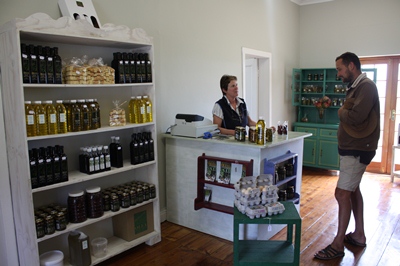 The area of Oudtshoorn has a Mediterranean climate and is planted with olive trees.

We stop at a shop in order to fill our stocks of oil and olives.

As we are good customers, the lady proposes us to visit the plant.
They produce an incredible olive oil sold at reasonable price. A treat !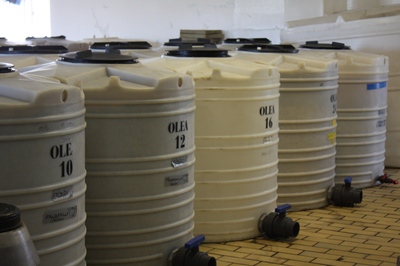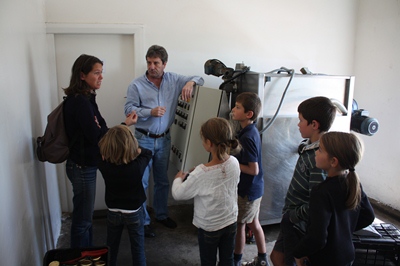 But the small town of Oudtshoorn is mostly famous for its ostrich farms that made the fortune of this town in the early twentieth century.



Apart from Vegas, the feathers being rather out of fashion these days, tourism and meat trade now account the profitability of this activity.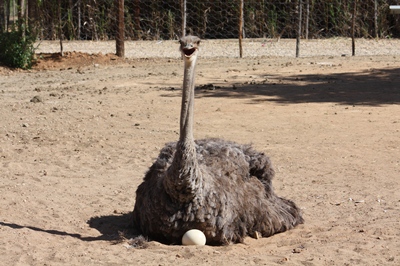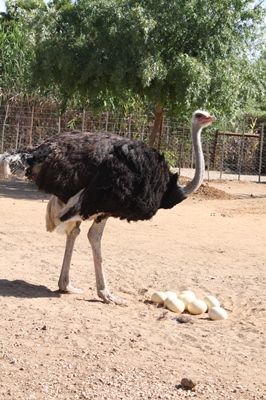 We visit an ostrich farm, taking the opportunity to get closer to these large birds.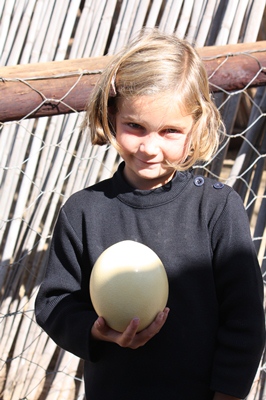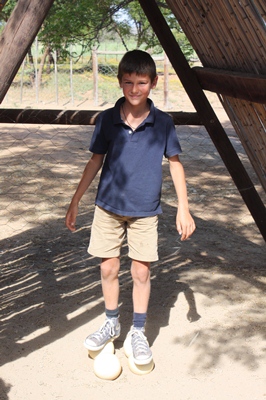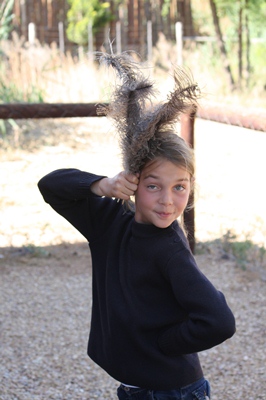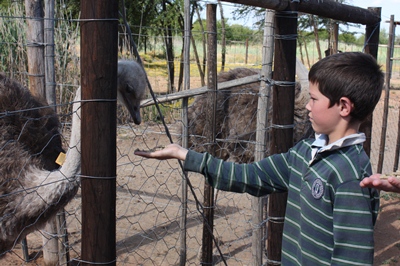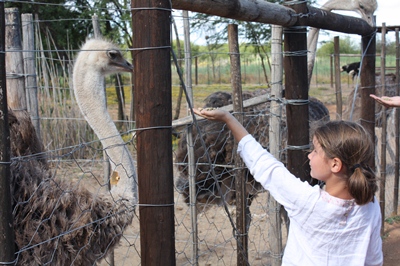 Children then take a ride on ostrich back. It is very funny !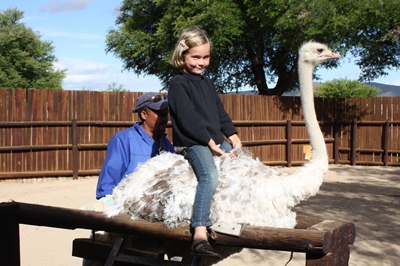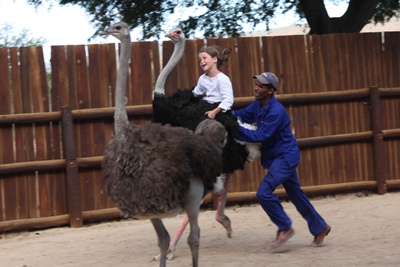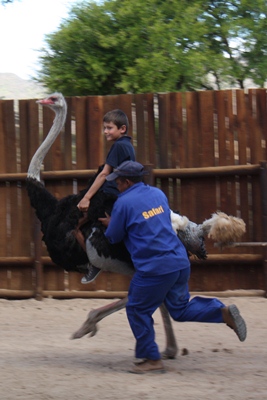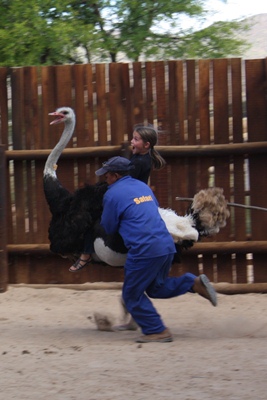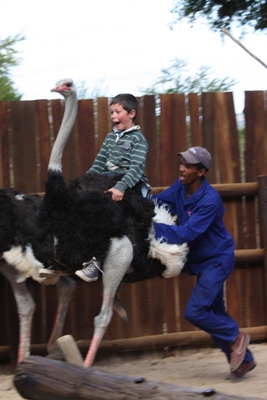 These ostrich babies as big as chickens are only one week old.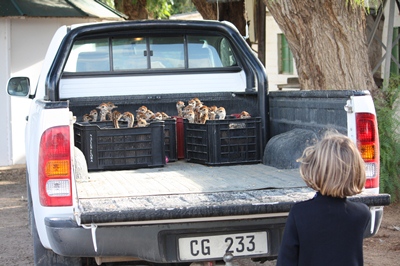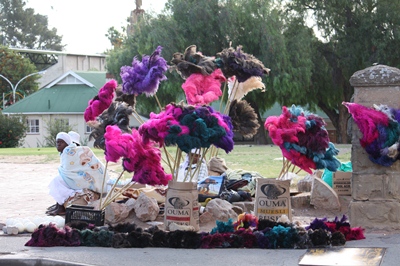 Only the beautiful white feathers of the males are sold at high prices, the other feathers being used to make feather dusters !







The surrounding valleys, planted with fruit trees, are beautiful.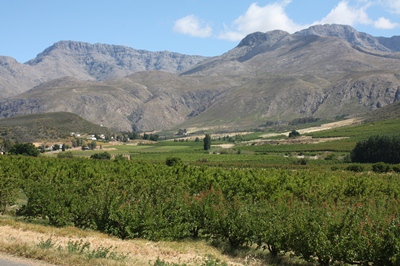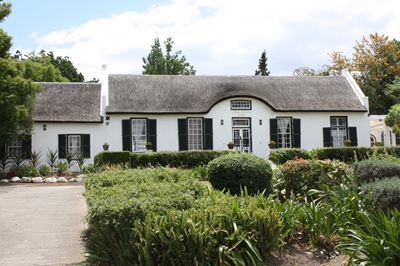 The small town of Swellendam, surrounded by mountains, shows a very pretty and typical architecture known as "Cape Dutch" .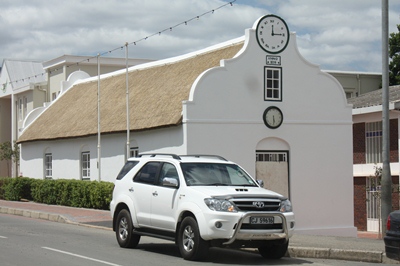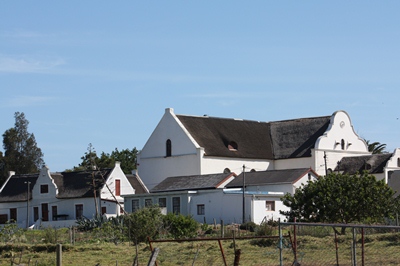 We see our first wheat fields after thousands of miles devoted to farming.

As we stop to watch this reaper at work, Johannes comes down to talk to us.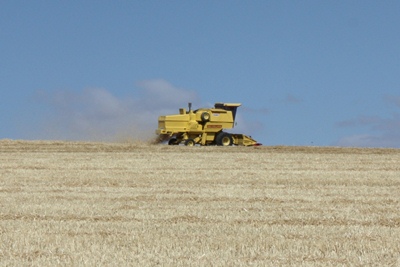 He invites us to have a coffee at home and we are welcomed very kindly by his mother, Jeanette.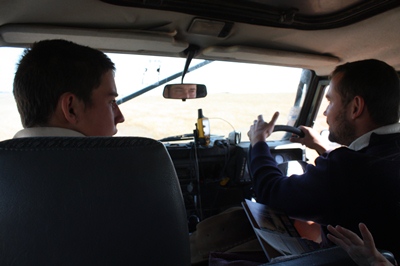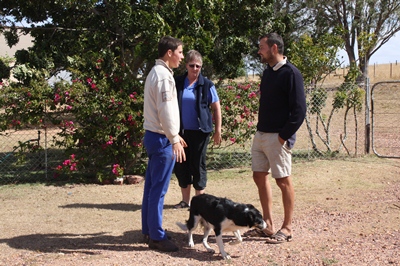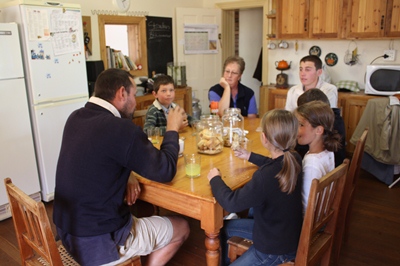 A great opportunity for us to better understand the situation of white farmers, victims of populist reforms of the South African government.

Yet they do not make millions and work hard with yields half of those we have in France.

Thanks to you for your warm welcome and good luck for the future.






Leaving the farm, we come across these beautiful blue cranes, symbol of South Africa.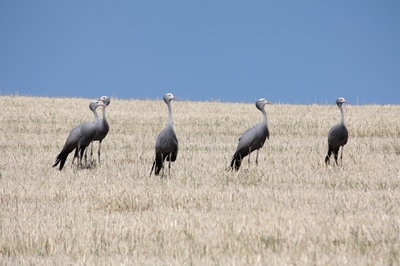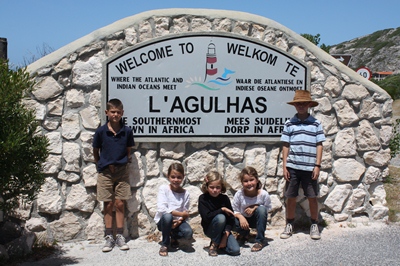 At Cape Agulhas, we are greeted by these lovely fishermen's houses.



We first visit the famous lighthouse.

The scales are rather steep.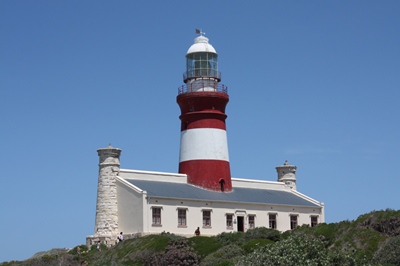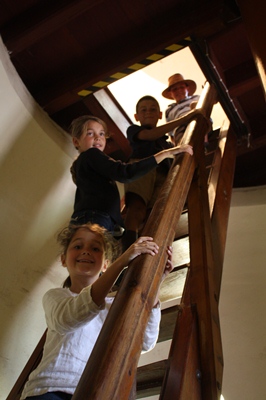 At the top there is a terrible wind but the view is superb. Charlotte and Beatrix prefered to stay down !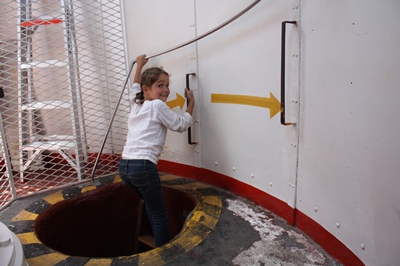 Thousands of ships wrecked on this rocky coast, and a few of them are still visible.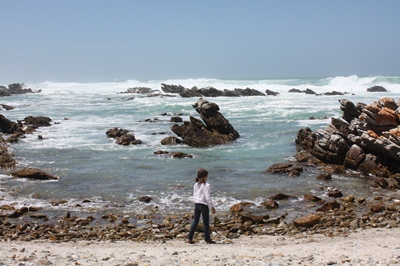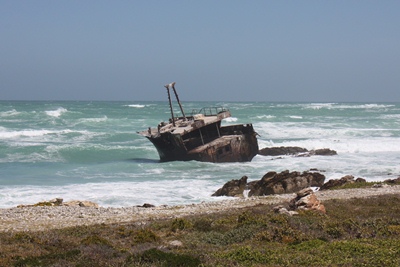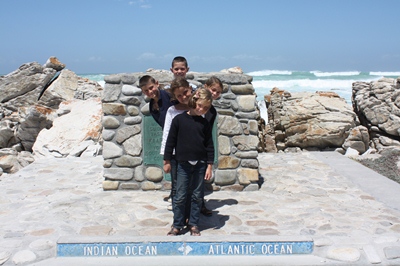 Here we are at Cape Agulhas, the most southern tip of Africa, marking the boundary between the Indian Ocean and the Atlantic Ocean.