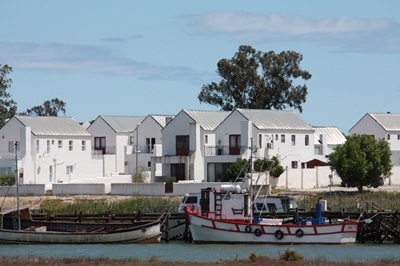 We follow the west coast heading north. We pass by many small fishing ports.
We pass nearby a small Cérébos factory . A bit of France in SA !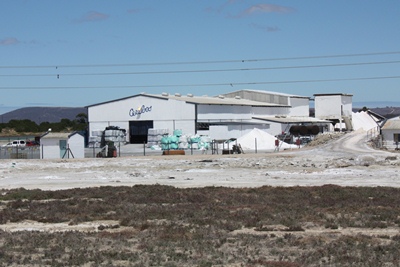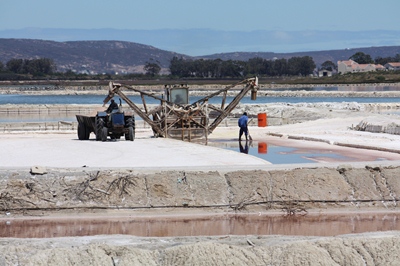 Mullets are drying in the sun.

Fillets are quite similar to large anchovies.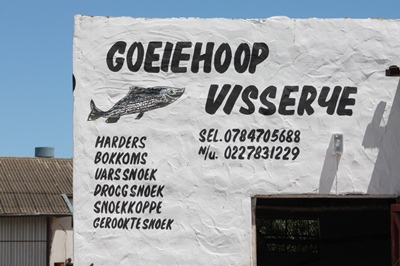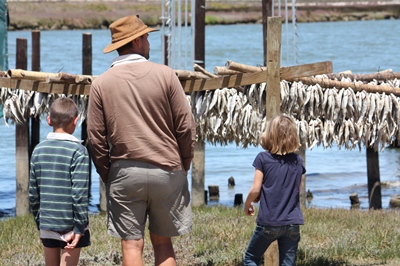 Bays and estuaries are home to many birds.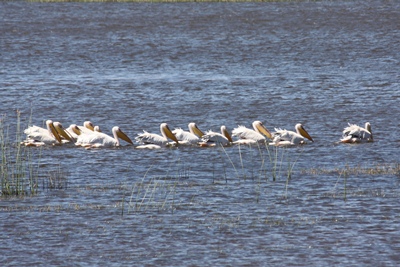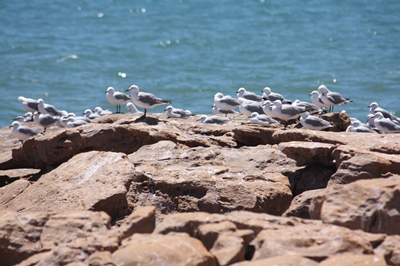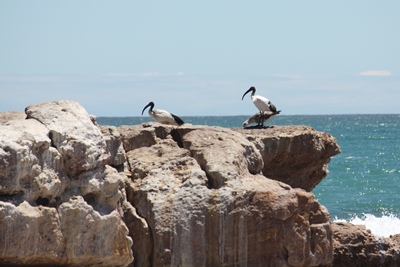 In seeking a place for lunch, we find by chance on a small colony of seals.

Amazing to see them so close !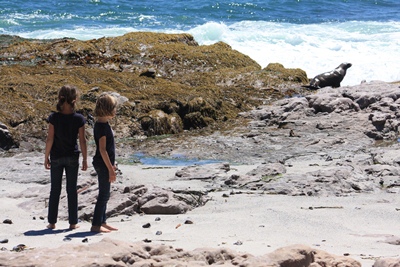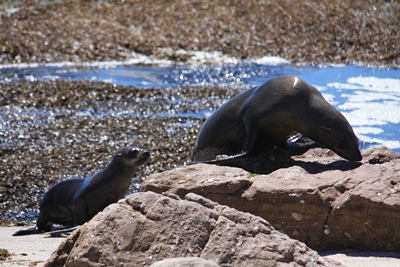 We have lunch a few meters from these beautiful creatures, taking care, however, to be on the right side of the wind !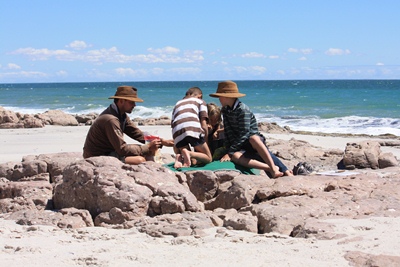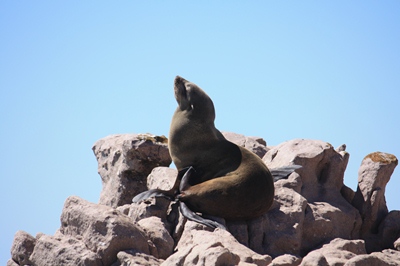 Further north, it gets really desert,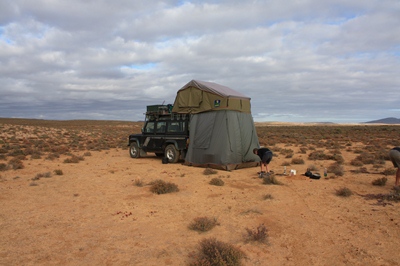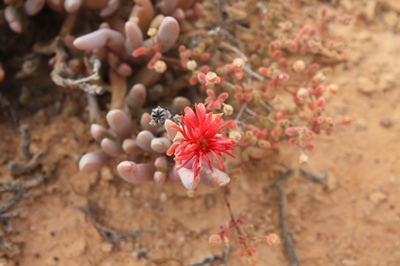 intersperses with a few green valleys.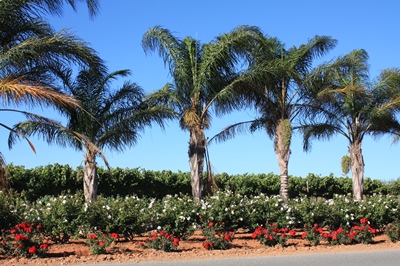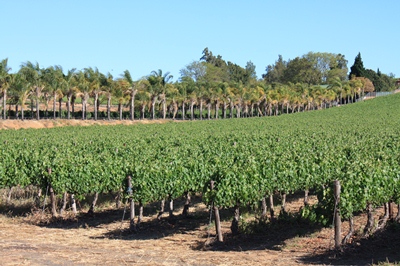 After a thousand kilometers, we arrive at Upington where we meet Boule, the sister of Charlotte and Max.

Max offers Tugdual a flint.

Our budding Boy Scout is delighted.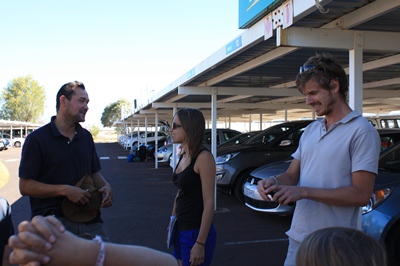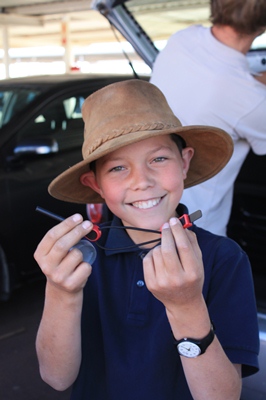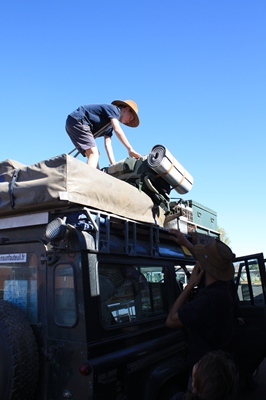 We load the bags on the roof rack, and of we enter nine of us in the Landy: fun guaranteed !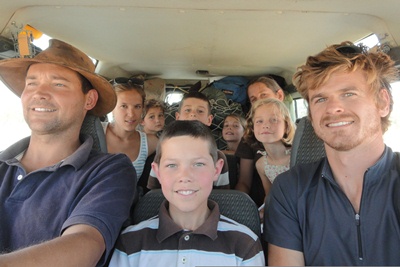 The organization takes a small while to implement, and in the first evening, Boule does not find her second shoe !

She still takes her role for Mrs. Claus very seriously.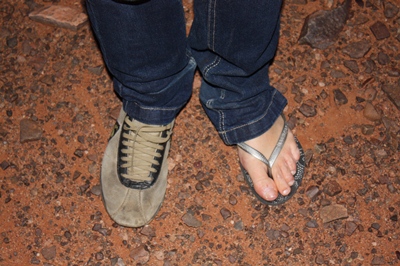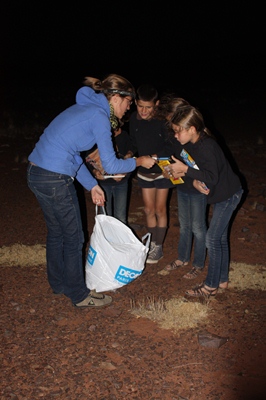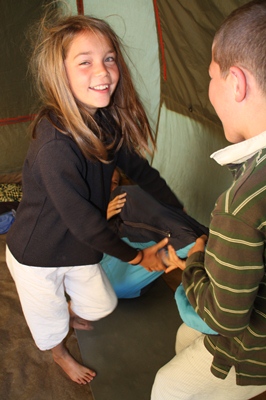 In the early morning the children take her out of bed without any mercy.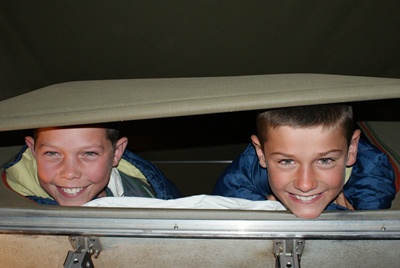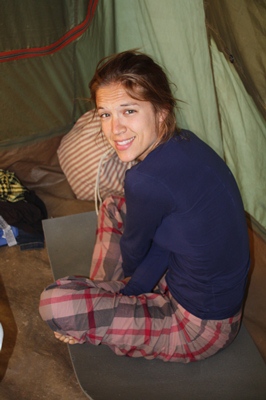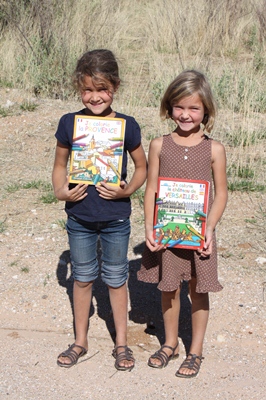 A big thank you to Grandpa and Grandma for words and arrow and to Dad Mamitoune for coloring.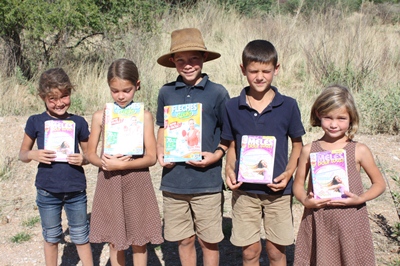 There are not many trees in the area, and utility poles are well used by birds.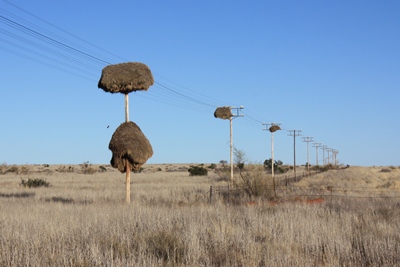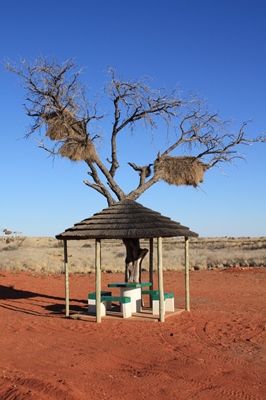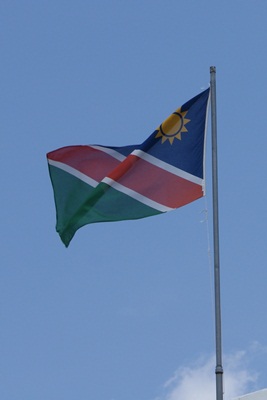 We cross the Namibian border without any problems.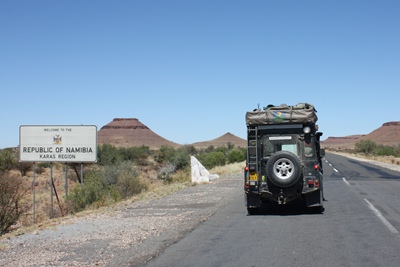 Children take advantage of the stop to start playing with their new books.