Sossusvlei.

November 2011.



Sossusvlei Park opens at sunrise.

As we are too early, we prepare a cup of coffee in front of the entrance gate.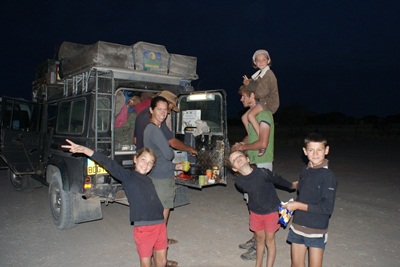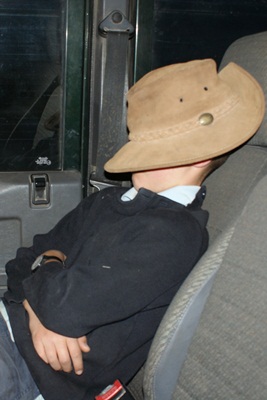 At sunrise the game of light and shadow on the dunes is superb.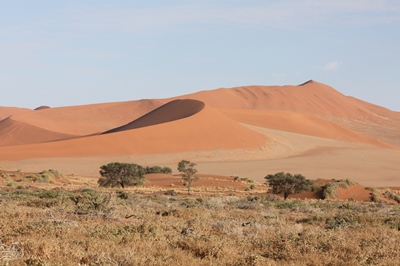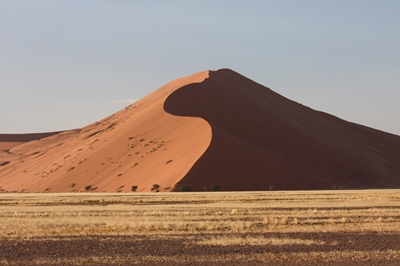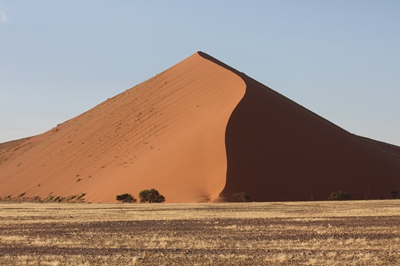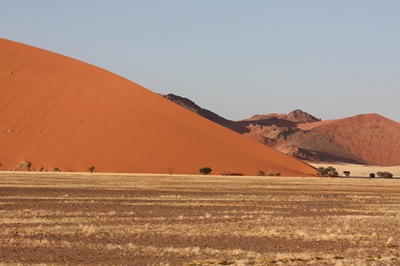 The last five kilometers are for 4x4 vehicles only. No problem !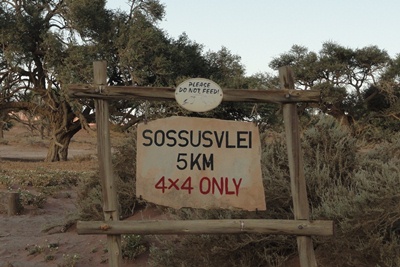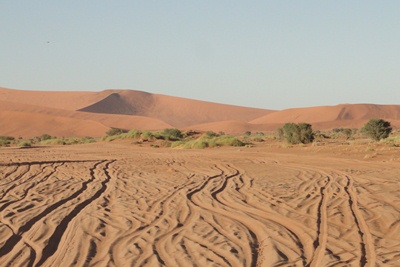 But if you do not deflate the tires, problem !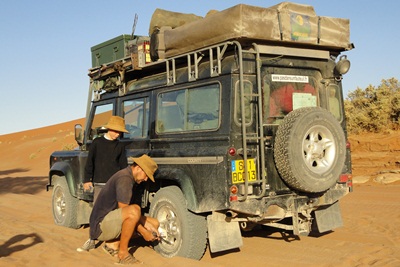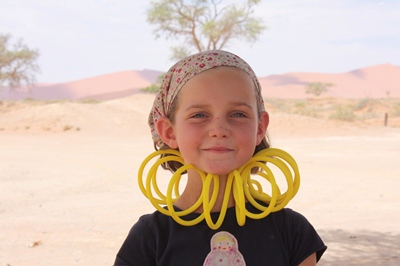 Charlotte and Boule take advantage of the stop to go for a walk in the warm sand and take some pictures.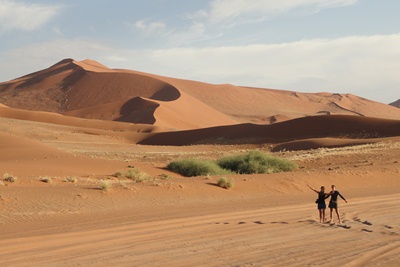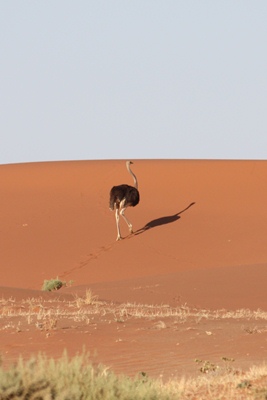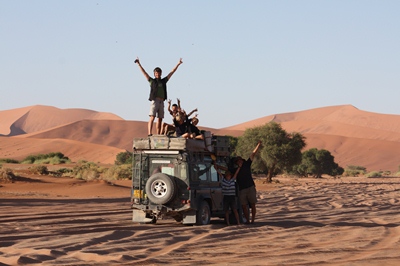 It is not yet too hot, and all the passengers climb on the roof to enjoy the beauty of the place.





We do not really understand what the word "vlei" means, but the rest is well understood.

Off we go for a nice walk in the dunes.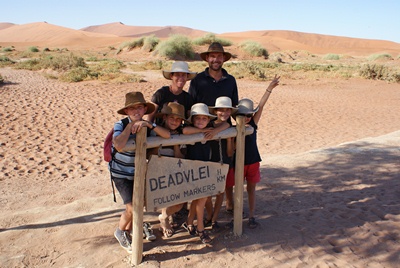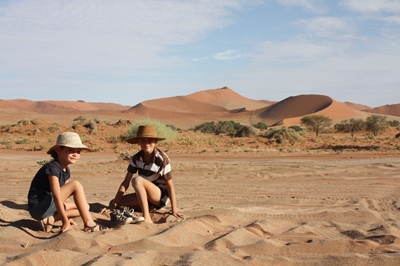 Children play in identifying tracks left on the sand by little creatures.

The right track is the one of a lizard whose tail dragged on the ground.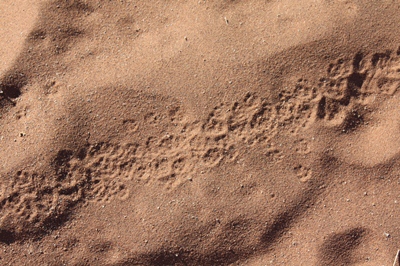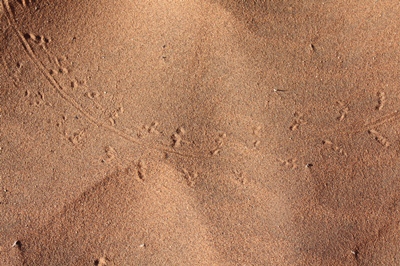 We remove our shoes to walk easier in the deep sand.

We reach a small salar lost in the middle of the dunes.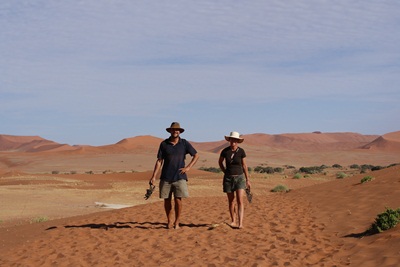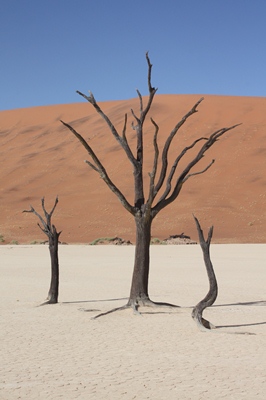 The landscape is completely unreal.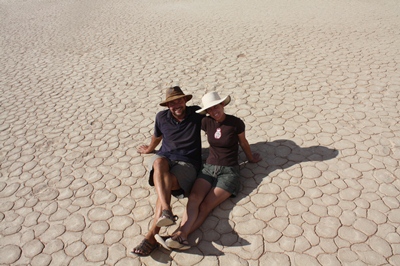 Max takes advantage of the lack of perspective to take some funny pictures.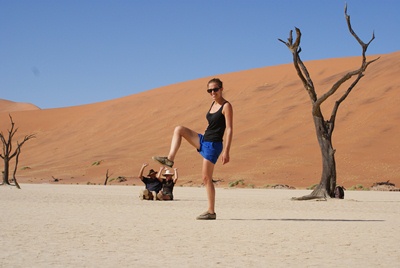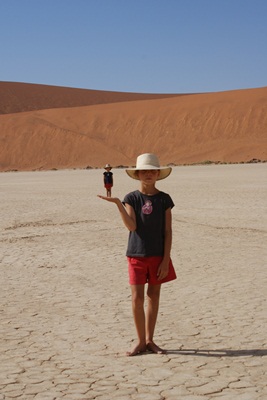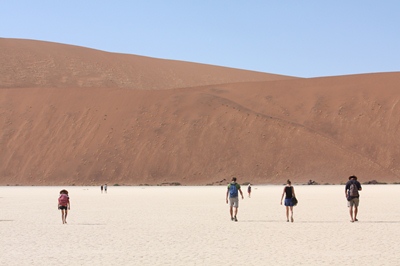 We cross the salar to reach the dune on the oposite side.


We begin the ascent but the sun starts to be hot.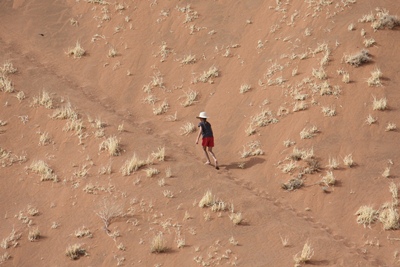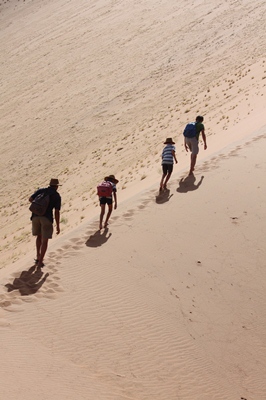 Arrived at the first pass, the view is superb.

But the heat becomes oppressive and we decide to go down.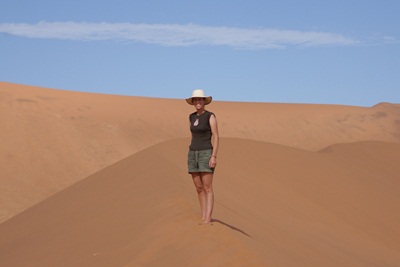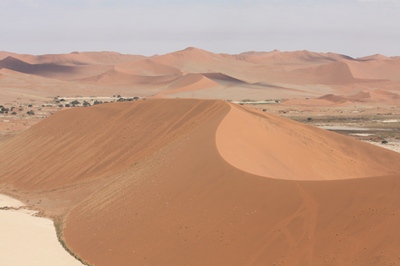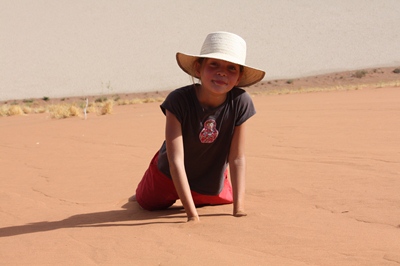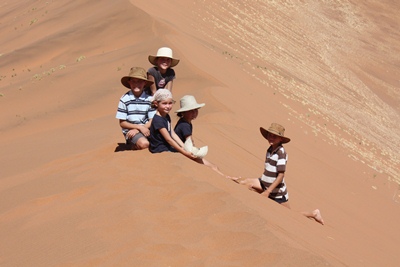 Only Boule and Max go to the top.

With this sun, it is a great performance !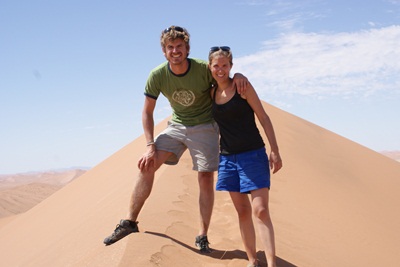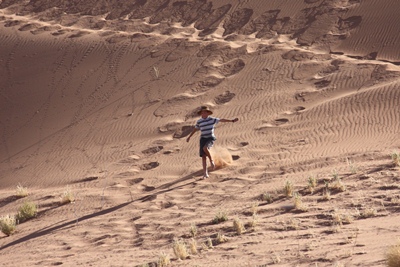 The descent is done in a few minutes.







But once down, the sand is so hot that the children start crying in pain.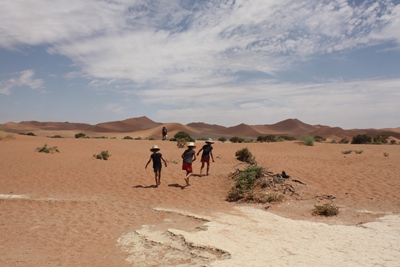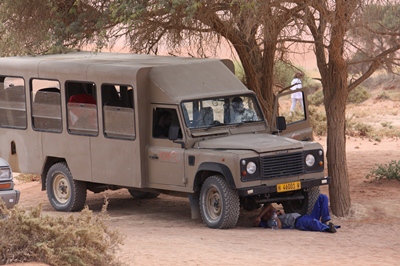 Back on the car park, we witness an amusing scene.

The owner of this Land Rover is sleeping peacefully under his vehicle, without paying much attention to this poor Toyota that does not want to start.

A few minutes later, we rescue this Nissan stuck in the sand.

Land Rover, the best 4x4xfar.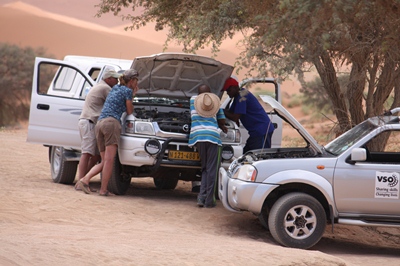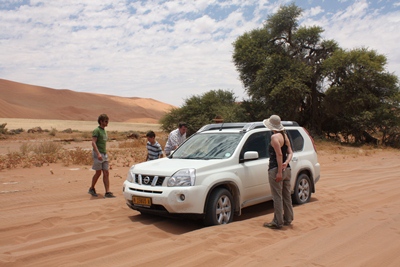 Max takes advantage to improve his driving skills in deep sand.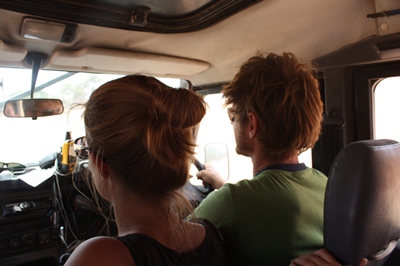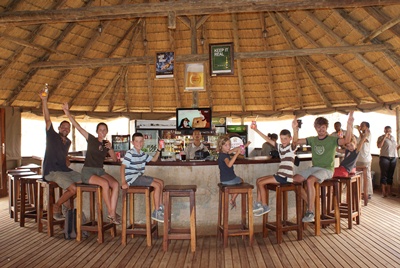 After all these adventures, we rehydrate ourselves at the bar at the entrance of the park.