Cape Cross.

November 2011.


We are back in the tropics.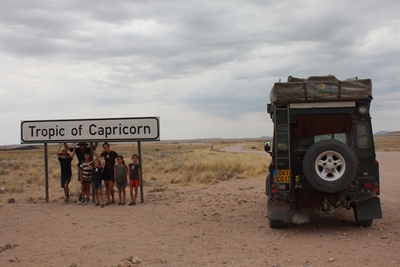 We arrive at Walvis Bay in the late afternoon, and we enjoy a beautiful sunset with a flight of flamingoes.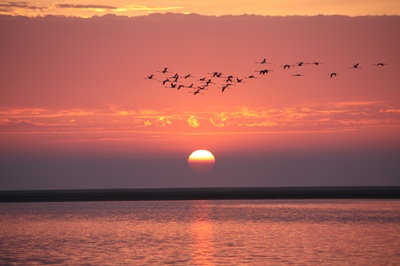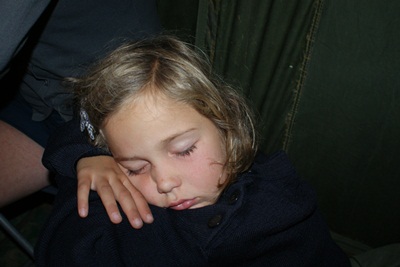 The days are long for Beatrix who falls asleep before dinner !
We set up camp on a huge deserted beach.








In the early morning a baby seal lands on the beach a few meters from our car.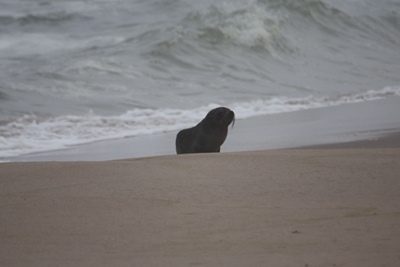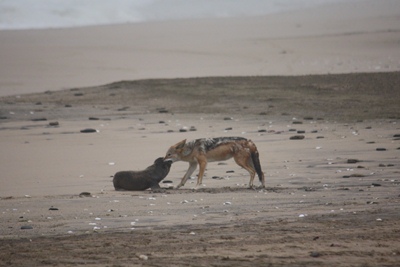 But a jackal, lurking nearby, jumps on it and catches it by the neck.

Rude law of nature, but the jackals on the coast depend exclusively on this food.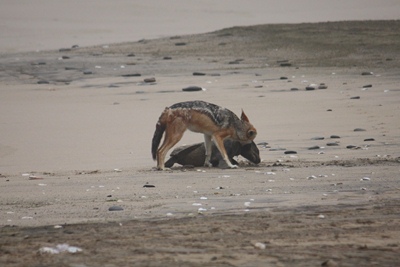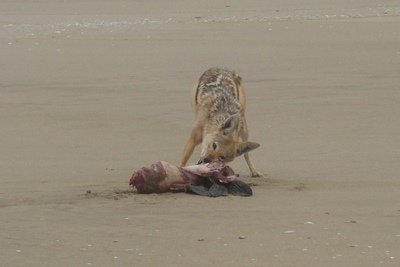 We take our breakfast feet in the sand.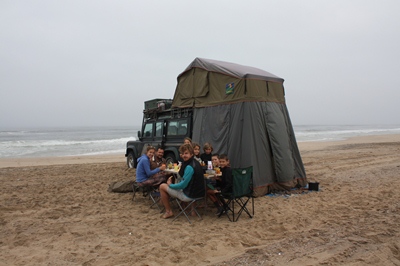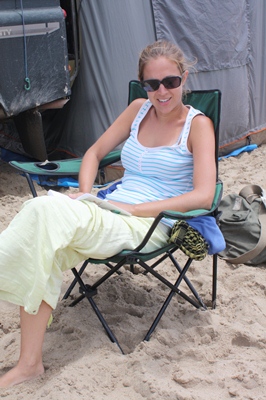 After an intense week, we take a small break.

The children play with Max a memorable game of Monopoly (the one Elise gave us), before having fun building sandcastle.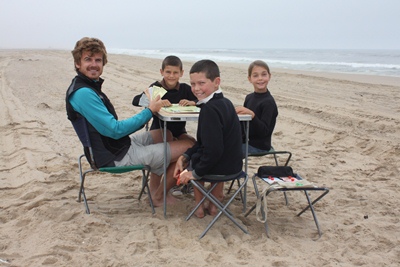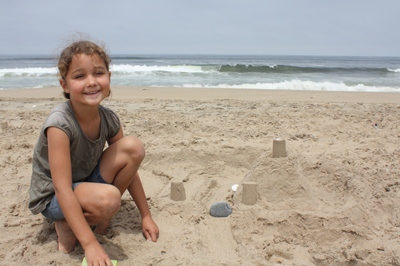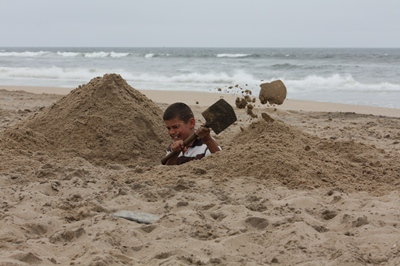 Bertrand and Corine from Switzerland, and Pierre and Michele from France, stop at our level and we talk together for a while.

They own a Defender at home but are currently visiting Namibia with a rented 4x4.

Thanks for the bottle of wine and the dried beans !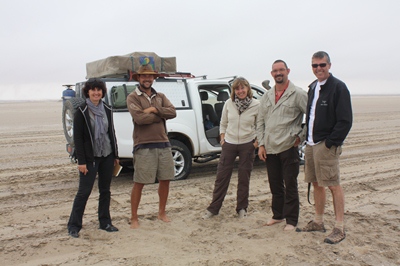 A little further along the coast, we find mussels. No way to miss such an opportunity.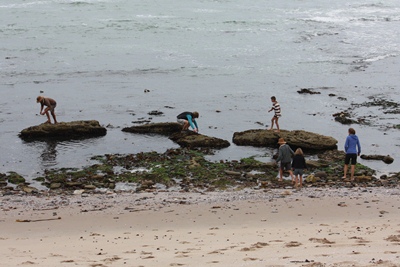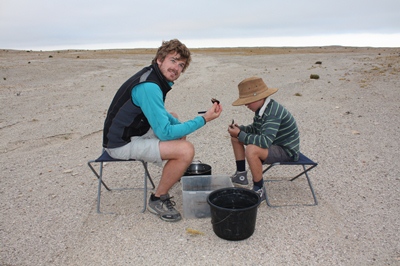 We make an incredible diner of mussels, 9 of us inside the tent !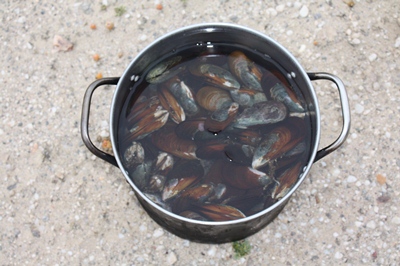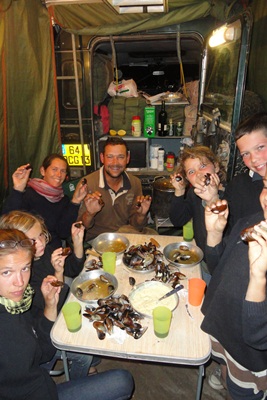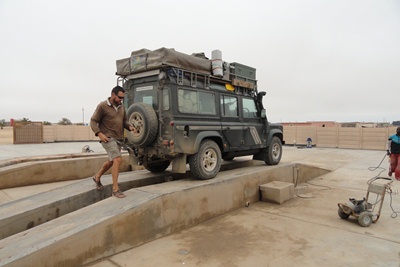 A Henties Bay, we test an interesting concept: the restaurant-car-wash.






You have lunch while your vehicle is being cleaned thoroughly.

Fish and squid: the food is excellent.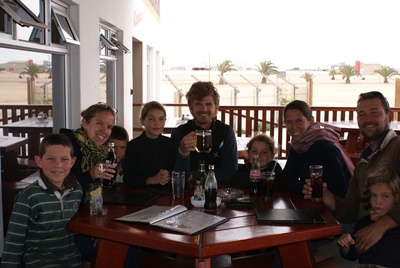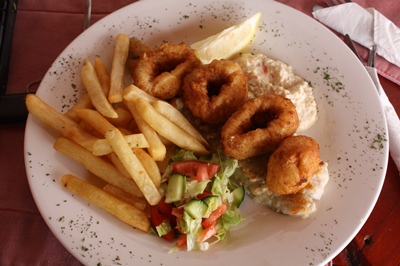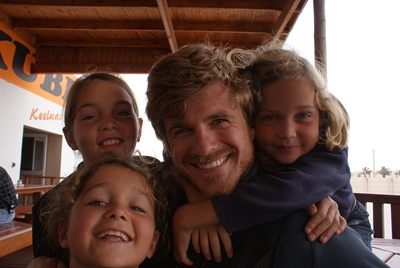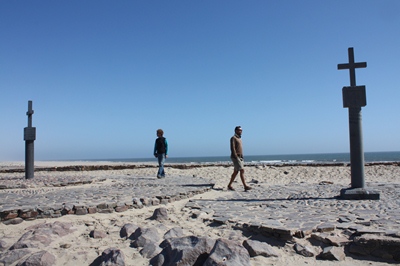 We arrive at Cape Cross, which takes its name from the cross raised in 1485 by Diego Cao, a Portuguese sailor.
But the place is best known for its incredible colony of fur seals, between 100,000 and 200,000 individuals depending on the season.

It is crowded both inside the water and on the coast.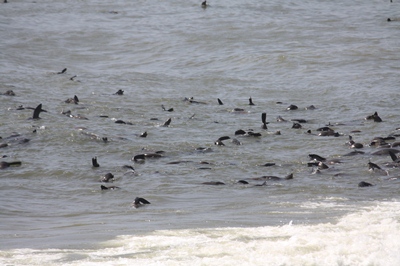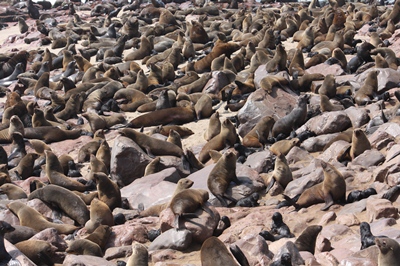 The show is all the more impressive that we are in the middle of calving season.

There are baby seals everywhere !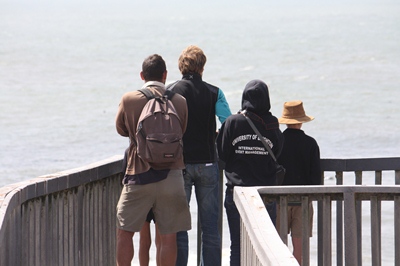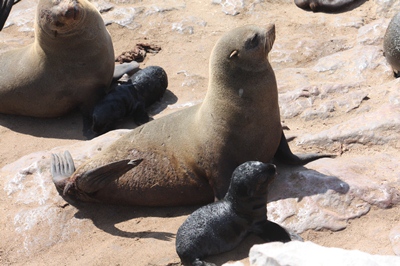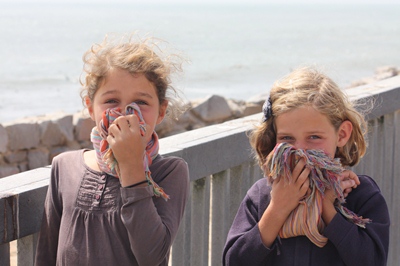 But if the show is incredible, the smell is quite foul.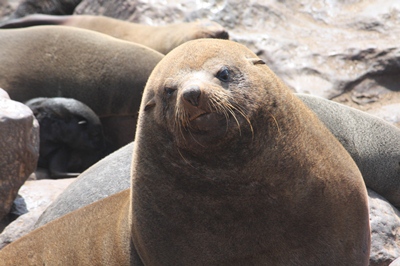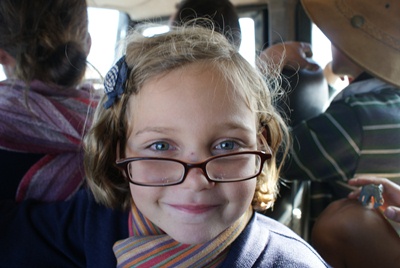 Beatrix, who never misses an opportunity to make fun, try the glasses of Aunt Boule.