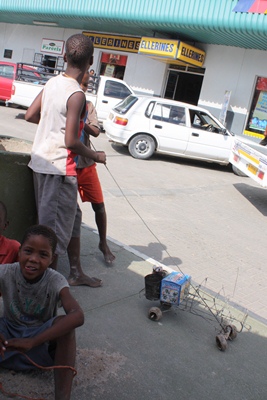 We fill our stock of food in Outjo before entering Etosha park.

In front of the supermarket, children are playing with home made toys.




Etosha is Namibia's most famous game reserve.

We spend our first day exploring the rather desert western part of the park.

We see our first ground squirrels.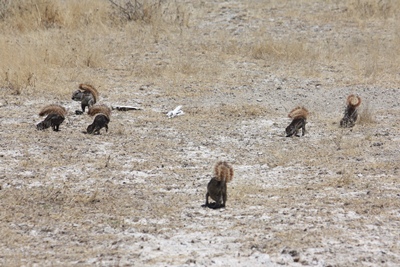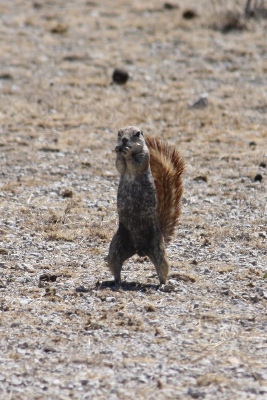 It is also the first time we see babies oryx.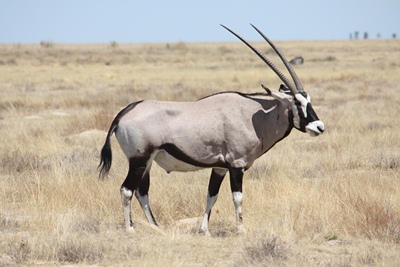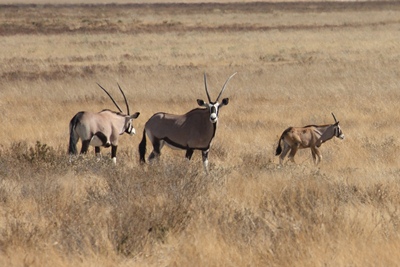 And many animals: Black-backed jackal, springbox, kori bustards and ostriches.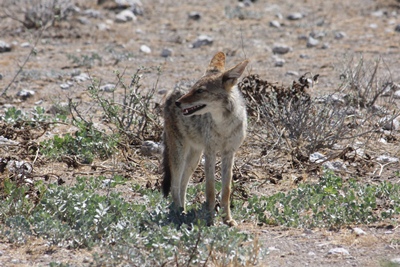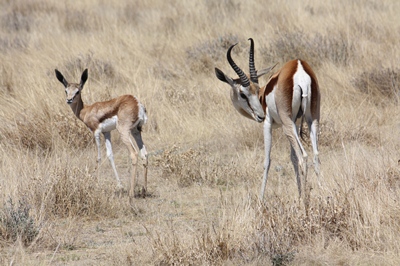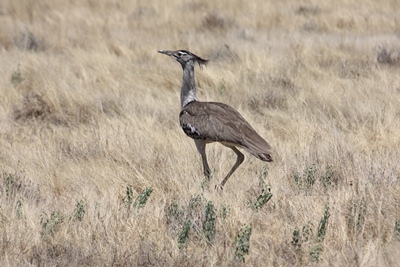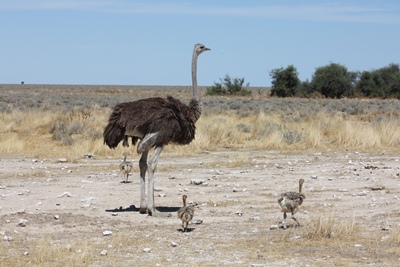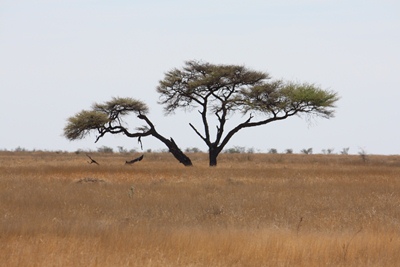 The savanna is dotted with magnificent trees.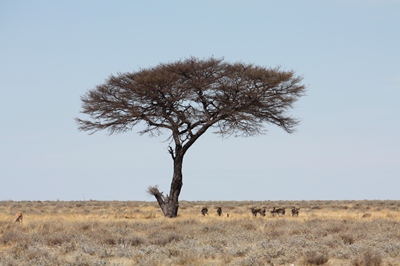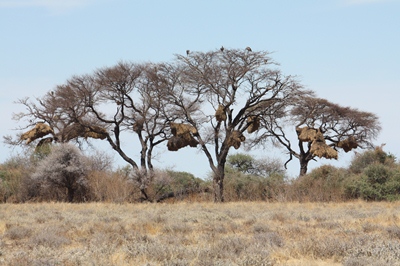 After a long morning of exploration, Boule brings us back to the camp.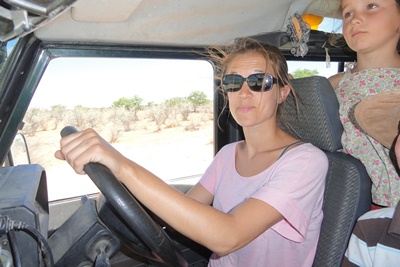 It seems that most of Namibia campsites are equipped with a swimming pool, which is nice in this hot country.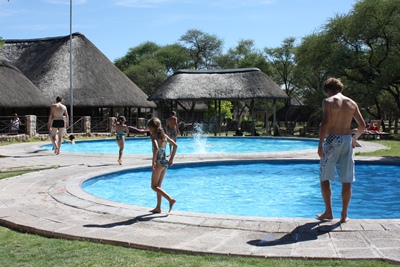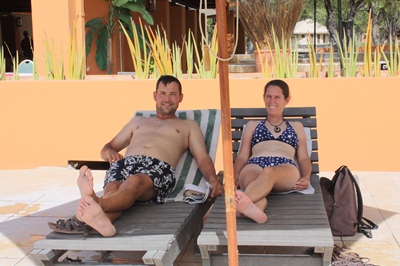 We go again for a late afternoon drive around the pounds, and we see this wonderful herd of zebras.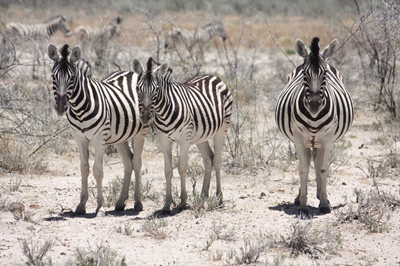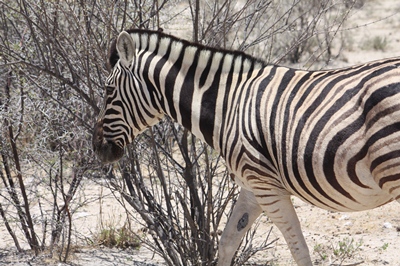 Many birds: Yellow hornbill, marabou, eagle.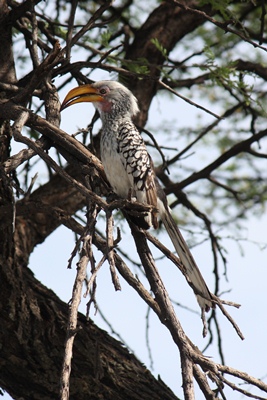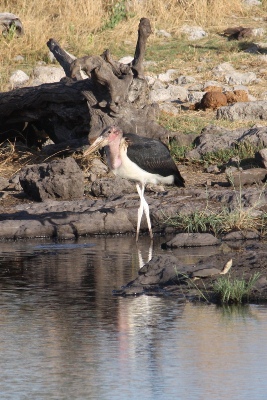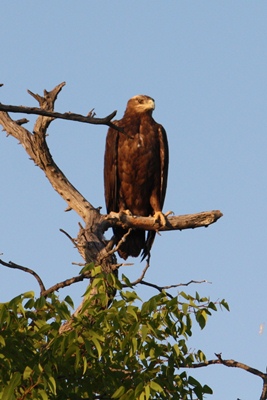 A great horde of wildebeest.


Antelope: red hartebeest, black faced impala.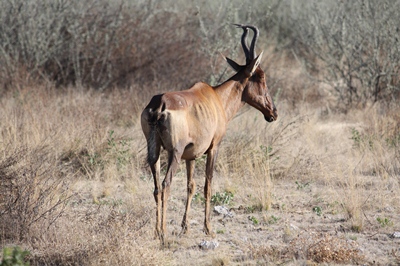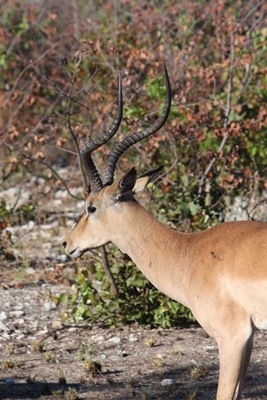 An incredible number of animals: steenbok, giraffe, helmeted guineafold, kudu, warthog, tortoise ...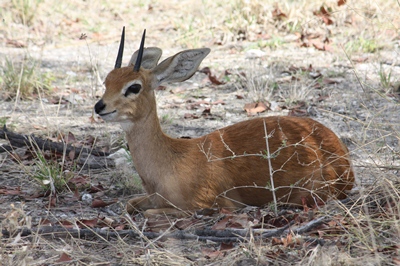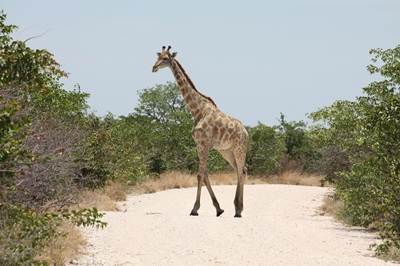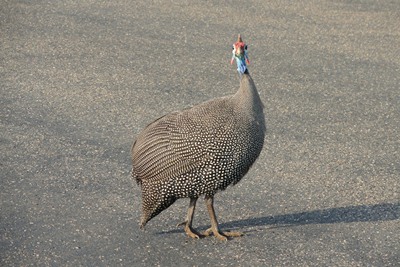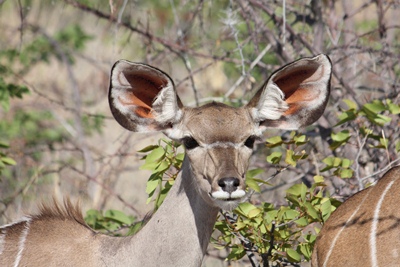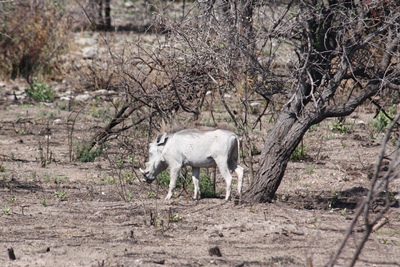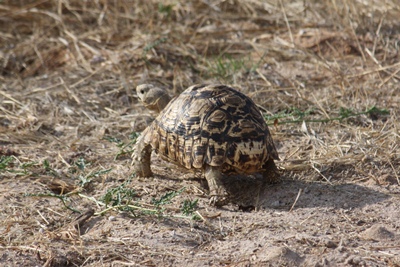 And our first Damara dik-dik, the smallest African antelope.

Only about a foot high at the shoulder !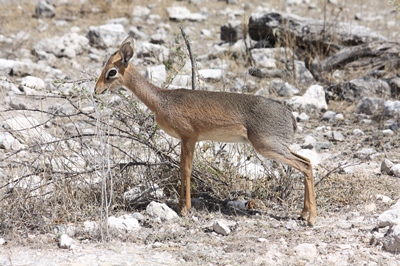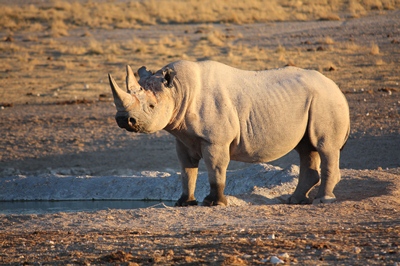 And in the evening a magnificent black rhino.
But we have to be back to the camp before dark.






In the evening, we prepare a huge fondue.

A first time for Aunt Boule to try a fondue !