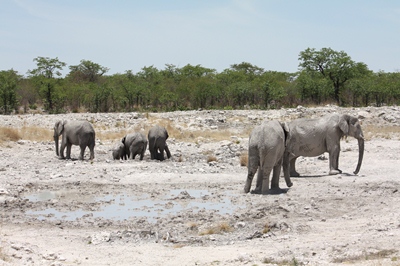 We see a herd of elephants. Great !


The spectacle of these elephants is always so beautiful.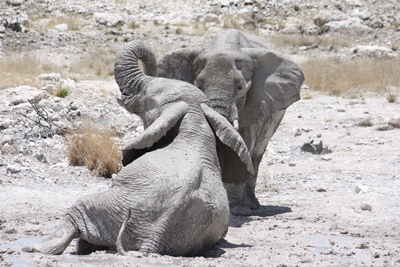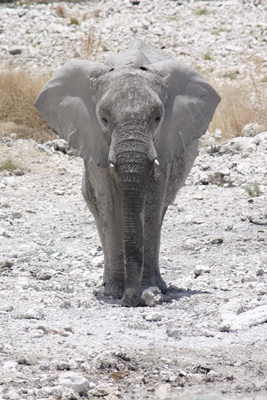 This baby elephant is a real clown and amuses us a lot.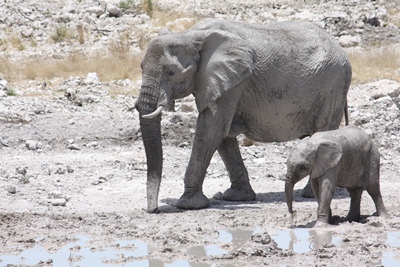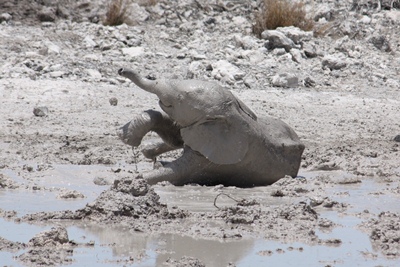 The mud bath being completed, the little group goes quietly away.

It would make a lovely postcard!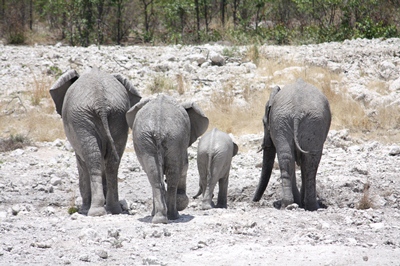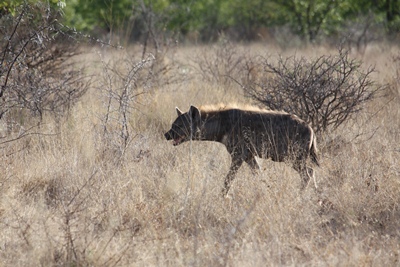 By late afternoon, we see our first hyena: the excitement is at its peak!

Finally a predator !





She leaves the bush and just baths in a puddle a few meters from the car.

What an ugly face !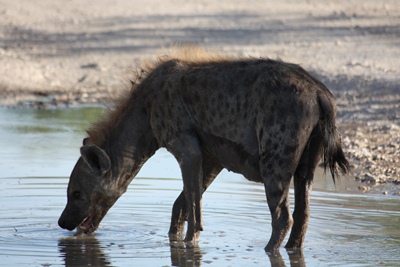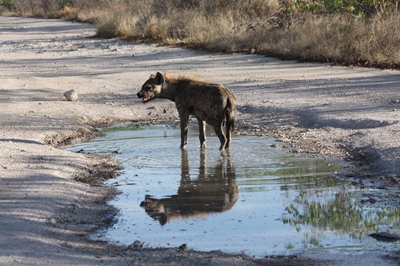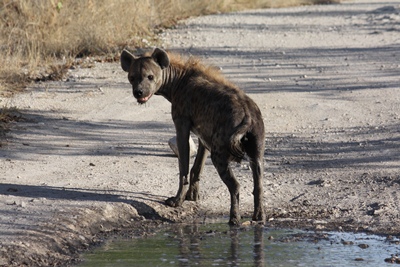 A few hundred yards away, another hyena is looking after a freshly killed zebra.

Unlike other predators, the hyena does not catch its prey by the neck, but guts its prey by opening the abdomen.

Brrr !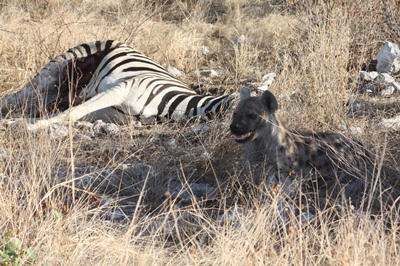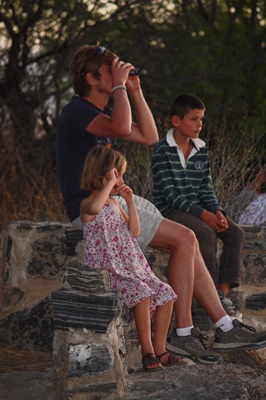 All campsite are built next to a pound that allows us to observe animals after dark.

We look at a magnificent rhino doing its ablutions.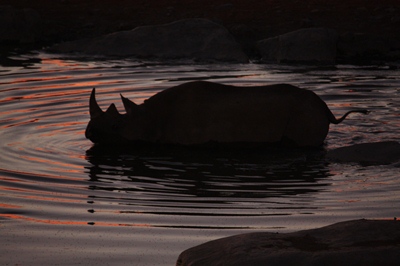 As predators are mostly active at the beginning and at the end of the day we get up at dawn.

The roar of a lion takes us out of our beds very quickly, although it is very early !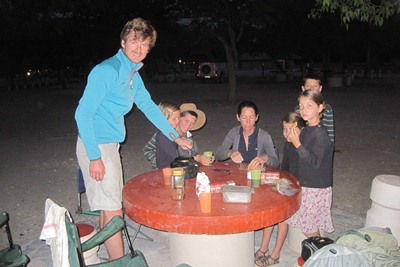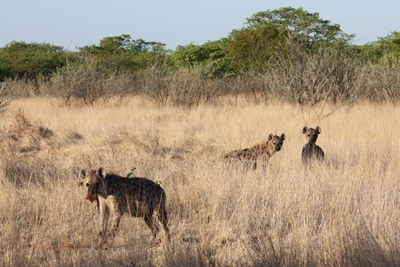 We go and see what happened to the zebra we saw the day before.

Three hyenas are still fighting a piece of backbone, but everything else is gone !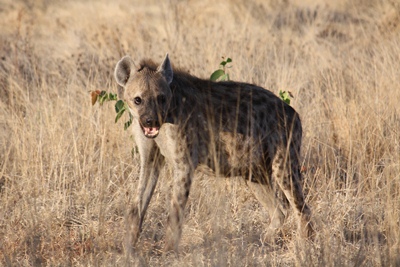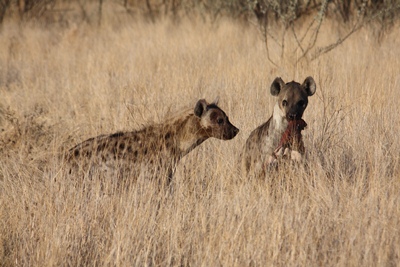 Suddenly Tugdual shouts: "A leopard."

And he pockets the two boxes of smarties promised by Matthieu to first one to see this graceful feline.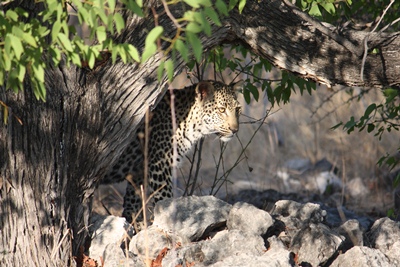 We admire for a long time three young leopards which finally go away quietly. Fantastic !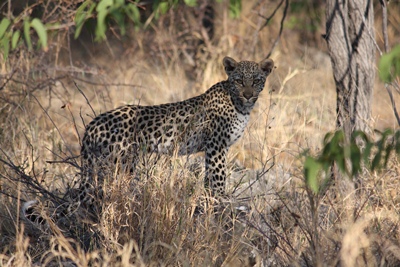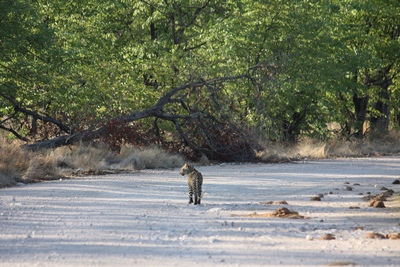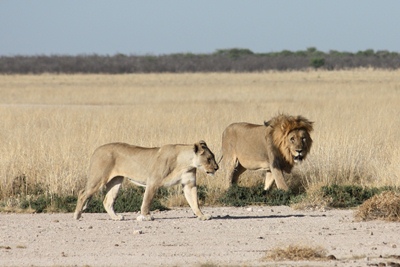 And fifteen minutes later a lion and a lioness.

Finally, the odds are with us.

It was not until the third day be rewarded for our efforts.

It must be said that there is in average only one lion every 20 km2, and seeing a lion is like finding a needle in a haystack.




We are happy to be in the car because the old male does not look that easy.

He walks away quietly with his mate on a beautiful background of Savannah.

It is great !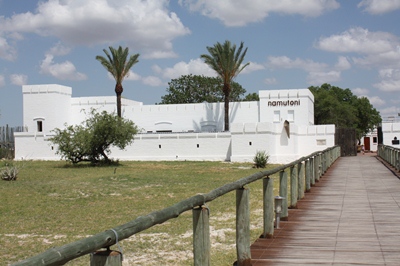 We have lunch in Namuti campsite.

This camp is located inside an old fort built by the Germans in the late nineteenth century.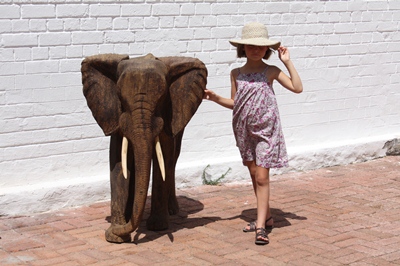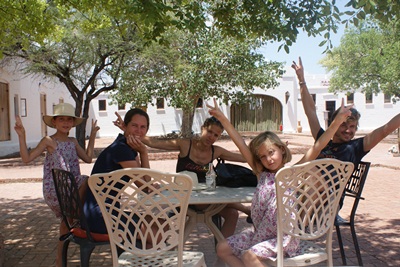 We meet Jean-Luc and Aliza, two French who have been travelling for about a year.

They went through Syria, Egypt and the East Coast, that's the route we intend to take on our way back.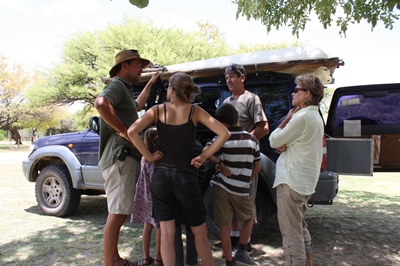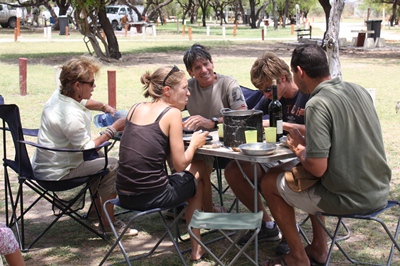 We spend a nice time talking together.





Back on the road in late afternoon for one last safari before sunset.

We pass near the great salt lake, which occupies the middle of the park.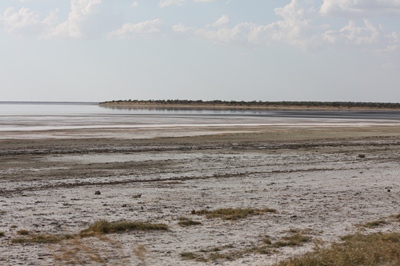 And finally, Matthieu sees two lioness lurking in a hole on the lookout for a herd of zebra.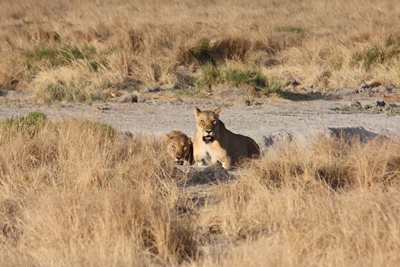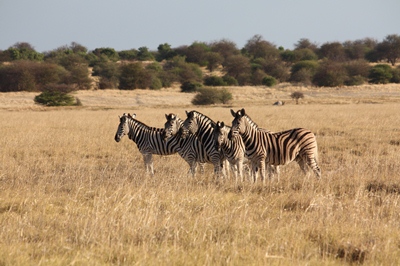 Unfortunately the zebras pass to far away, and once in the wind, they detect the presence of the lioness. Shame !

These big cats are really impressive.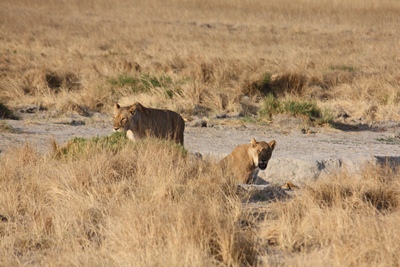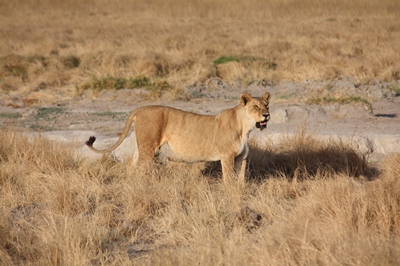 But the time of departure has arrived, and we bring back Boule and Max to Tsumeb where they take a bus to Windhoek.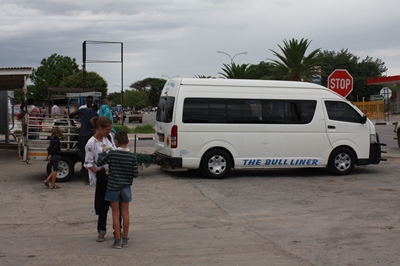 These fifteen days have passed so quickly.

But all good things come to an end !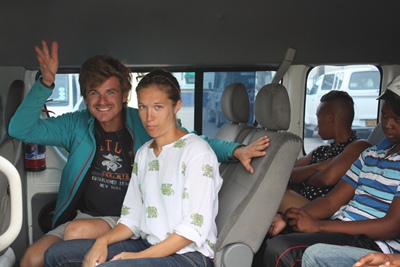 A big thank you to both of you for coming to share our adventures with your good mood and your nice sense of humor.

Even if we were a bit squeezed in the car, we will miss you !