Epupa Falls.

December 2011.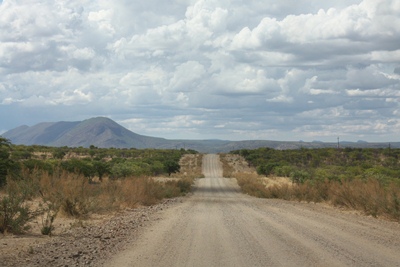 We quit the asphalt and are back on the dirt roads.
Two Himba stop us and we take them for a ride. We cannot communicate with them except with gestures: we would have so much to ask. What a pity !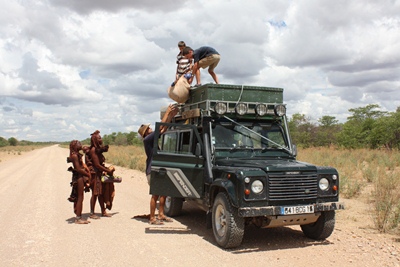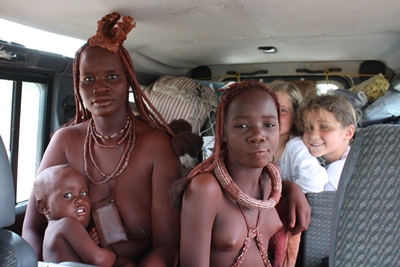 Upon leaving, they do not hesitate to ask us for a bottle of Coke and cookies spotted at the back of the car.

Always with gestures and with a smile !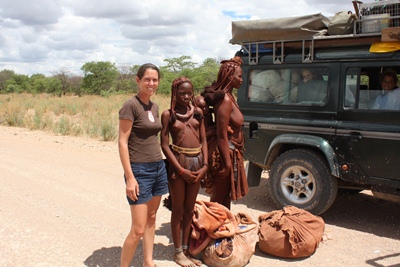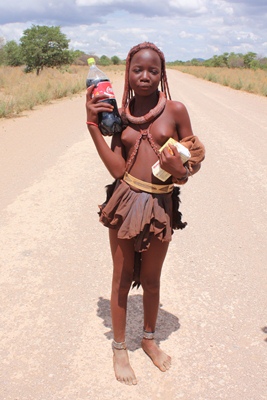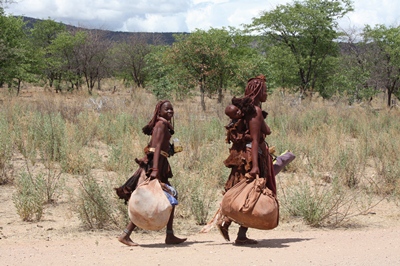 What an incredible experience !








We pass near several villages.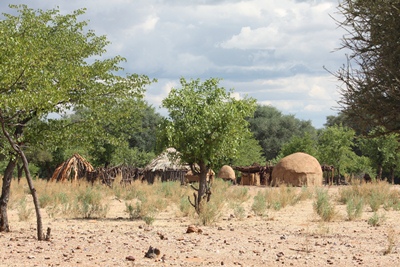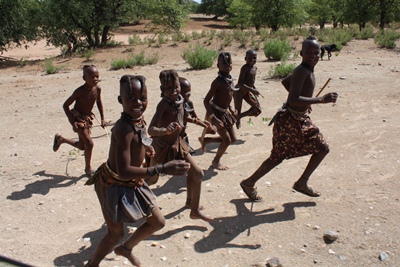 Children run after the car, claiming candies.

But before the distribution, Matthieu imposes a discipline they do not seem to be used to !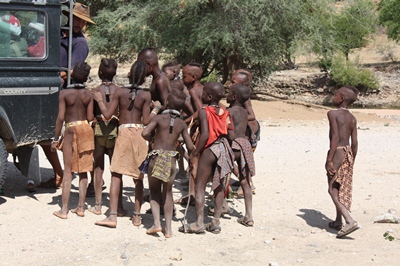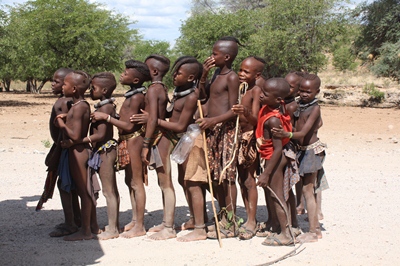 We reach Epupa Falls: on the other side of the river is Angola.



We settle in a small camp on the banks of the Kunene River.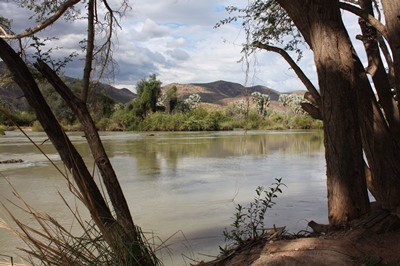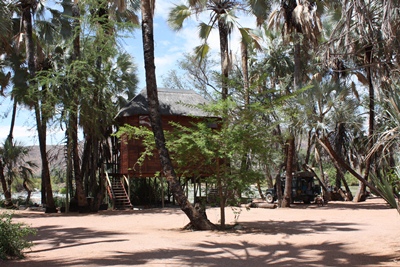 We are at the end of the dry season, but recent rains upstream allow us to see the waterfalls in their best.



We bathe in basins near the waterfalls.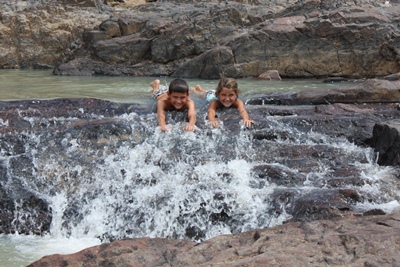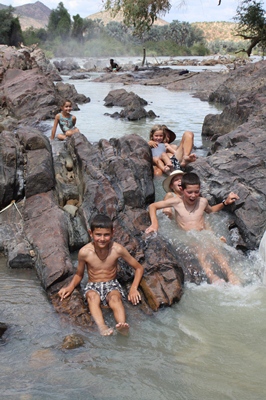 But Matthieu keeps and eye around because the river is full of crocs!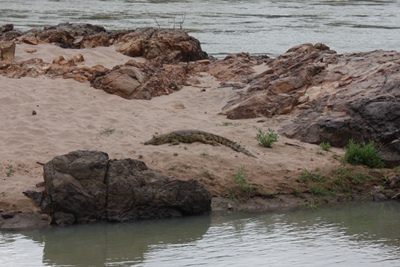 As the Himba do not speak a word of English, we take a guide to discover a village.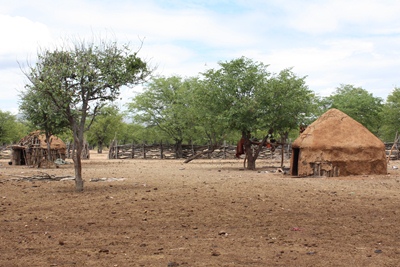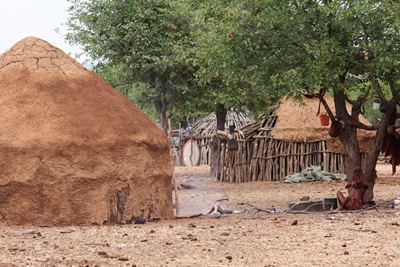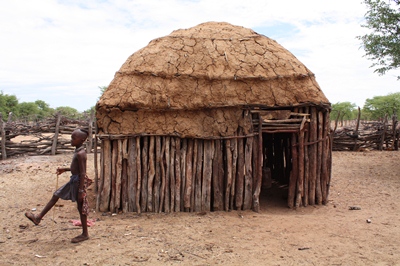 We must first say hello the village chief and give him some presents purchased in town.

He is busy making a new hut, but he receives us very kindly.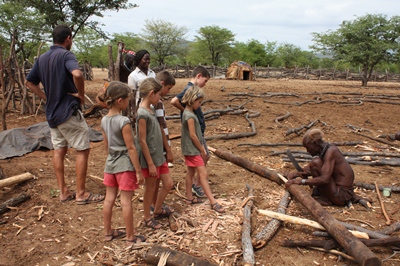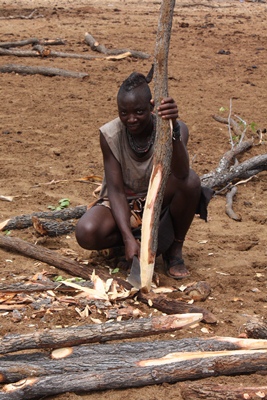 The huts are made of wood and covered with a mixture of dung and clay.

"Why dung" Matthieu asks ?

"Because we have always done like that! "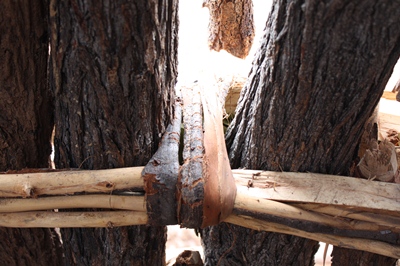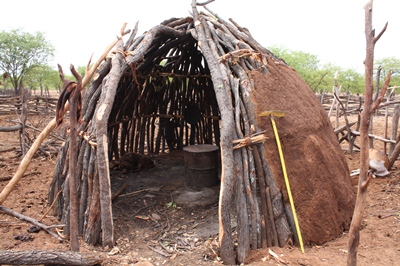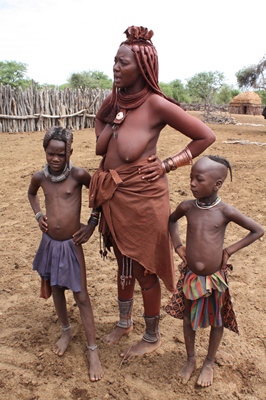 The chief's wife explains us some of their traditions.

The women never wash but cover their body and hair with a mixture of scented oil and ocher that gives them such a special look.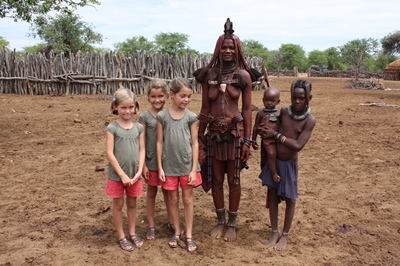 They wear many jewels, most of which can not be removed.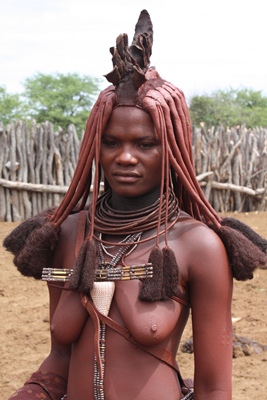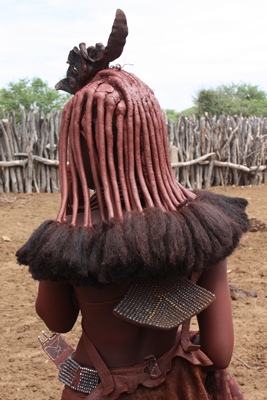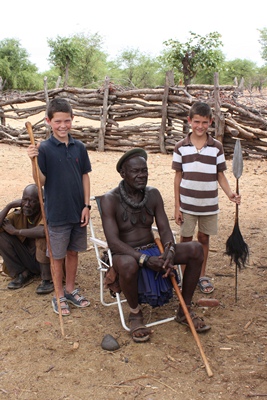 Three old villagers take some rest under a tree smoking tobacco.

We don't know were these chairs come from, but it is the only furniture we could see in the village !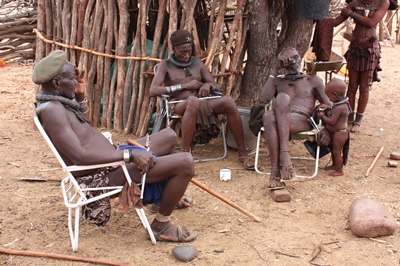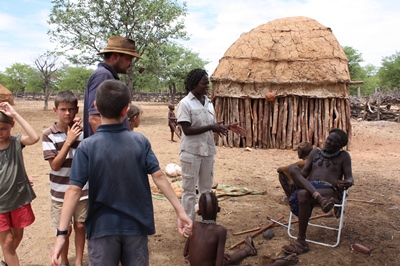 Matthieu talks to them for a while and they are surprised that being rich, we do not own any goat !

Matthieu explains that he works in a factory, but this concept seems pretty abstract to them.




Our visit attracts progressively the whole village.

They are not used seeing tourists with children.

They are as curious as we are, which makes the visit very interesting.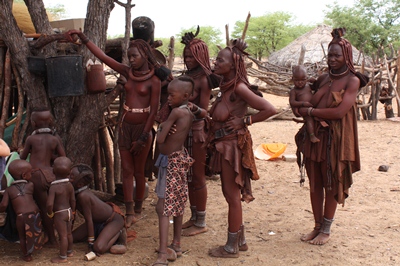 They are fascinated by the hair of girls and want to check the aspect of their belly buttons !!!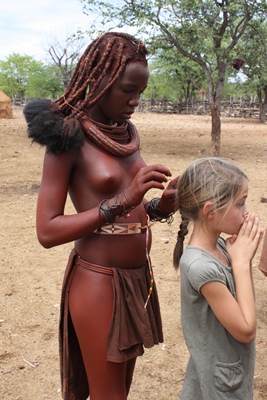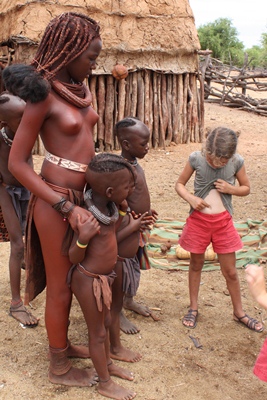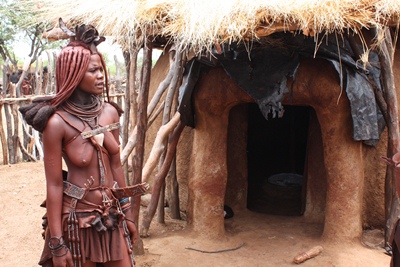 We visit a hut.

Only parents and babies sleep inside.

The other children sleep outside !



A lady shows us the way they make the mixture used to cover their body.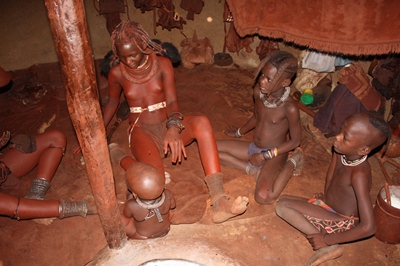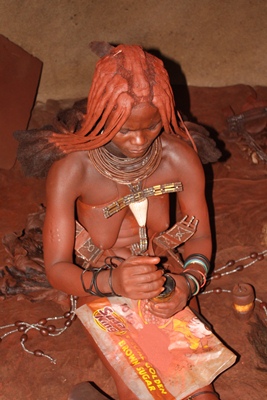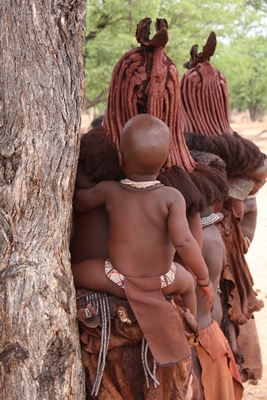 The life of these people is tough, but they really seem happy.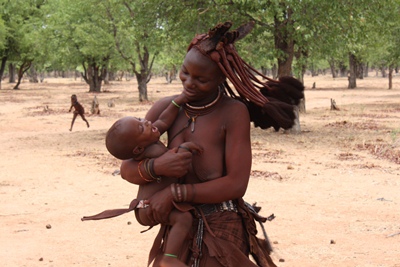 Upon leaving, the children are amazed by the water coming out of the pipe by itself.

They take the opportunity and empty half of our tank.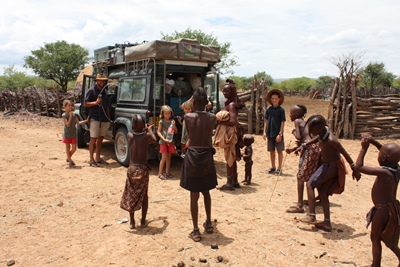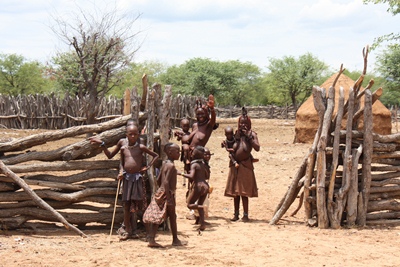 What an extraordinary visit, we will never forget !