Van Zyl's Pass.

December 2011.


Towards the east, the track is getting more narrow.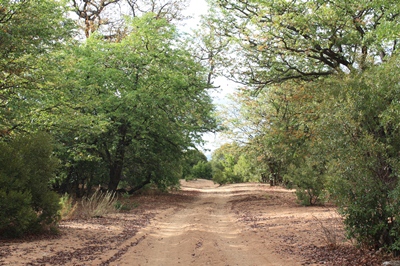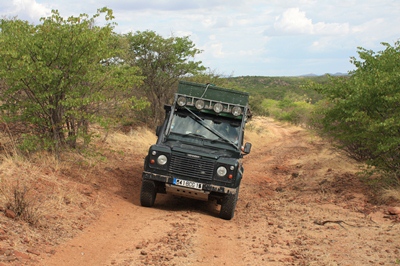 Few vehicles pass by, and the road is not always well marked.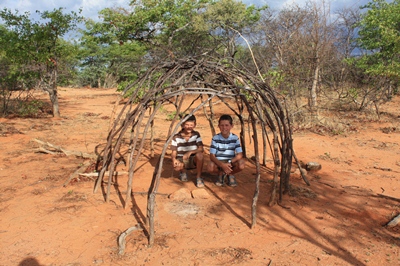 We spend the night near a abandoned village.







The girls are happy to try their new Himba necklaces purchased along the road.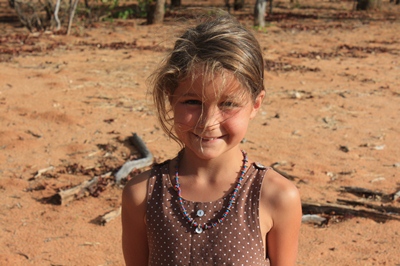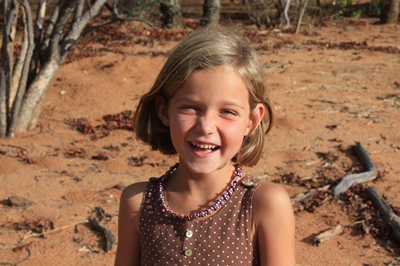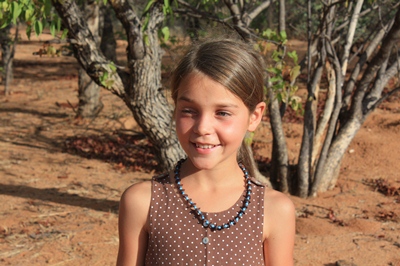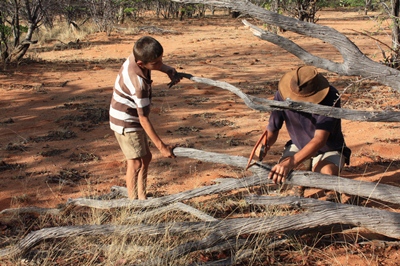 It has been several days since we left Opuwo, and we have no bread left.

We take this opportunity to prepare empanadas on the barbecue.

A treat !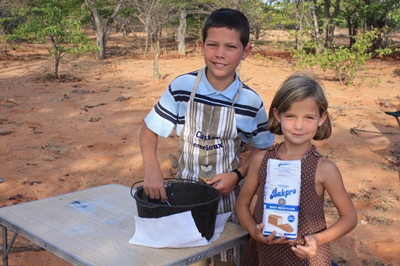 We cross many dry river beds.

Fortunately the rainy season did not start yet.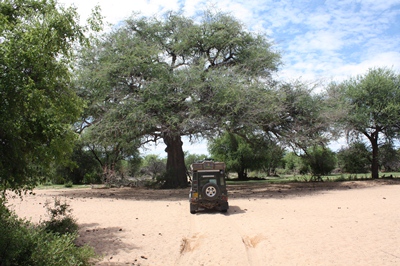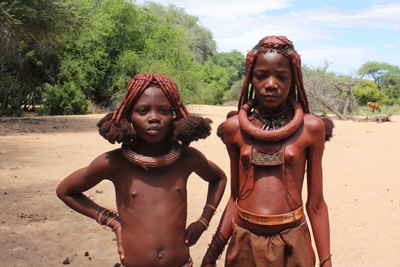 We meet the African version of Pippi Longstocking.

It makes us laugh.
The road becomes very bad, and we travel only 100 km in one day.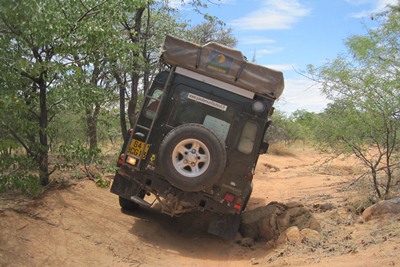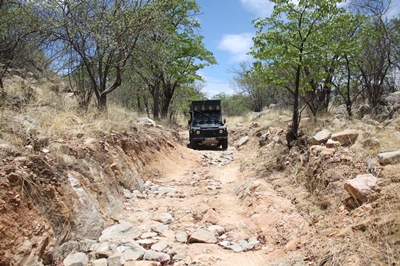 We pass near some Himba villages lost in the bush, enabling us to fill with water.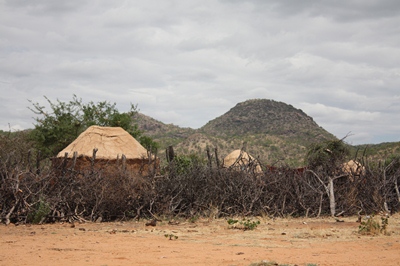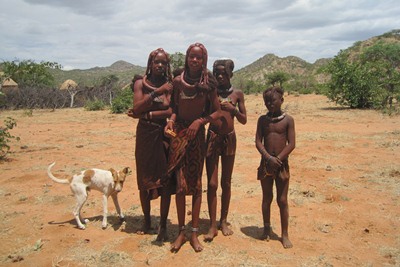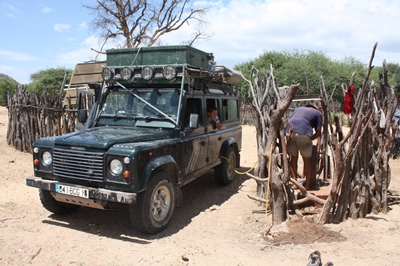 The Van Zyl's pass can only be crossed from east to west, and we reach the point of no return. The exit will be done through the valley !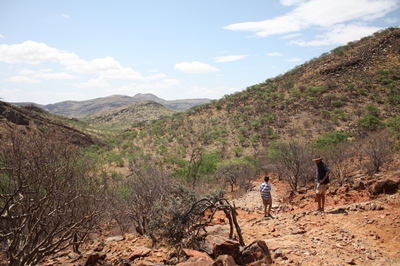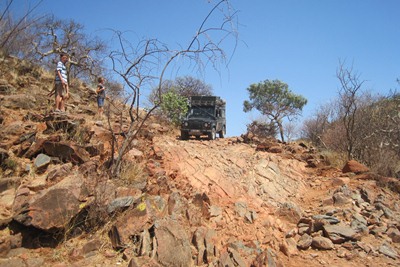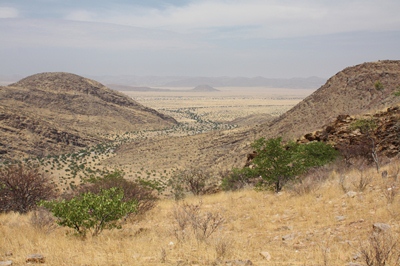 After a bend, the famous valley finally appears in front of our eyes.
We spend the night on the ridge, keeping the hard part for tomorrow.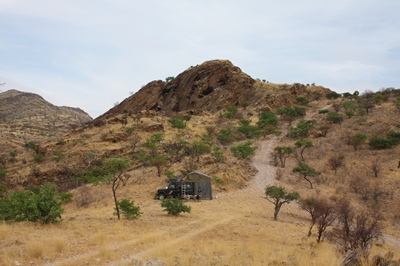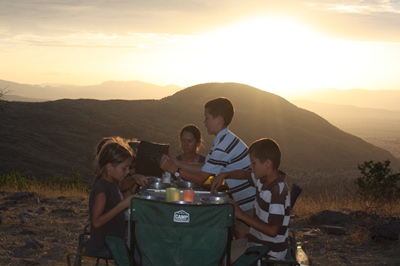 Children use the few hours of freedom they have to build a fort. Not bad isn't it ?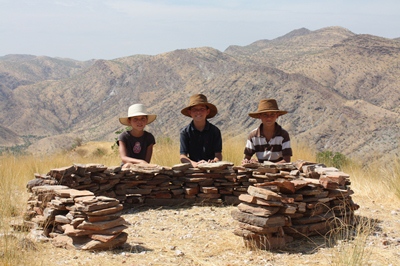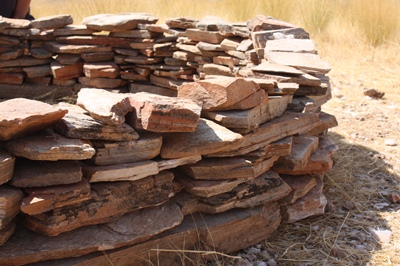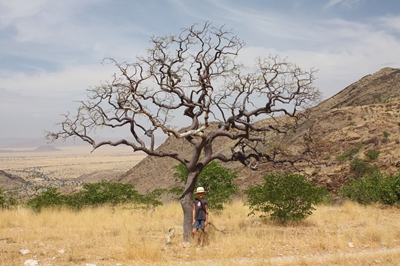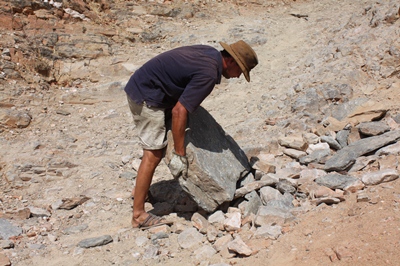 In the morning, Matthieu takes advantage of the warm temperature to beging filling the ruts of the track.

It must be said that where we are, we cannot count on any tow truck if something goes wrong, and we do not want to take any risk.


And hop, go !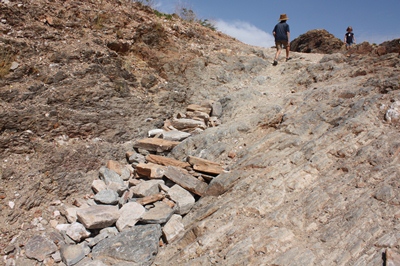 Matthieu is a bit tired and puts the boys at work while the girls protect themselves in the shade of a rock.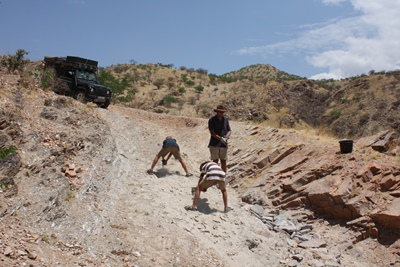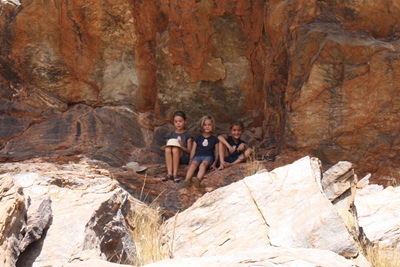 And as the boys get tired as well, Matthieu hire two Himba who are passing by.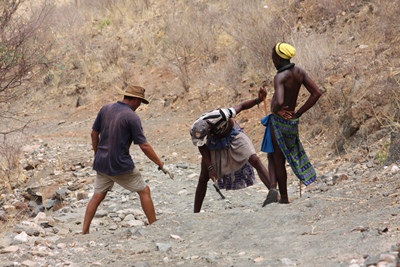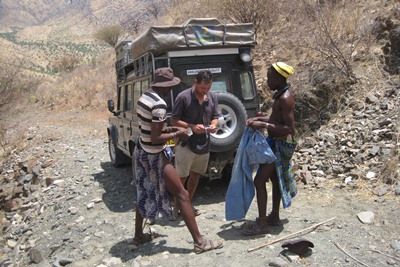 As payment they ask for clothes:

pants, two T-shirts and two hats.





But the one who got the pants does not want to work any more not to damage it !

Anyway, they were very helpful !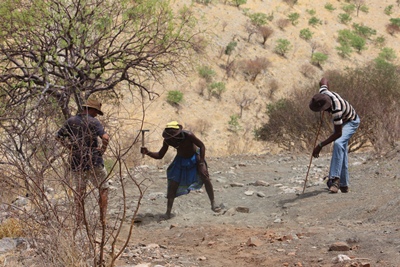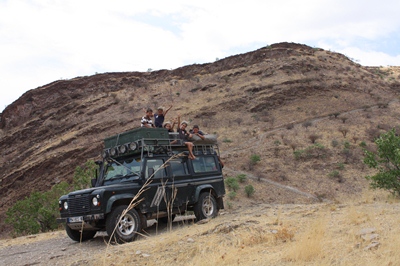 The Van Zyl's pass is now defeated.

Five hours to drive 2 km !

We are happy and somewhat relieved !
A few more slips and we're down. Dozens of stones placed against a tree are marking the passage of our predecessors.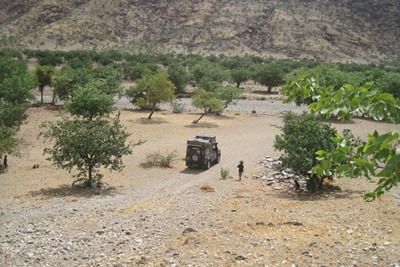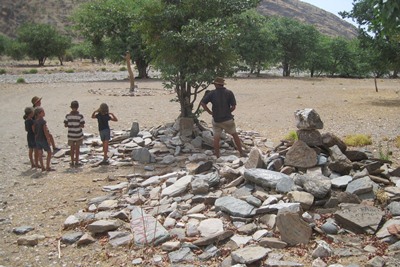 The boys get a flat stone and Agathe paints our trophy.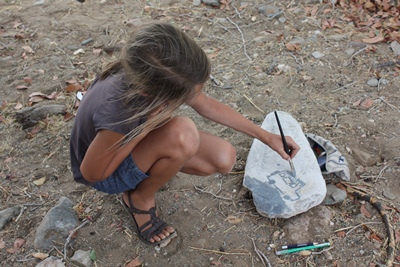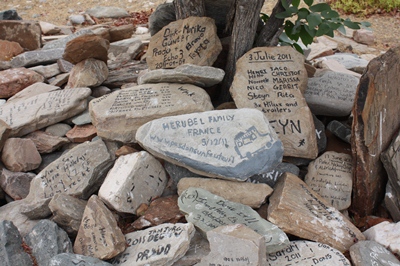 The Van Zyl's pass will remain a good souvenir !