Okavango Delta.

December 2011.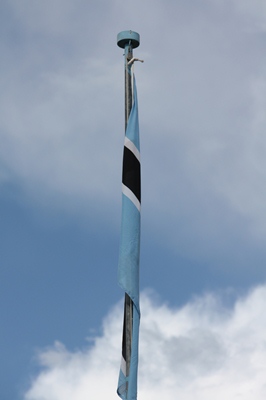 Upon entering Botswana we have to wait at customs, the time for Matthieu go and get some pulas in the nearest town to pay for the various taxes.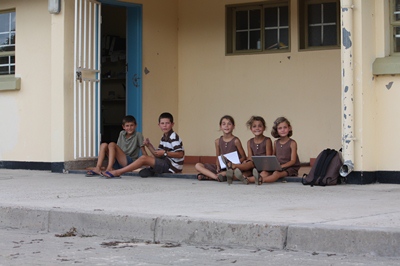 The small villages along the road are beautiful.

Nevertheless we must be careful because many animals roam freely.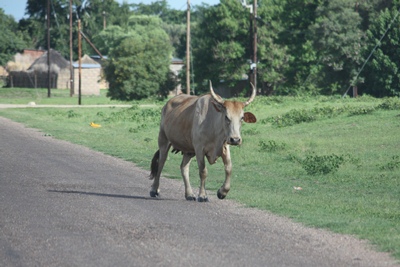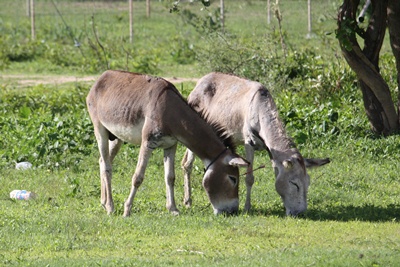 A "Choppies" : We will not have to worry about finding food !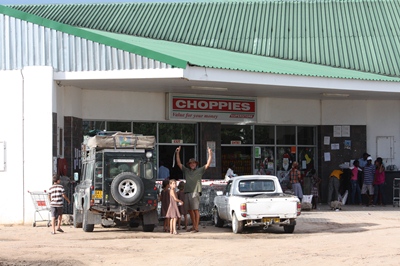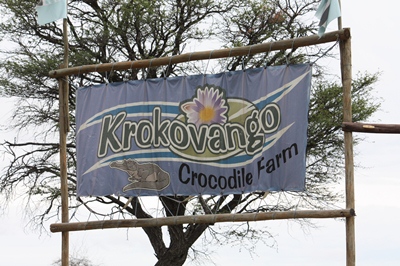 We decide to visit a crocodile farm but we are in the late afternoon.
We meet by chance Martie, the wife of the boss, who allows us to spend the night on the parking lot while waiting for the opening.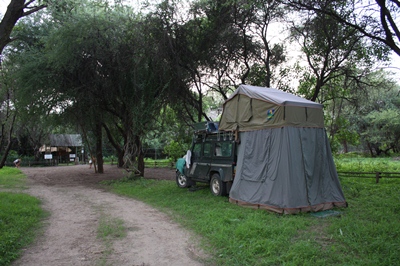 The forest bordering the Okavango is a real jungle.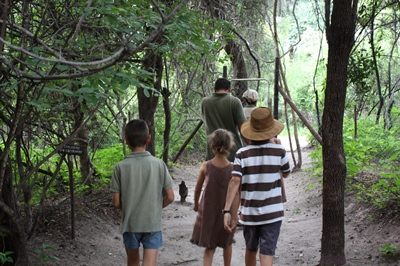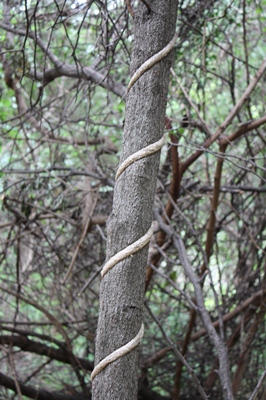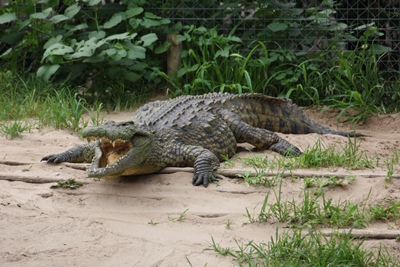 The crocodiles are kept in large enclosures with a big greenish pond in the middle.

They are so still, they look like statues !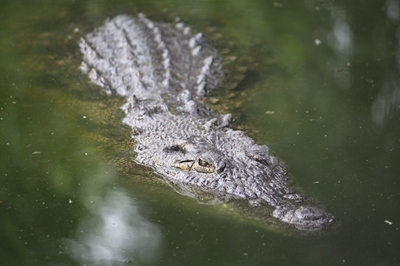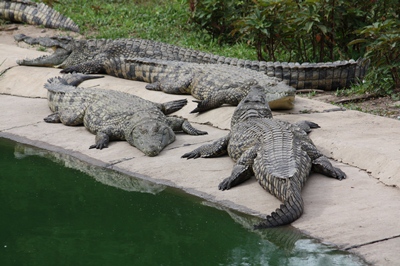 We walk amongst these monsters on walkways somewhat rotten. This is not the right place to fall down !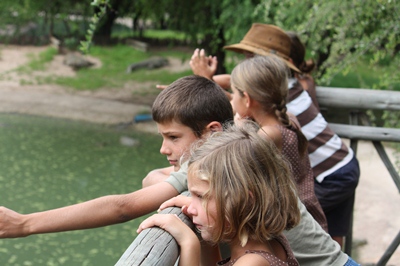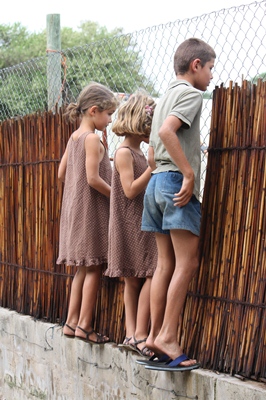 But what is the purpose or raising crododiles ? For the value of its leather !

Large crocodiles are only here for breeding purposes, as only the skin of the young ones is flexible enough to be turned into leather.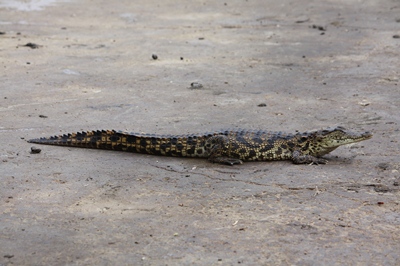 The majority of these young crocodiles will be turned into Gucci bags, the largest customer of the farm !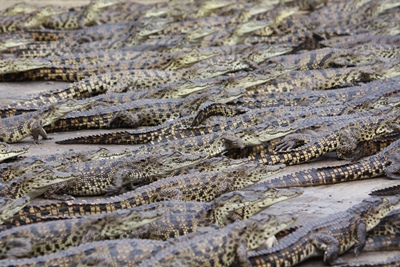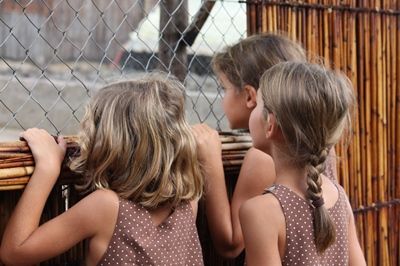 At the end of the visit, Willie and Martie, who fell in love with the children, invite us for a boat trip on the Okavango.

It's really nice!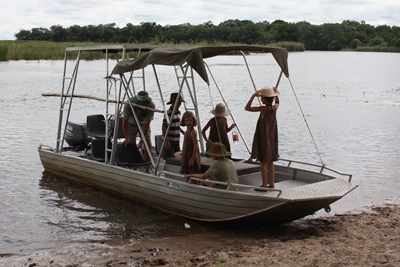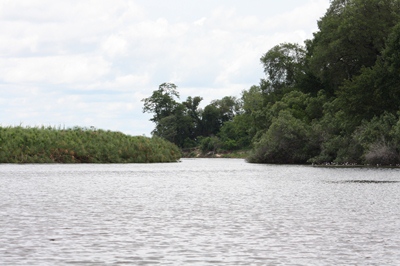 We navigate in a real maze surrounded by water lilies.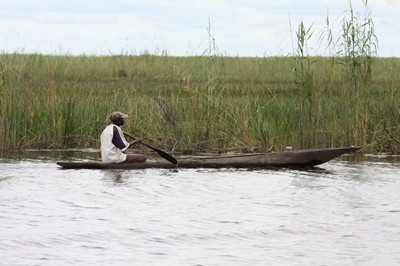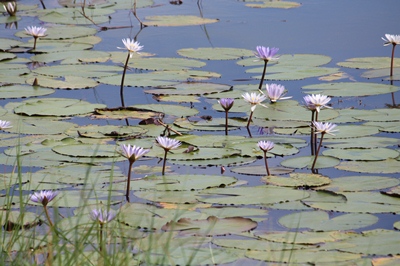 But it is not advised to keep a hand in the water because the place is crawling with these charming animals.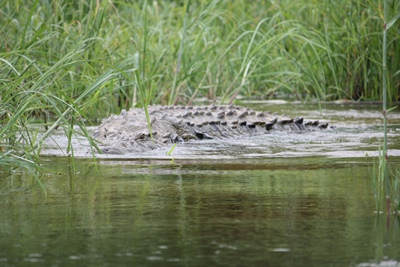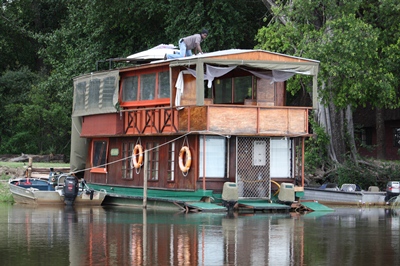 The banks are occupied by many lodges, some of which operate small floating hotels.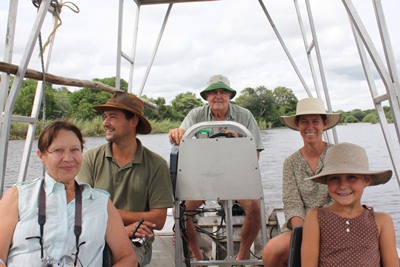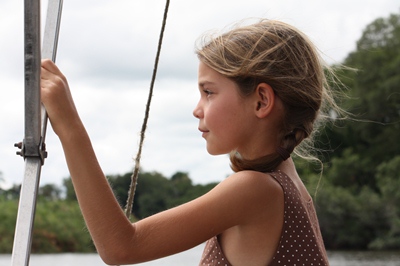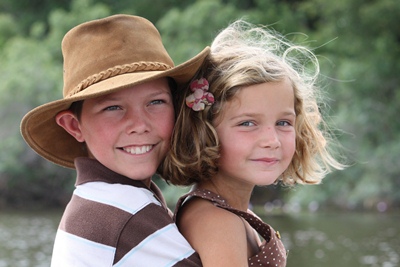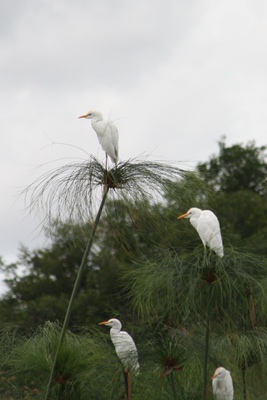 With all these papyri, it is almost like in Egypt !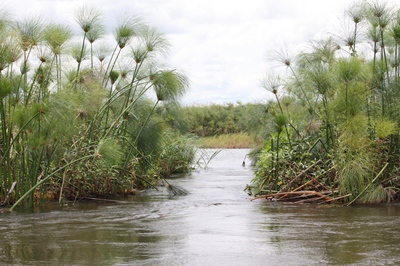 A big thanks to both of you for this beautiful morning.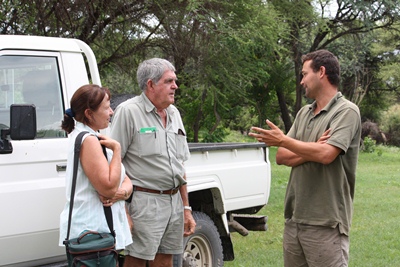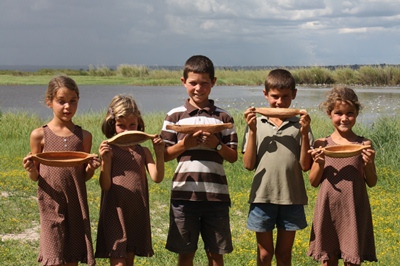 On the side of the road, we buy these beautiful small mocoros made by a villager.