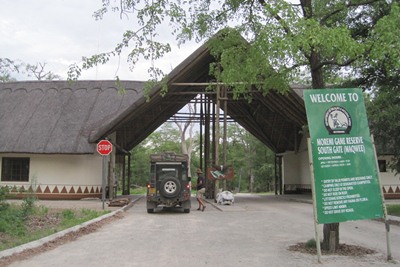 We get up at dawn to explore the Moremi Park which covers 30% of the Okavango Delta.






Again a Toyota which lost a wheel.

It is getting an habit or what ?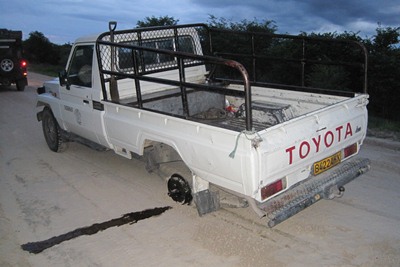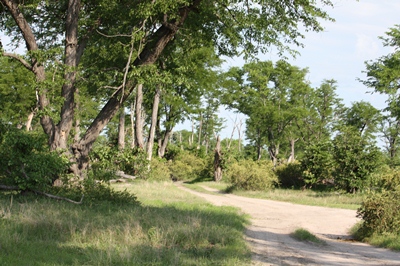 The landscapes are very different from what we've seen so far.







We see this magnificent elephant in the beautiful morning light.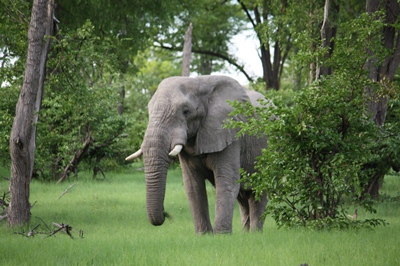 There are many lakes and rivers and we have to be careful when leaving the track !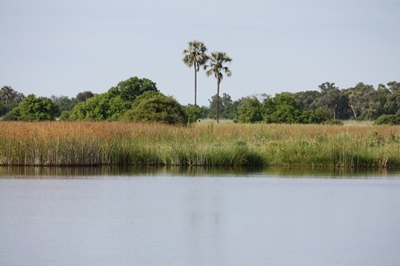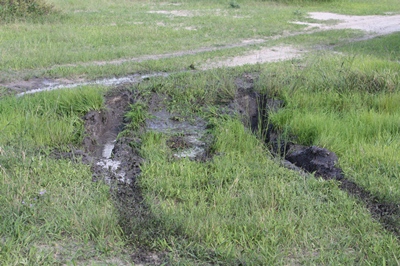 These wetlands are home to hundreds of bird species.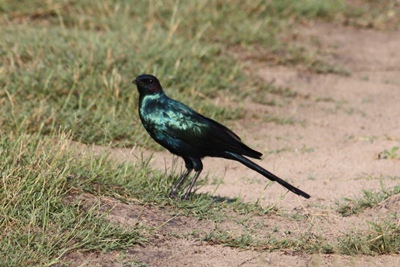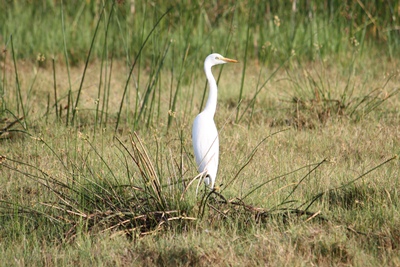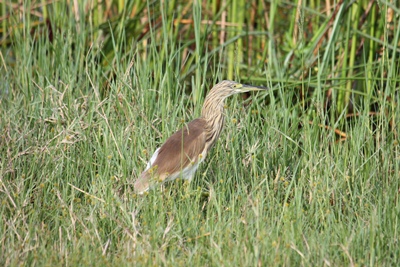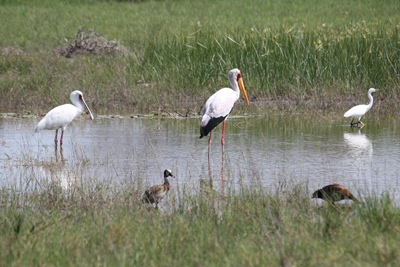 We cross the rivers on small wooden bridges.

Charlotte really does not like that !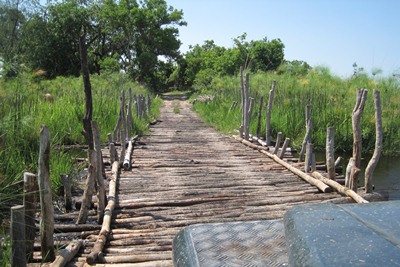 We see two new species of antelope. We do not even find their names in our guides.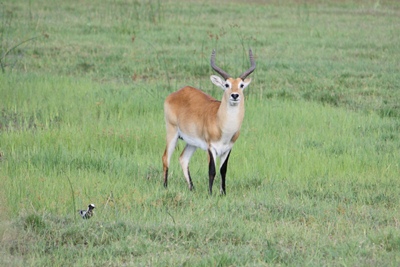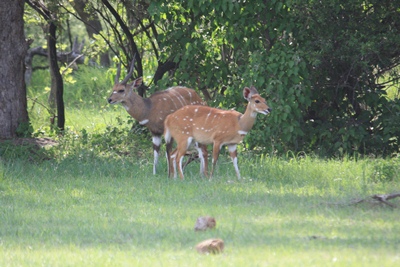 We laugh out loud at the sight of this young zebra which really looks like a rock star !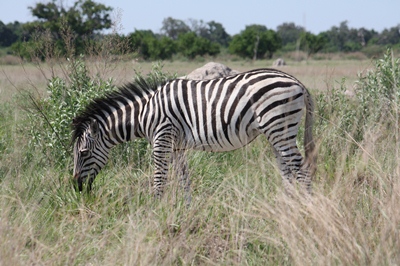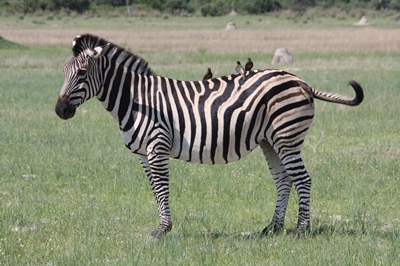 As the hippos hide themselves behind the reeds, we climb on the roof of the car to observe them better.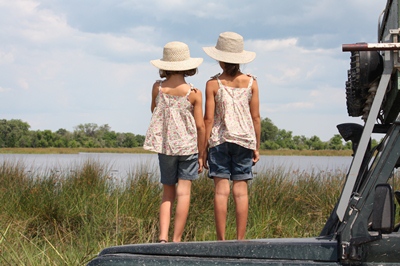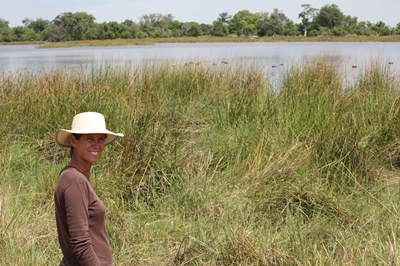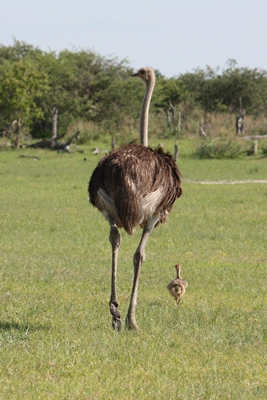 We are late spring and there are babies everywhere:

ostrich, wildebeest, zebra, warthog, red hartebeest.

The children are delighted.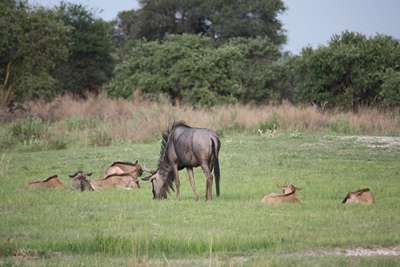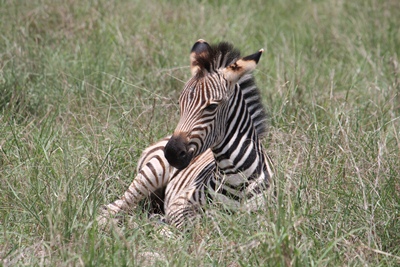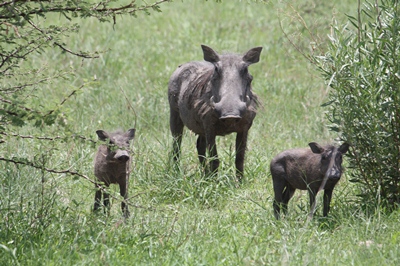 From this giraffe, we will only see the legs !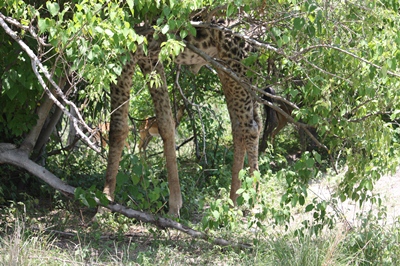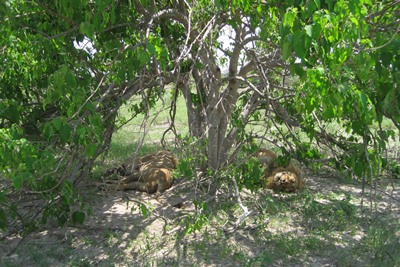 After several hours of searching, we finally find two lions asleep under a tree.
We are in the middle of the day and they do not leave their shelter.

They look completely amorphous and we would almost want to pet them !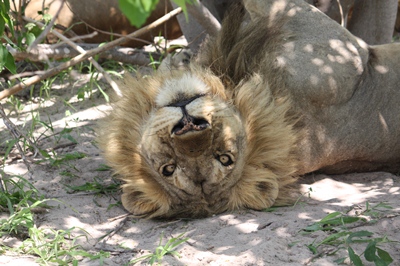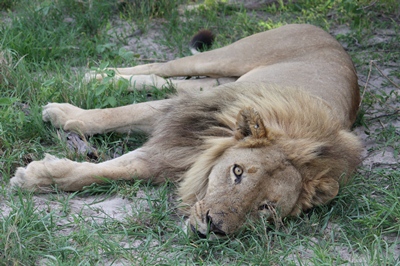 These two young males were chased away from the clan by the dominant male.

They are not yet strong enough to take his place and bask dreaming of better days.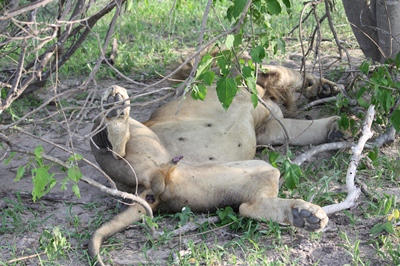 We admire them very very closely. It's magic.