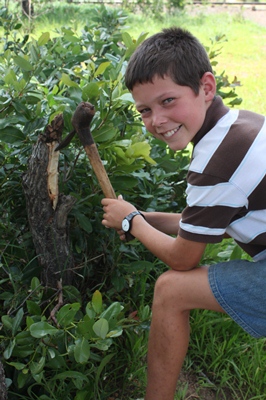 At the first stop, boys are happy to try their new toys.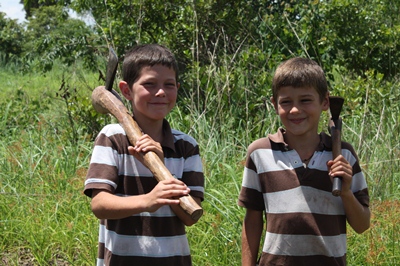 We stop to help a motorist whose tire blew out.

This is actually Allan whom we met at the border a few days ago.

He invites us to his home in Lusaka. Great !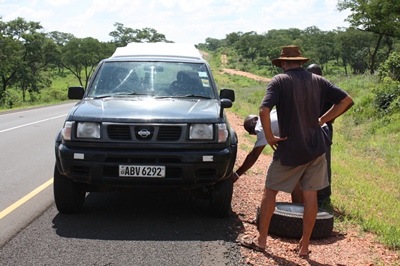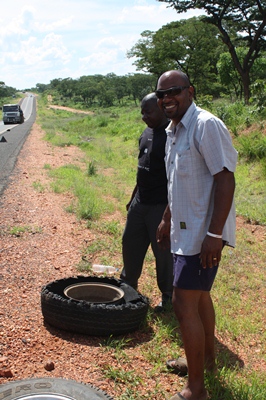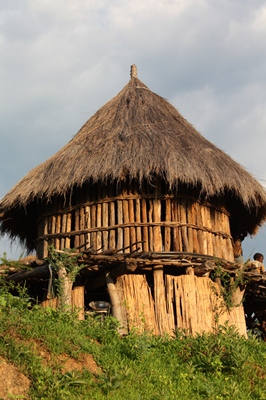 Zambia is covered with forests and the small villages are very typical.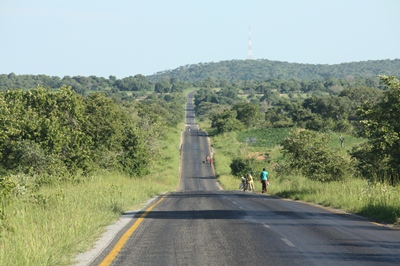 This handyman has made his bike by welding two frames one on the other.

The result is quite surprising.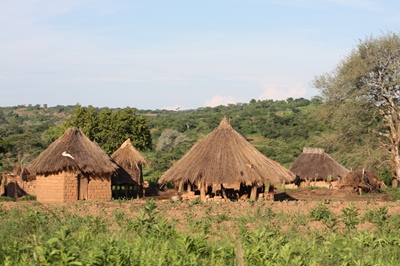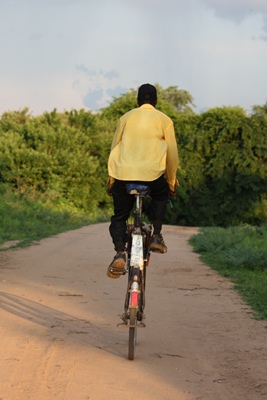 We spend a night near the Lake Kariba. Swimming is unfortunately impossible because the lake is infested with crocodiles !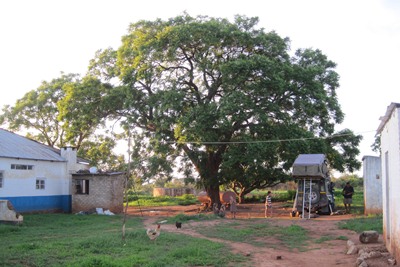 When approaching Lusaka, it is not easy to bush camp and we spend the night in the courtyard of a police station.

These people live a hard life far from home, and they are happy to share our dinner.





We arrive in Lusaka, the Zambian capital.

We expected an African capital overcrowded and dirty, but we found just the opposite.

The city is clean and driving is easy.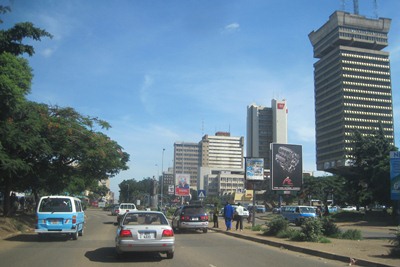 We take our visas for Tanzania, but the Sudanese consulate asks us to wait until we are in Nairobi.

Wait and see ...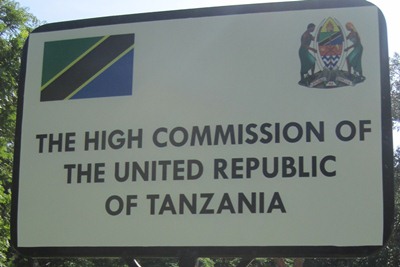 The residential streets are green and we have our lunch under a tree just in front of the Sudanese Embassy.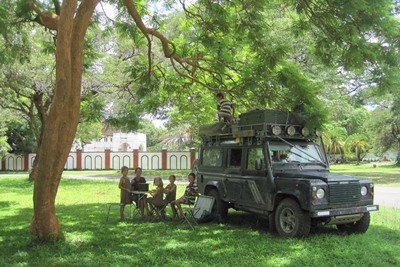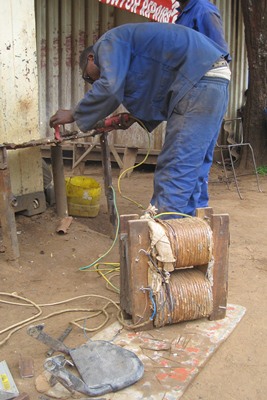 We have the footboard at the back of the Land repaired.

The welding machine is rather basic !

Here, tow trucks are only old Land Rover!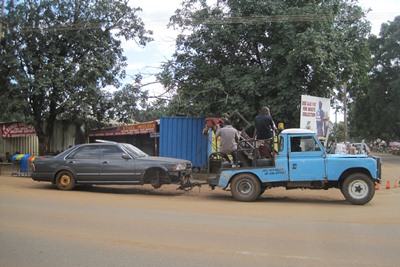 We go to Allan's, who lives in a private house with a garden.

Allan owns a transport company. He transports corn down to South Africa and brings back manufactured goods.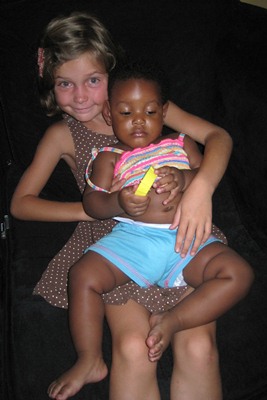 Our children play with a playstation for the first time in their life !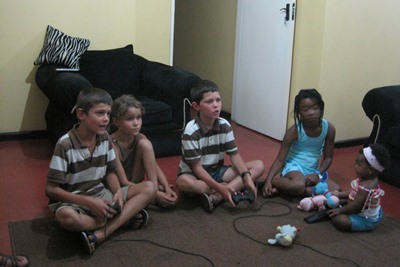 Katimu, Allan's wife, receives us very kindly and prepares a wonderful Zambian dinner.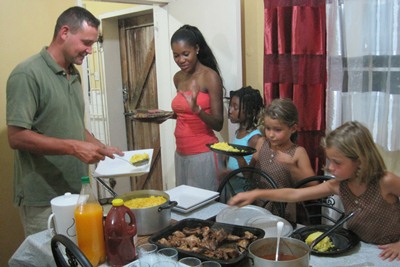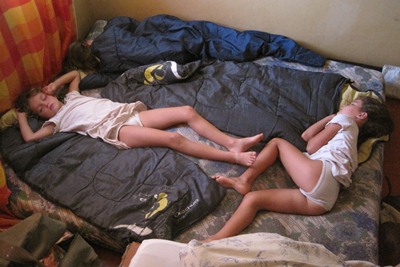 In the evening, Allan and Katimu insist that we sleep inside the house.

Thay are really adorable !






The next day, we offer them to preapre a French dinner.

We make huge tomato pies that have a great success !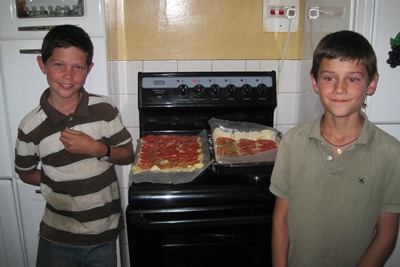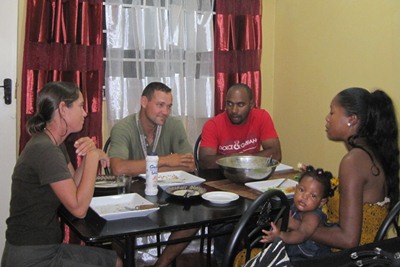 A big thank you to both of you for your warm welcome and good luck for all your projects.

We spend a few days in a backpacker to prepare the website.

Meanwhile, children enjoy the pool.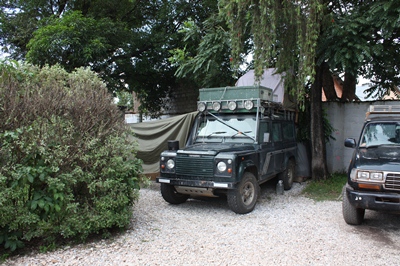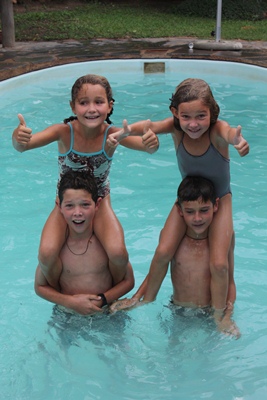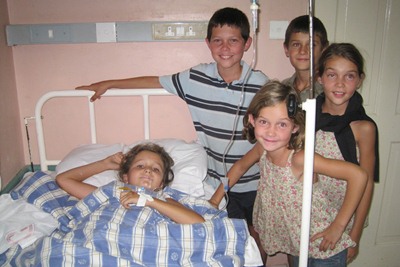 We have a big scare when Octavie takes a sip of gasoline, which was stored in an empty coke bottle.

Big mistake from us !

Luckily there is a nearby hospital, and she spends half a day under observation.

When she leaves in the evening she still has a strange greenish color and smells gasoline very much !





A few days later she recovers her colors and her little mischievous smile.

Phew !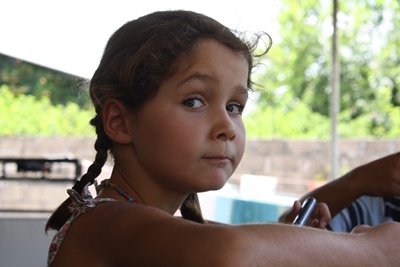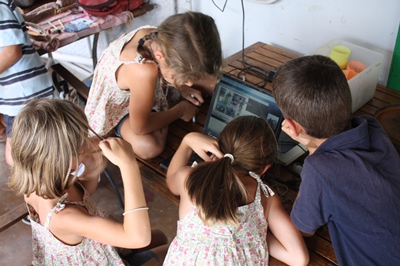 Communications are poor in Zambia, but the children are happy when they have the chance to skype their cousins.

"What did you get for Christmas?"
Beatrix becomes crazy about sewing and cuts all our old clothes into pieces !

Amongst other, she makes a small rucksack with a sophisticated locking system !