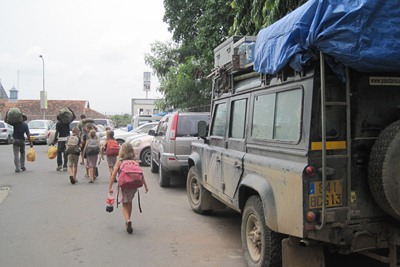 Unfortunately, there is no ferry to transport vehicles to Zanzibar.

So we leave our dear old Landy in a car-park for a week.

And let's go for a 3 hours journey by boat !
As everywhere else in Africa, foreigners pay five times more than the locals for the same service.

But for this price we are still entitled to the VIP Lounge: VIP you said?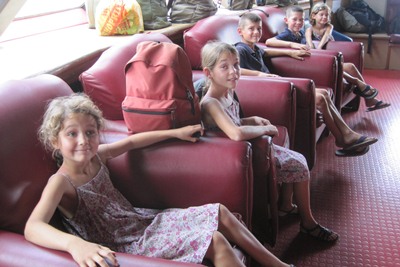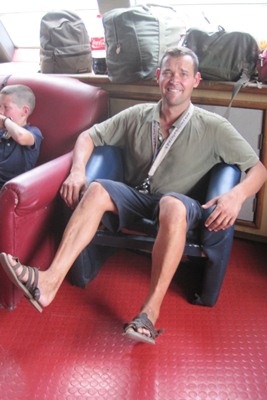 The arrival in Stonetown is superb.

The unloading of the boat is a big mess, but we finally reach the exit.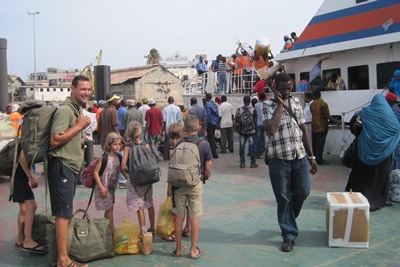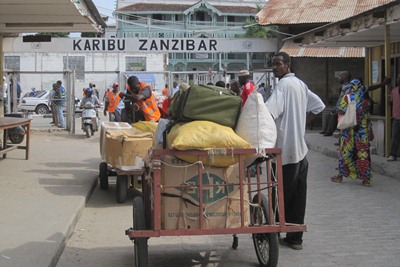 We get the van that we hired for the week.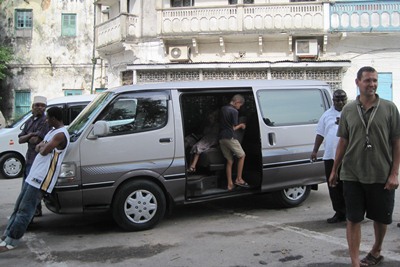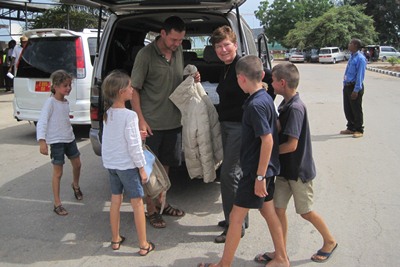 We go to the airport to pick-up Mamitoune who is joining us for a week.

The flight was a bit long, but she is in great shape.

Dad, who is not that much of an adventurer, found some excuses not to accompany her.

The children are spoiled by Mamitoune.

And Enguerrand by his godfather.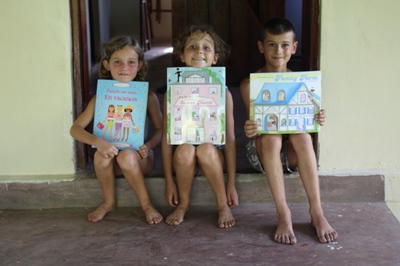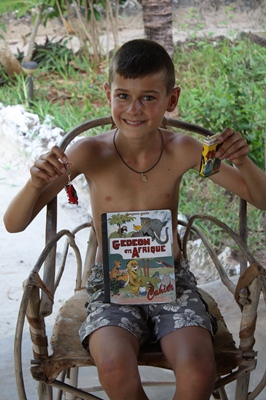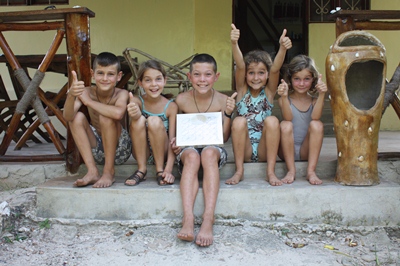 And a box of calissons for the gourmets.





We settle in a family bungalow located on the shore of the Indian Ocean.

The sea is a beautiful.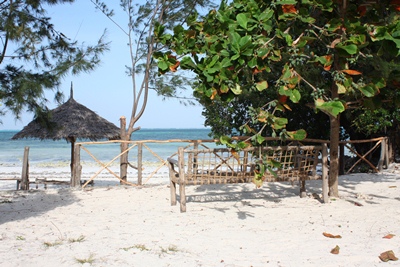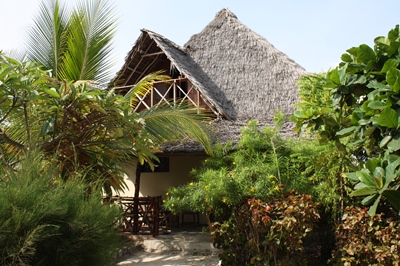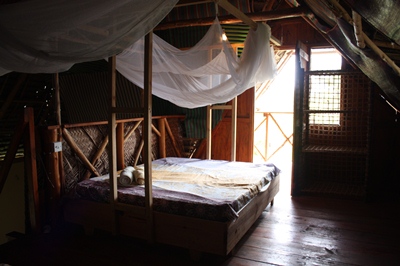 We take our breakfast overlooking the sea, and children play during hours in the pool !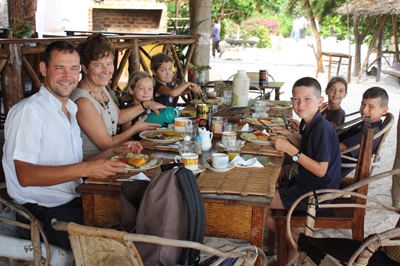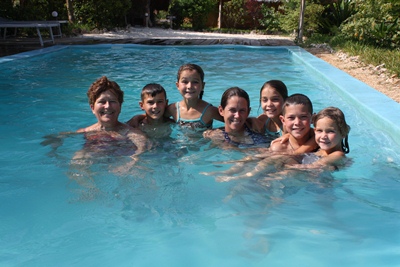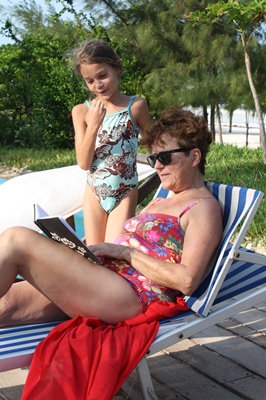 Mamitoune is very concerned about the education level of the children.

She checks the log books of them all and takes the opportunity to remind them with a few grammar rules.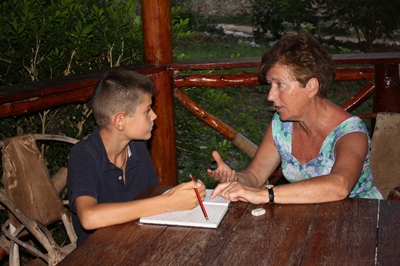 There are flowers everywhere in the garden ...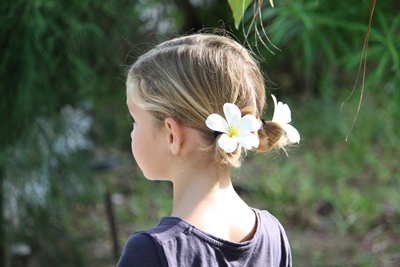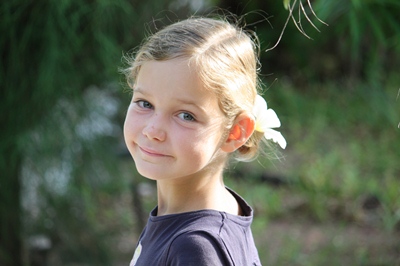 Children are happy to be on vacation for a few days.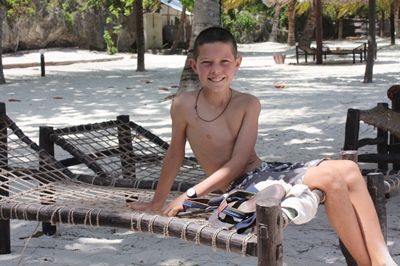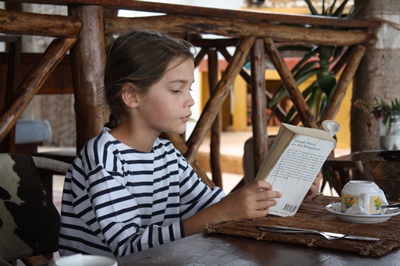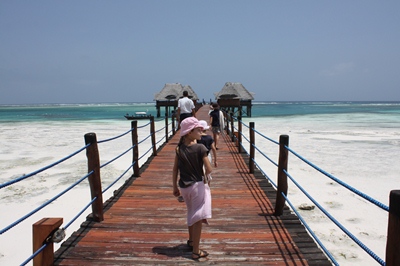 We take advantage of the jetty of the hotel next door for a little walk to the reef.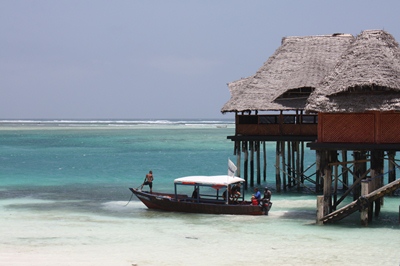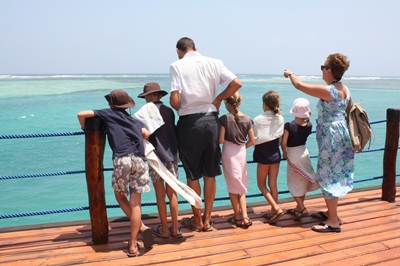 Some young men are fishing with a net.

It does not look easy, and we hope that they do not count too much on that for their dinner.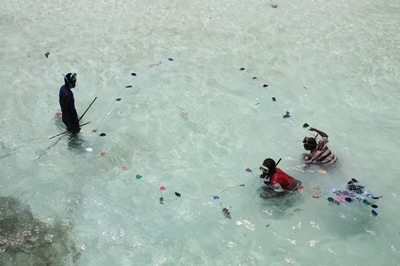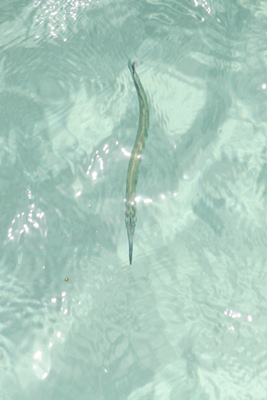 The water is incredibly clear and really warm.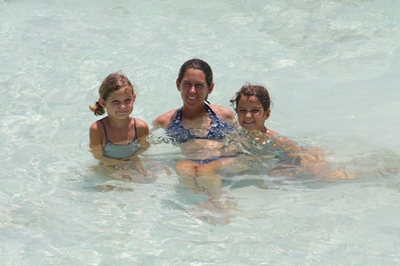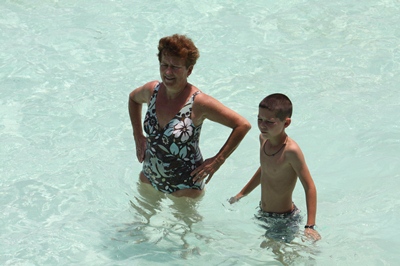 We look for a while at the kite surfers playing with the waves. The show is really beautiful.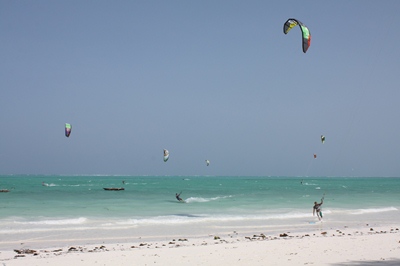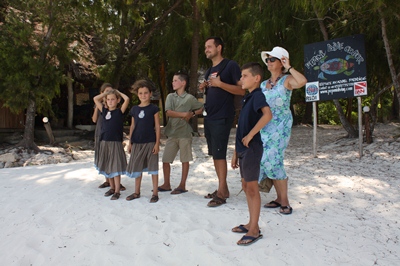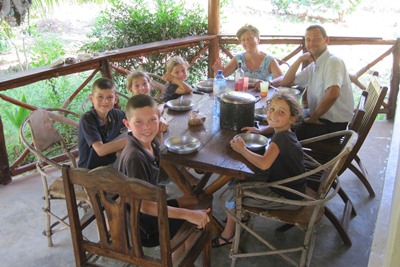 A small kitchen allows us to prepare our meals and we have our lunch on the terrace of the bungalow.

It is very nice.