Spice Island.

January 2012.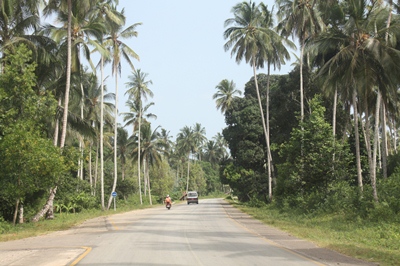 We cross the island to visit a spice farm, specialty of Zanzibar for centuries.

Our guide begins the tour by showing us a cacao tree.

Yes, it sounds weird but cacao is a spice.

Those who doubt can go and check on Wiki.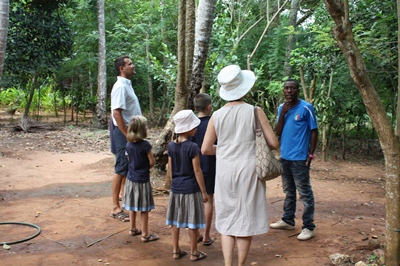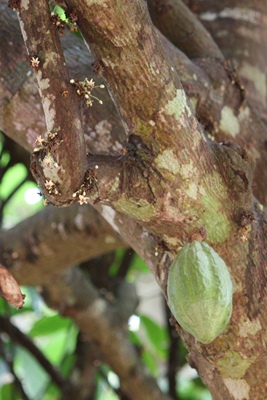 These strange beans that grow on this vine are vanilla beans. "But it does not smell anything" says Agathe.

She is right. After harvest, a maturation process will develop its full aroma.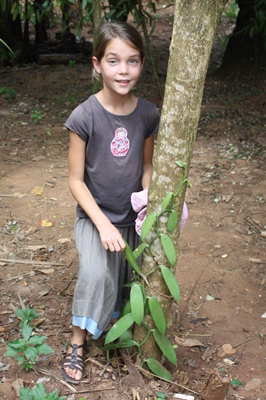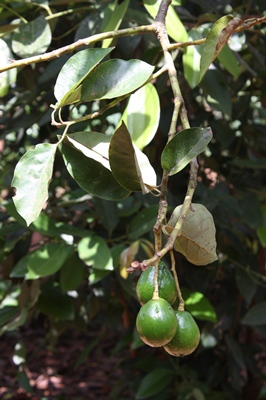 Besides spices, this island is a true garden.

We already knew the avocado, but we discover the lychee tree.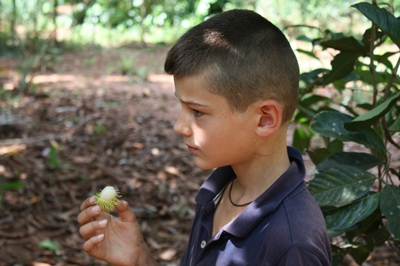 Tugdual is intrigued by this huge fruit, the "Jack Fruit". The locals love it !

And this strange fruit growing on a vine is a passion fruit.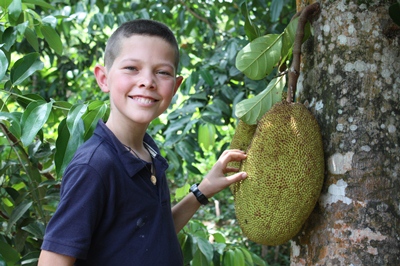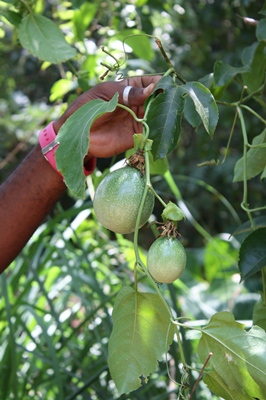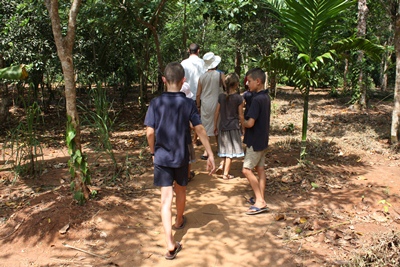 All these plants grow together in a delicious medley.
Finally we see the king of Zanzibar spices.

It made Zanzibar rich when the island was providing 70% of world production in the late nineteenth century.

Even today, the state has a monopoly on the clove trade , to the dismay of farmers.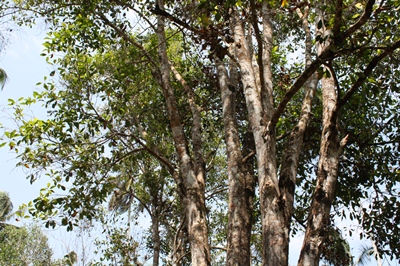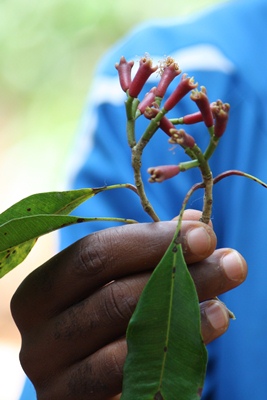 Octavie discovers the scent of nutmeg: children are really overwhelmed by all these new smells.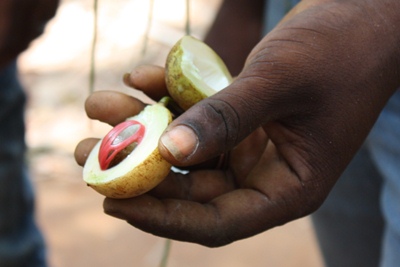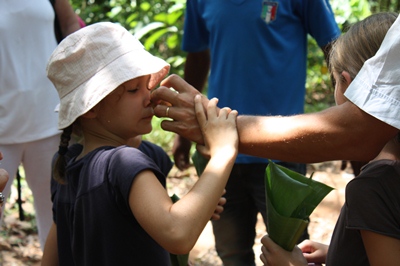 We also see cinnamon, lemongrass, ginger, turmeric and cardamom.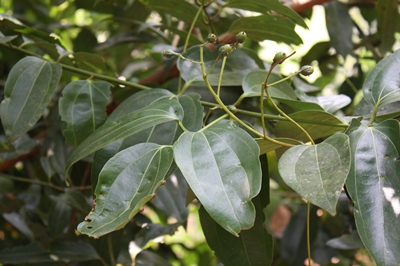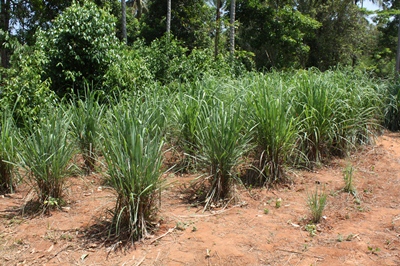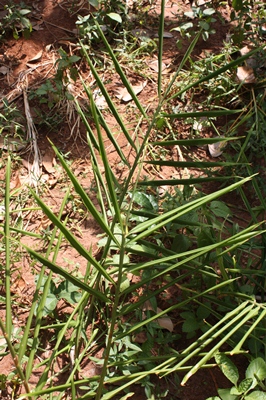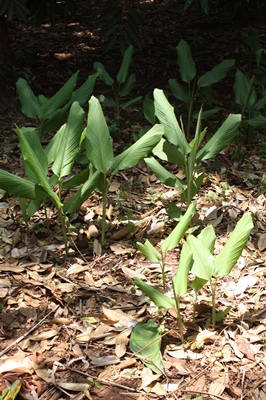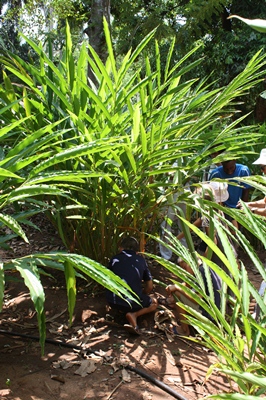 Matthieu confirms this fine vine climbing on trees is pepper !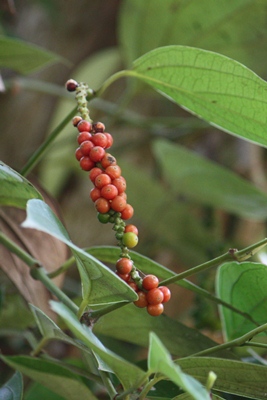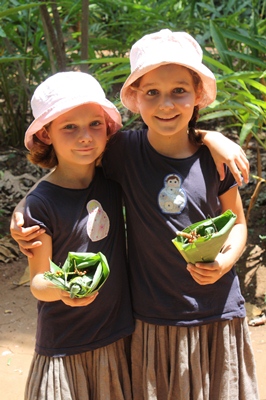 Kids really love this tour where they can taste, touch, feel and take a small sample of everything.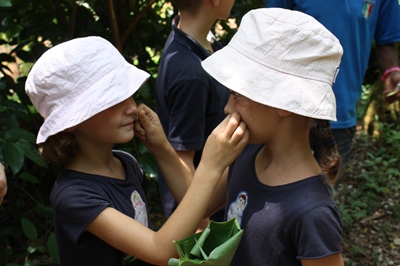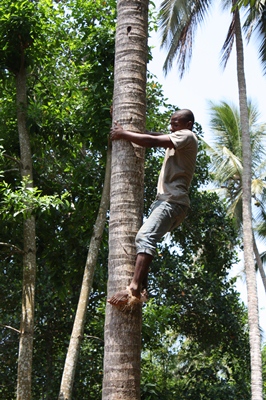 A good coconut juice to end the visit.

This island is truly the garden of Eden !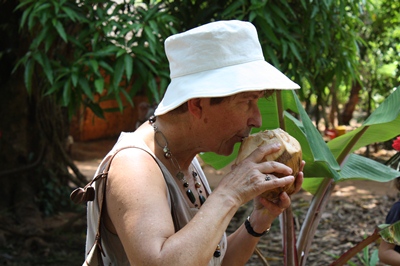 This is certainly a tradition of the islands that adorn the guests with flowers and foliage.

No picture please !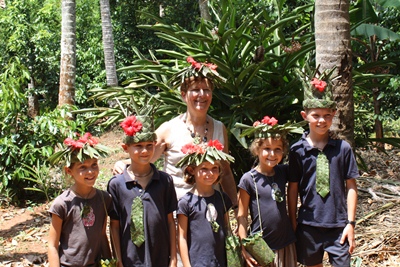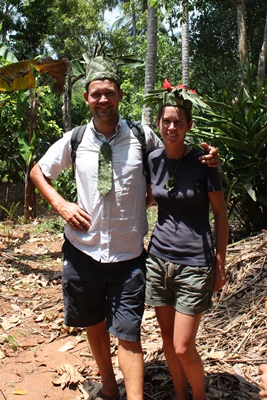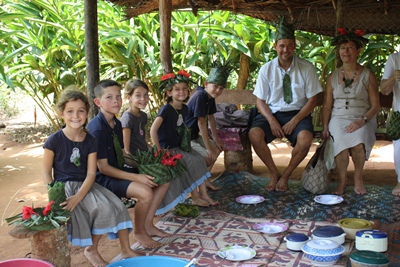 For lunch, we test some of the products of the island.

Green bananas really taste like potatoes.

We also taste the fruit of the breadfruit tree and tapioca: quite original !


A really nice visit.