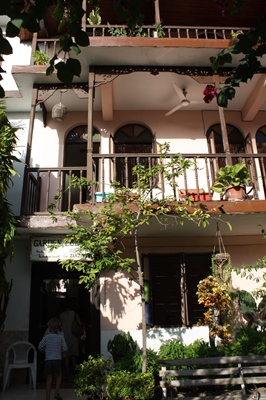 We go and spend a few days in Stonetown to discover this charming city.

Our hotel is very nice.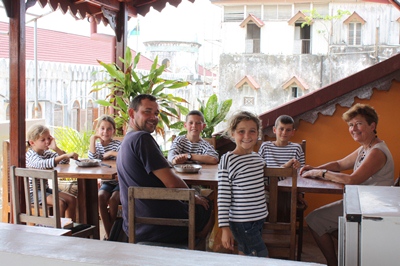 Zanzibar's electricity network is a bit run down, and the siren announces cuts to come !

This gives time for our host to distribute candles.

Good idea !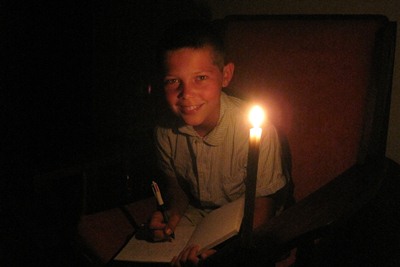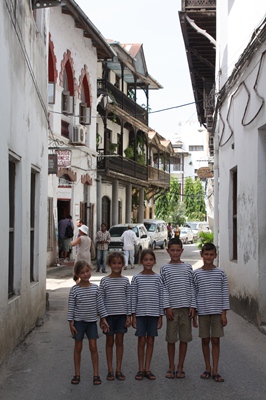 The city of Stonetown, built by the Arabs, has built its wealth on trade in spices, ivory and slaves.

The Sultan of Oman even moved his capital from Muscat to Zanzibar for a while.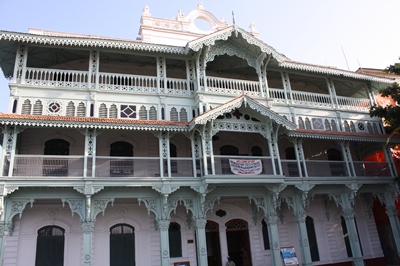 Magnificent buildings recall the glorious past of this city.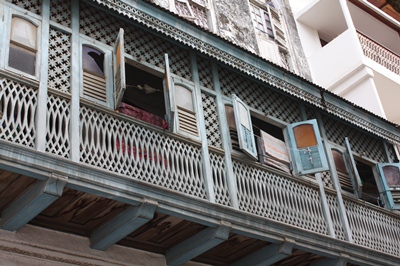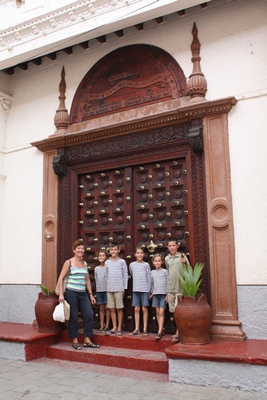 We fall in love with these carved doors, the speciality of Stonetown.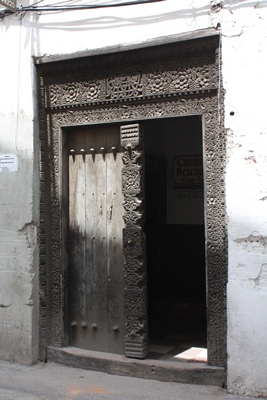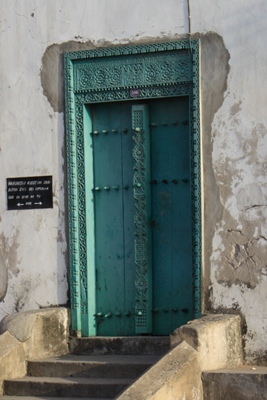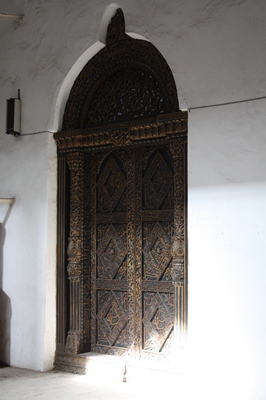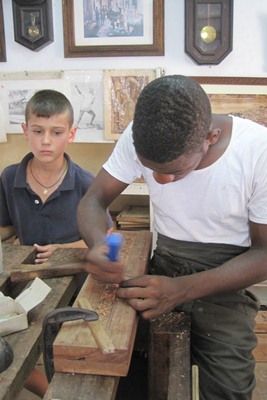 Many workshops still perpetuate this know-how.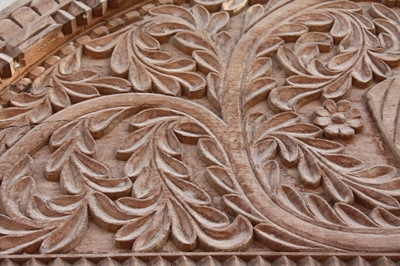 In Stonetown, not one street is parallel to the other.

Good thing we love getting lost in this maze.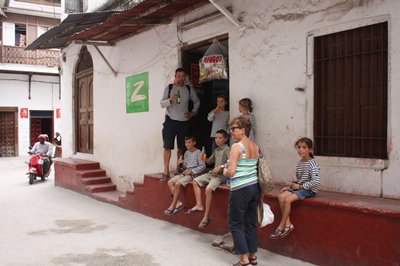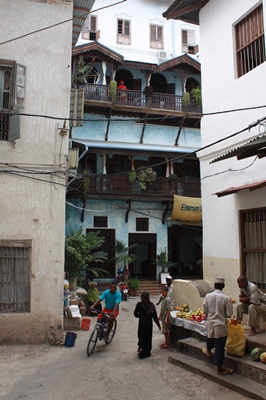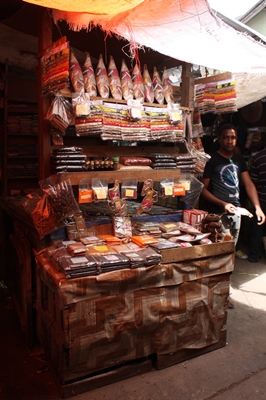 The market stalls are very colorful.

They are full of pepper, nutmeg and other spices.


No problems as well to get fruits and vegetables !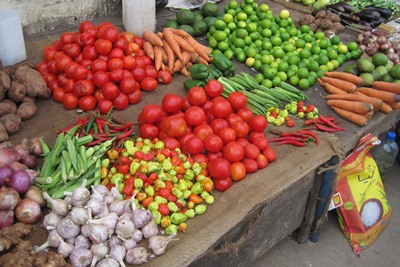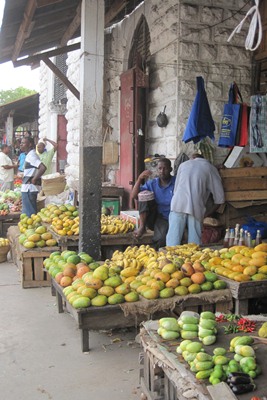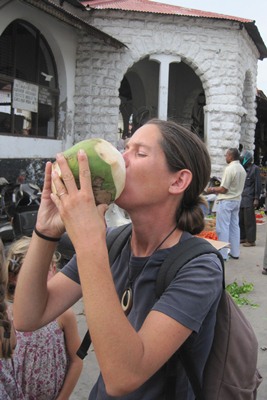 There is also plenty to drink.

For those with sensitive stomachs, the coconut is more hygienic than the cane juice.

But it is so good !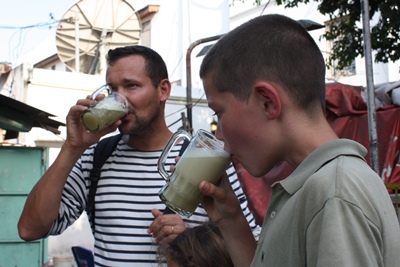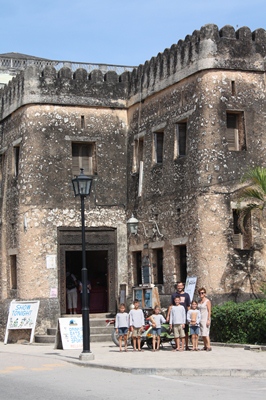 The old Arab fort, which served as a prison, is very well preserved.





But the building that Charlotte likes the most is the former home of the Sultan.

The building is surrounded by large covered terraces with an amazing view over the bay.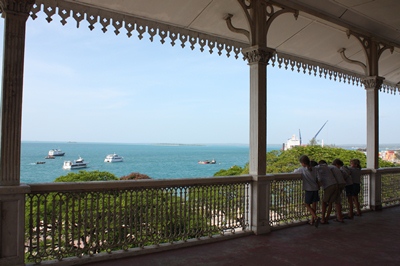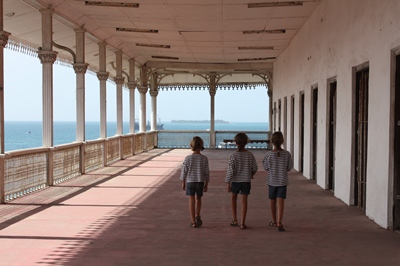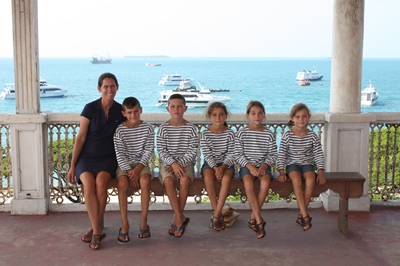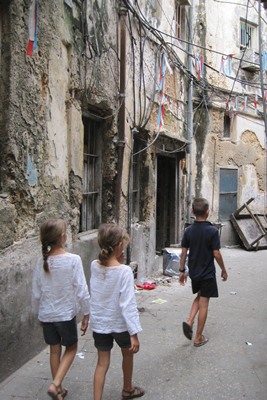 Unfortunately, since the Revolutionary Government of Zanzibar took power in 1964, the island's economic situation has deteriorated dramatically.

Many buildings would need serious repairs.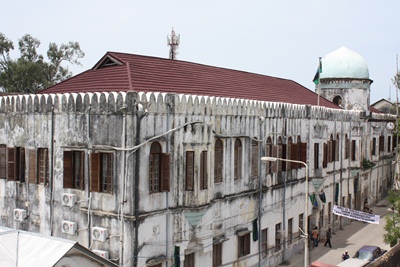 We enjoy testing the local restaurants.

No, really, this chicken fried in fish oil looks too bad.



We finally eat delicious beef kebab in the street.

We have not seen the kitchen, but it is said that spices kill the germs !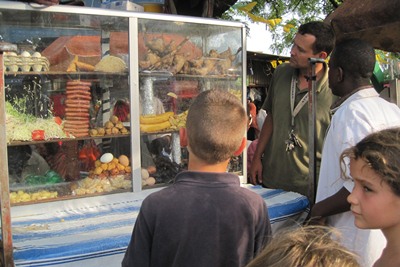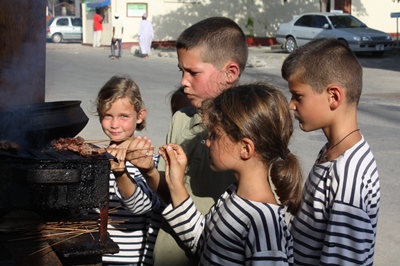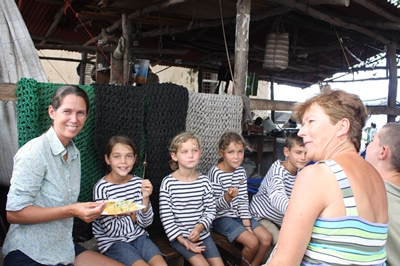 For dessert, Mamitoune invites us to enjoy a good Italian ice cream.

Thanks Mamitoune.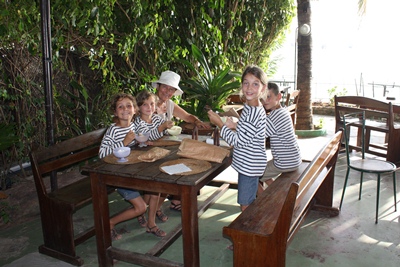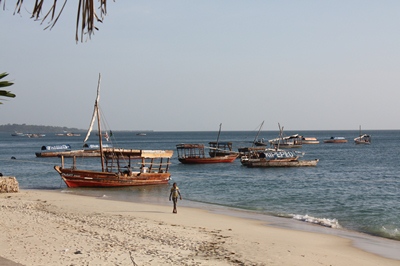 When bringing back Mamitoune to the airport we face a problem.

There is a shortage of gasoline on the island, and our tank is dry.

We have no time to wait, and Matthieu purchase the can from a customer leaving the station by offering double price !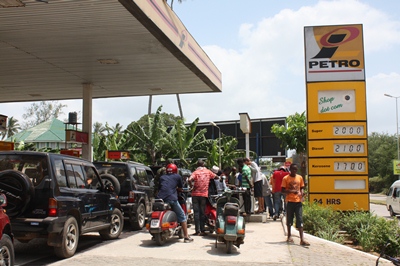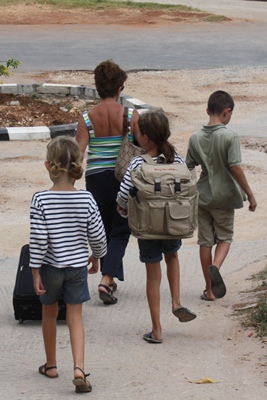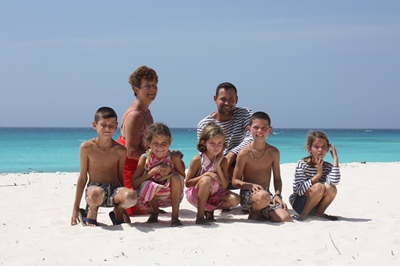 Bon voyage Mamitoune and thank you for this great week we spent together.

We return by boat the same evening, our heads full of colors and memories.