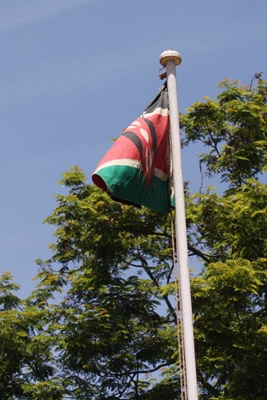 Welcome to Kenya !

The somewhat anarchic traffic in Nairobi reminds us the one in Cairo.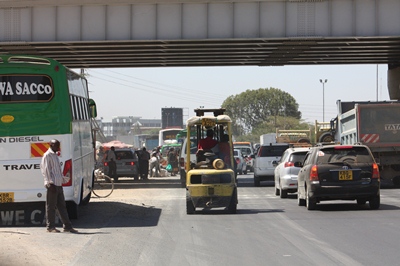 We settle at Jungle Junction, the meeting point for overlanders, where we are greeted by Chris.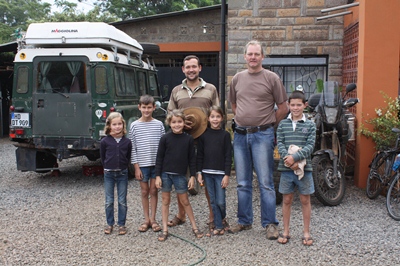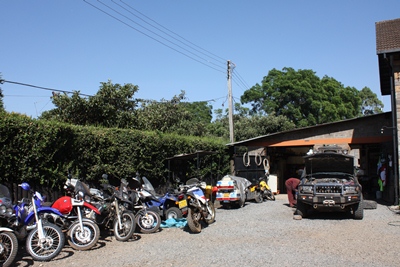 There are many travelers, with car, truck or motorcycle.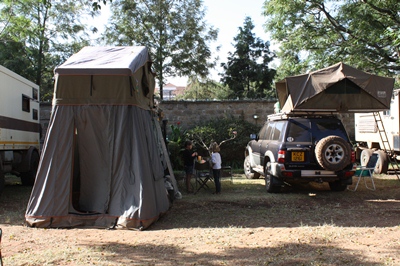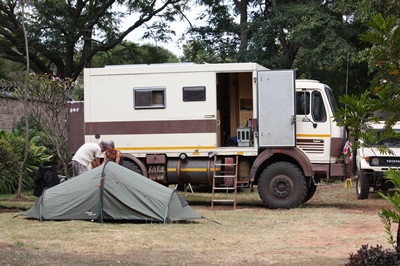 We meet Wim and Esther, two friendly Dutch.

They travel by bike from Amsterdam to Cape Town.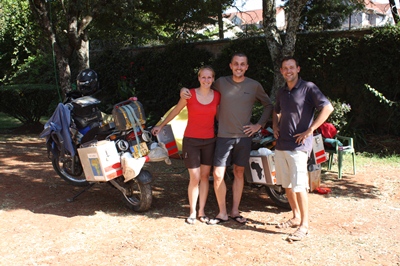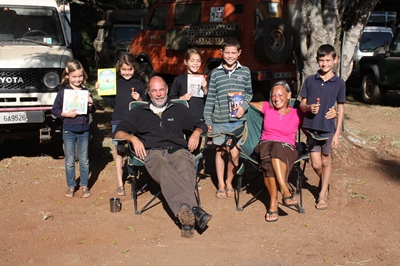 These Germans are enjoying their new status as pensioners to travel across Africa with their truck.

They wonder how we can travel with seven in such a small car and they spoil the children !
We also meet Mike, an American motorcyclist we already met near the Sani Pass a few months ago.

He has been stuck in Nairobi for two weeks and can not get his visa for Sudan. He is getting desperate !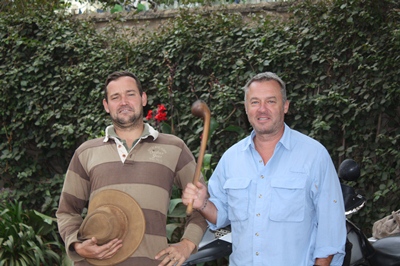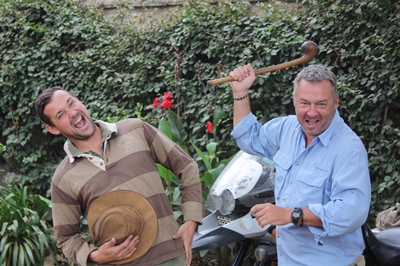 It is a fact that several travelers are stuck in Nairobi due to visa problems.

For unknown reasons, the Ethiopian consulate in Nairobi will issue visas to Kenyan Nationals only.

We have no choice but to send our passports back to France !

But we do not waste our time !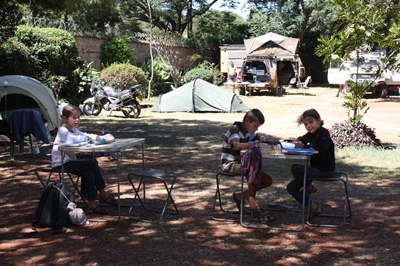 Between French and math lessons, children make new friends, and Beatrix teaches Esther how to make paper Christmas trees.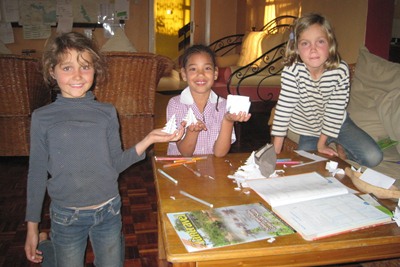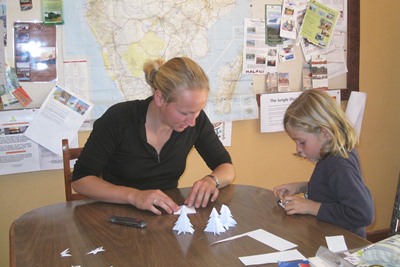 Agathe improves her drawing techniques, and after this beautiful caracal, she starts a lion.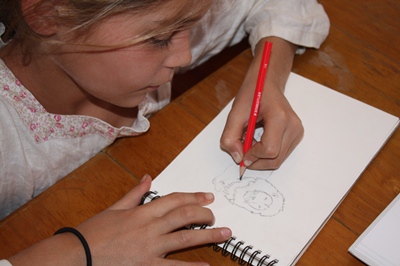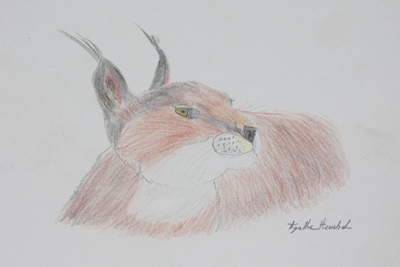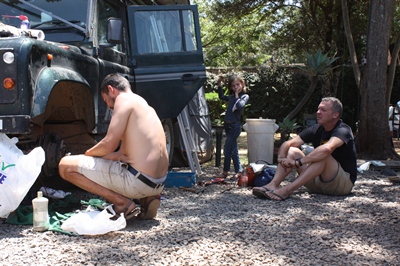 Matthieu does some maintenance on the car that badly needs it.

Two seals are dead and we lose oil like an old moped.

Nice thing, there is always someone to keep you company !





Or give you a hand if needed !

Thanks Barry.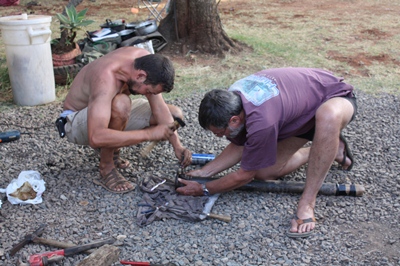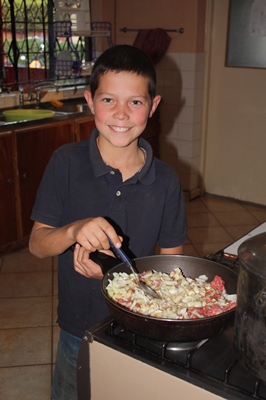 The stores are well stocked, and our gourmets take advantage of the kitchen to cook tasty dishes.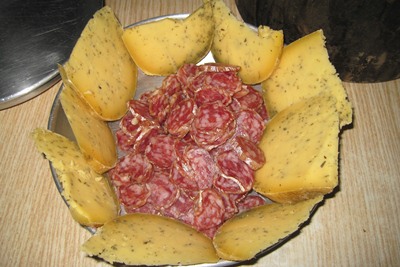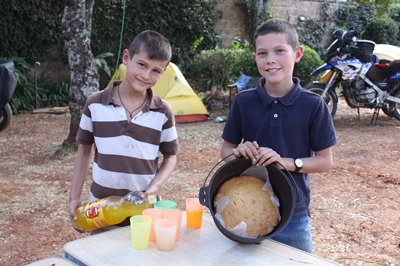 Tugdual and Agathe prepare us an amazing "Gratin Dauphinois" ( scalloped potatoes with cheese and cream) !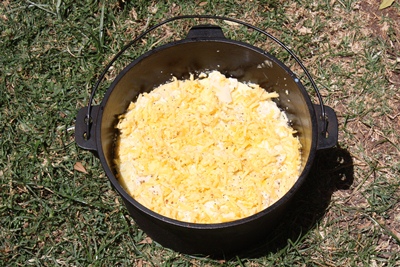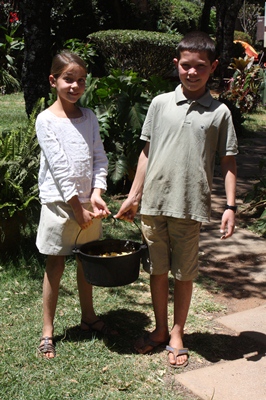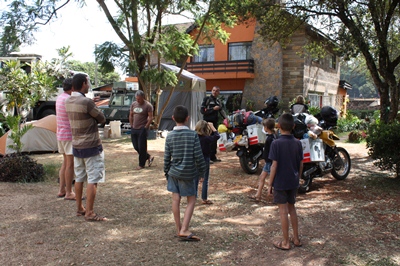 When someone is leaving, everyone comes to say goodbye.

It is true that after one week or more, we end up knowing each other !






Wim and Esther bikes are more than loaded!

Good trip friends.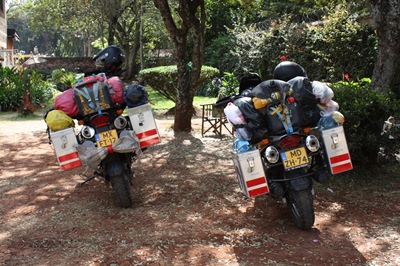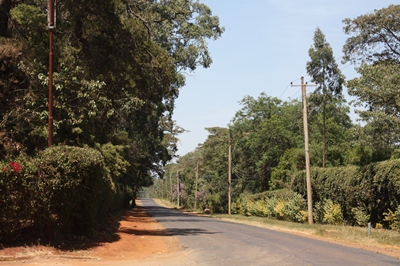 We visit the nearby suburb of Karen near Nairobi.




About thirty kilometers from the city, it got its name from the writter Karen Blixen who used to live here.

"I had a farm in Africa at the foot of the Ngong Hills ..."

The children, who do not know the film "Out of Africa", are less sensitive to the charms of the place and are mostly interested by this old tractor.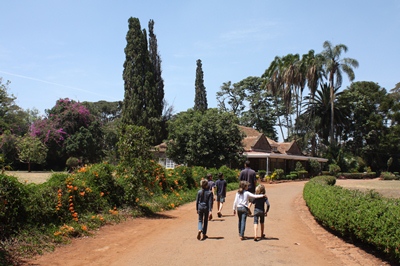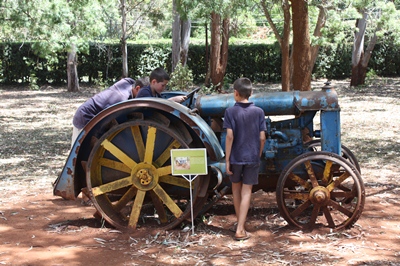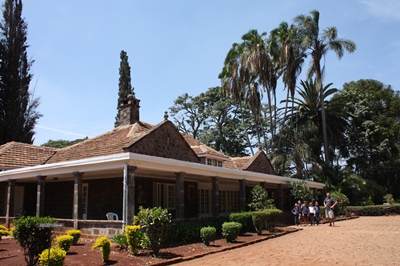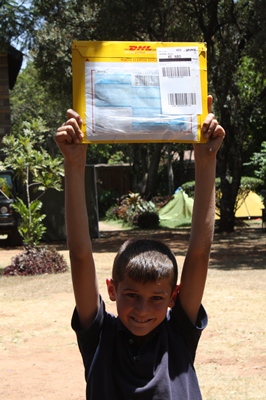 After ten days waiting, our Ethiopian visas finally arrive.

Next day, we get our Soudanese visas.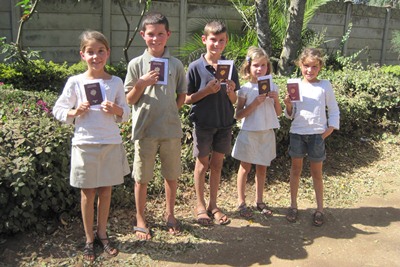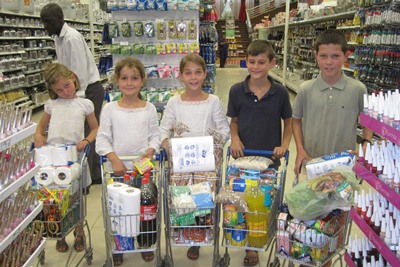 We fill our stock in the nearest supermarket, and we are ready to cross the desert regions of northern Kenya.