The road from Lalibela to Bahir Dar is beautiful.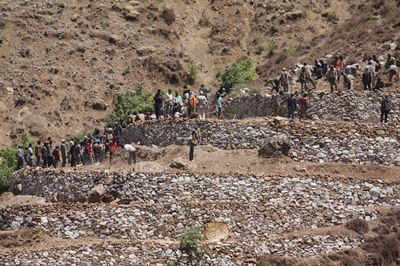 In order to fight against soil erosion, the government has launched a massive program to build terraces.

All the villagers, aged 15 to 60 years are obliged to participate.





We stop on the roadside to have lunch, and we are quickly surrounded by a bunch of curious coming out of nowhere.

Matthieu let them taste some orange juice, clearly for the first time in their lives ! Incredible !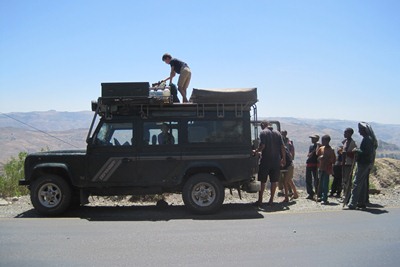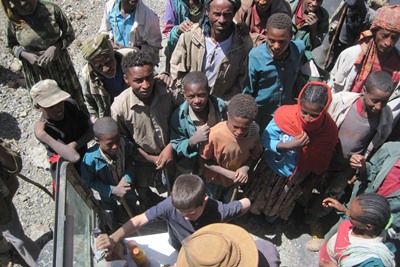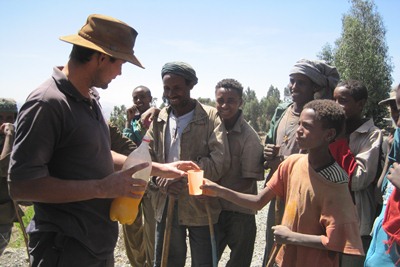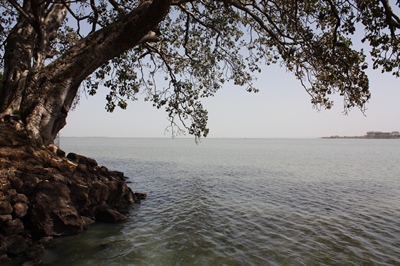 We arrive at Lake Tana, the largest lake in Ethiopia.





This is where the legendary Blue Nile has its source.

But considering what's going on, blue tends to become brown !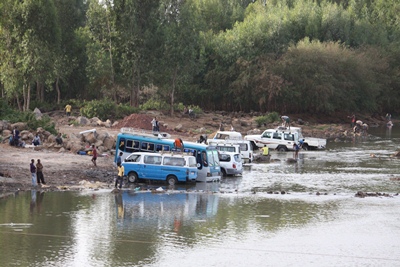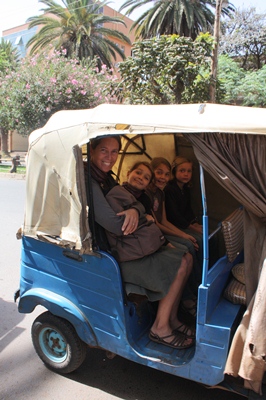 The market of Bahir Dar is one of the busiest in the country.

It includes everything except meat: we are during Lent.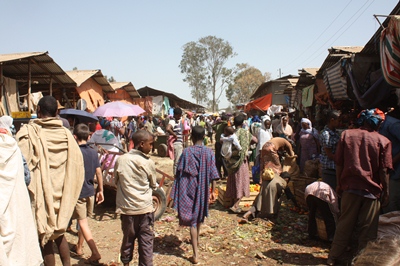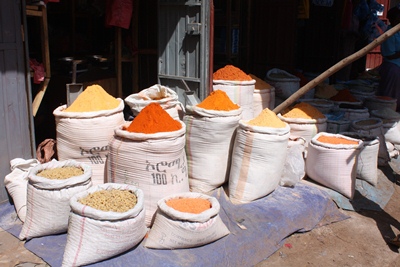 Lake Tana is famous for its centuries-old monasteries nestled on its many small islands.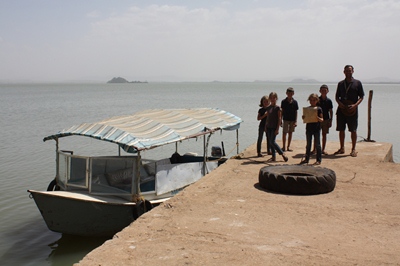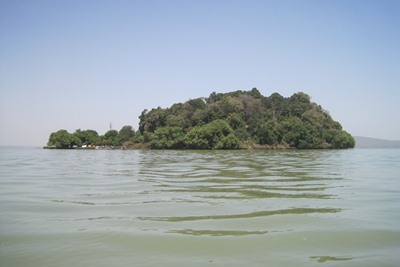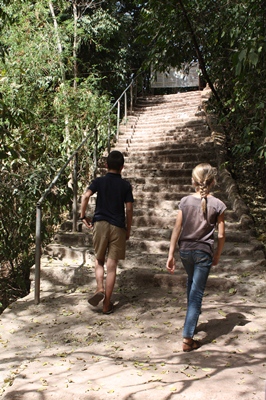 We are somewhat disappointed at the sight of the first church !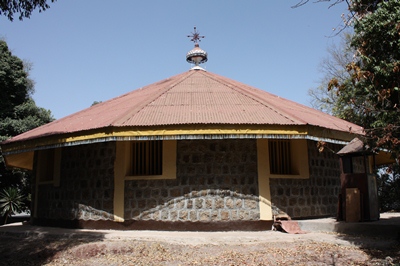 But inside, the treasures of the old church are still there.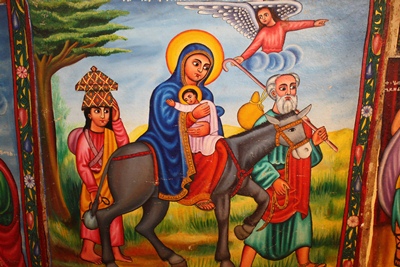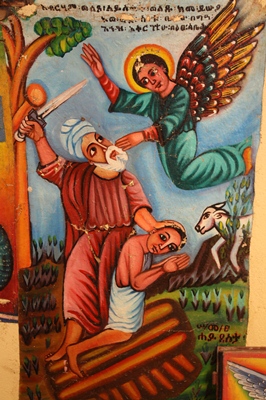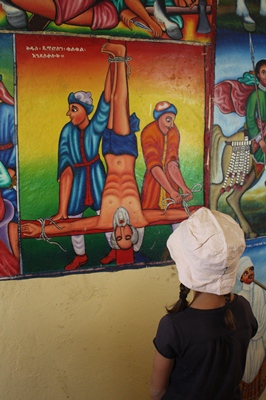 Real masterpieces of Ethiopian iconography, where pagans are always represented with one eye, and where even the Romans look like Mohammedans.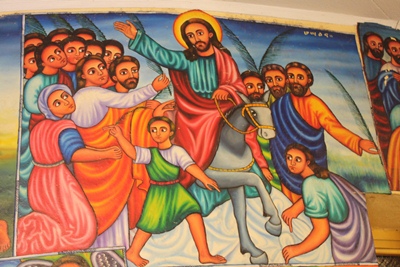 The boys are excited to take the helm for the rest of the ride.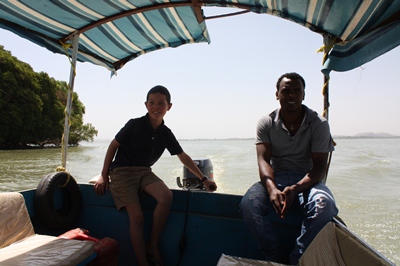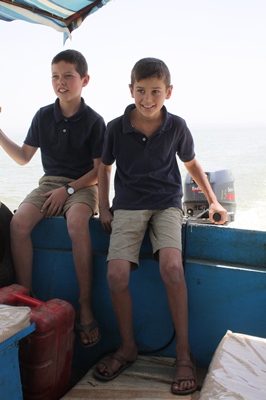 We see a few boats made of papyrus, the "tankwas", carrying wood towards the market of Bahir Dar.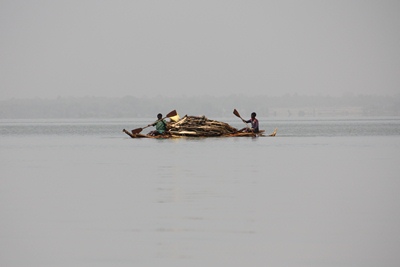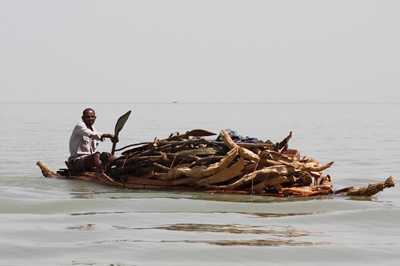 We land on the peninsula of Zéghé and climb towards the beautiful monastery of Ura Kidane Mehret.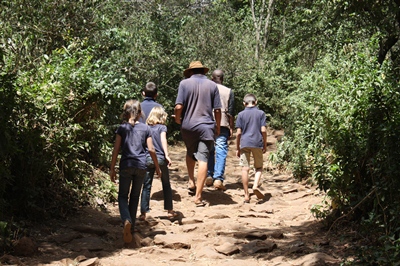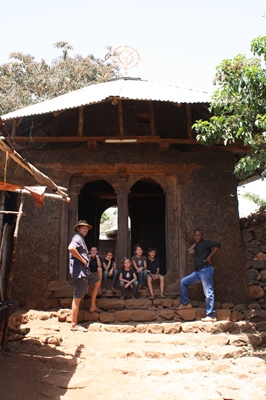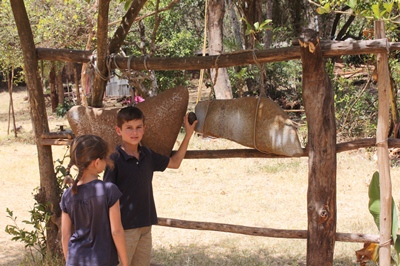 This stone is used as a bell, and Enguerrand loves it.

Yet it sounds surprisingly good !


The church of the XVI century made from wood and cob is wonderful.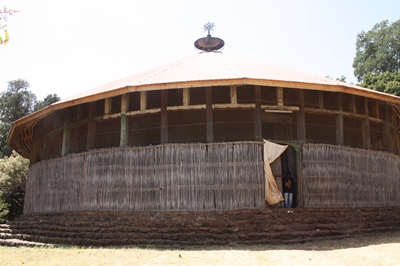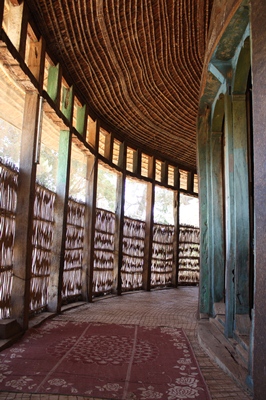 The walls are entirely covered with historical and biblical scenes.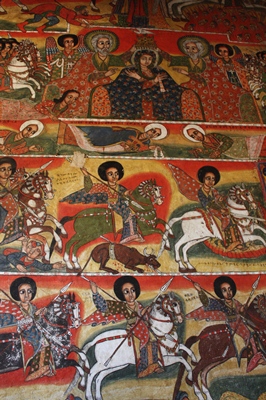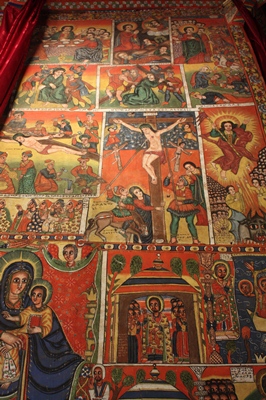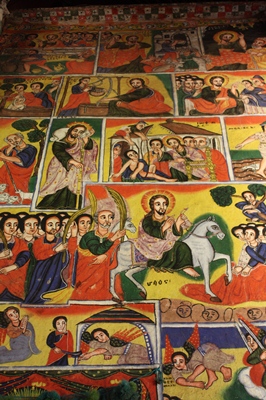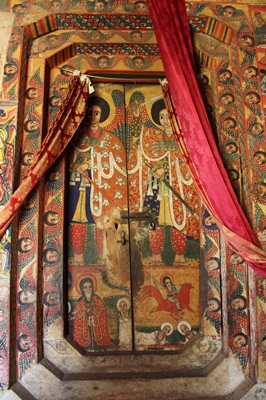 St. Raphael and St. Michael protect the access to the Holy of Holies.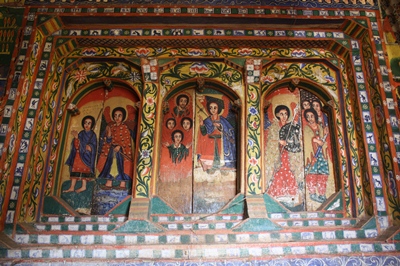 This place captivates us by its beauty.