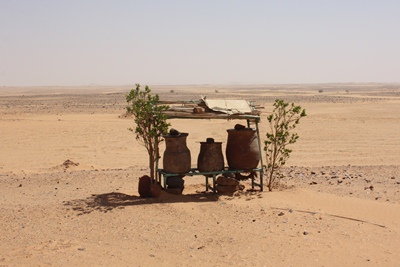 Unusual image that these jars filled with water in the desert.

They are kept available for thirsty travelers by some philanthropist.
A small mountain offers a great view over the third cataract, one of the rapids of the Nile.

We bivouac in the vicinity, and we feast on good prime ribs.

It must be said that for 2.5 euros per kilo, it would be a shame to eat pasta !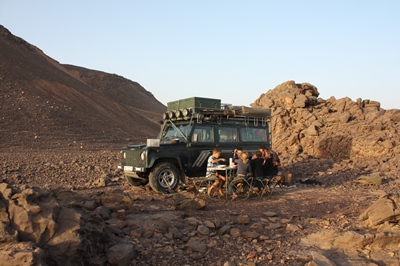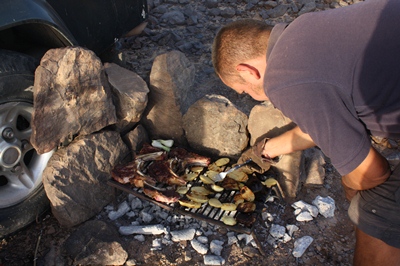 We really adore the small villages of Nubia.

The houses are always arranged around a courtyard and surrounded by a wall.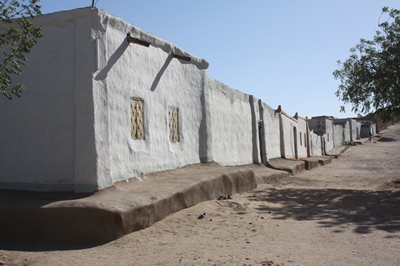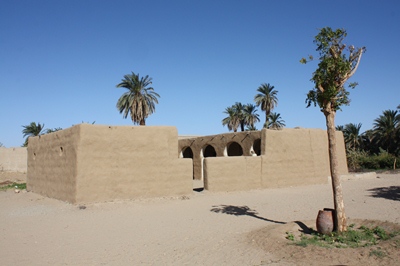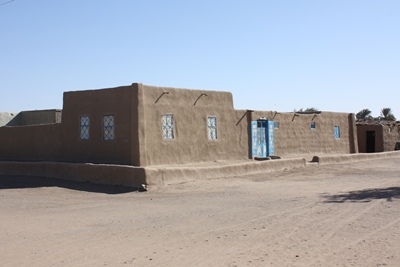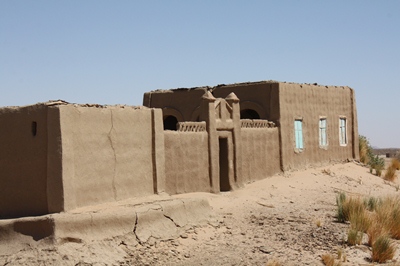 The road zigzags between the Nile and the desert.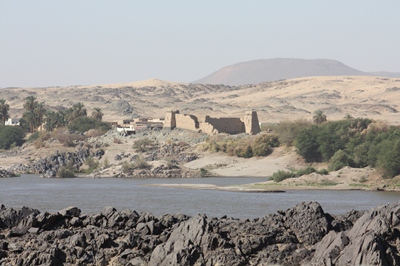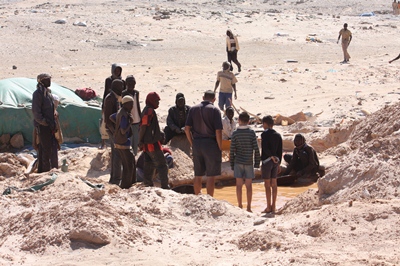 We are intrigued by these men digging the mountain in the middle of nowhere.

Hundreds of prospectors search the desert looking for gold.
A little further, this strange building attracts us: it's a beautiful mud-brick mosque, dating back over 400 years !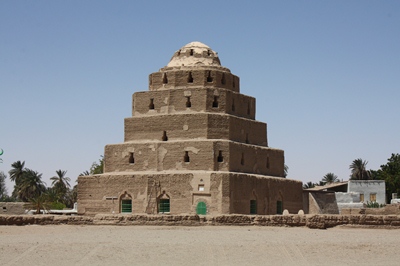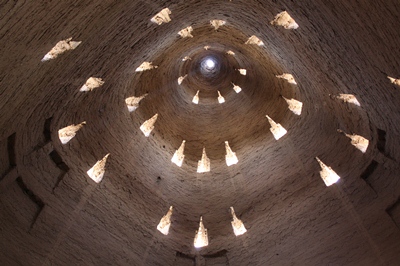 Upon leaving, we are invited by two villagers to share a cup of tea.

The Sudanese are amazingly welcoming.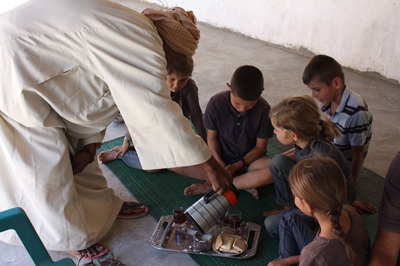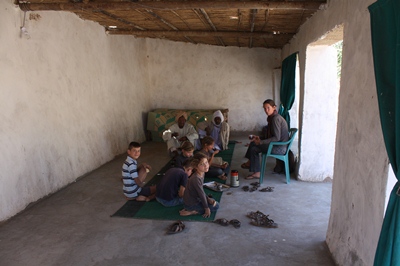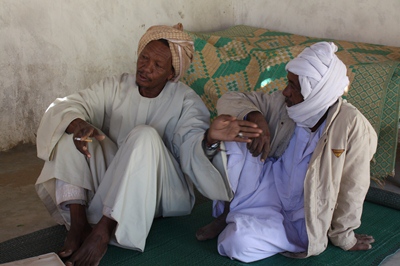 Here, a rarity in Africa, people have the sense of beauty.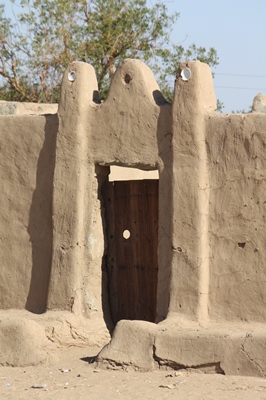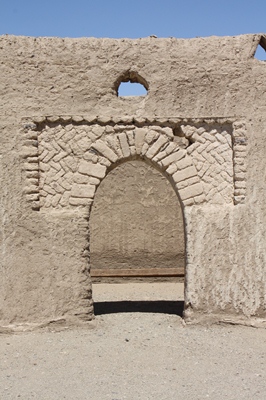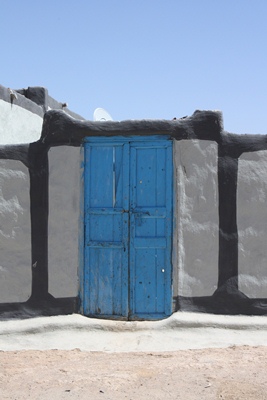 Charlotte loves it and takes hundreds of pictures !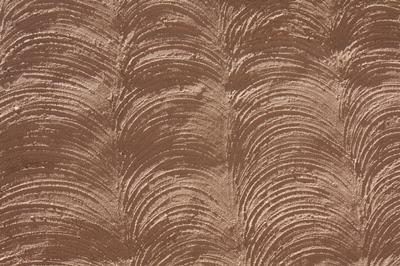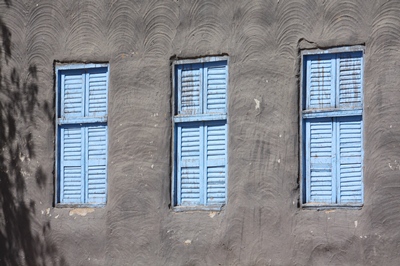 In a field, farmers are beating delicately small shrubs.

Children are intrigued: they are actually harvesting kamoun.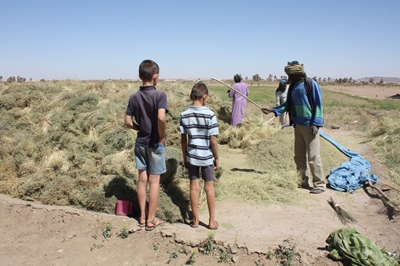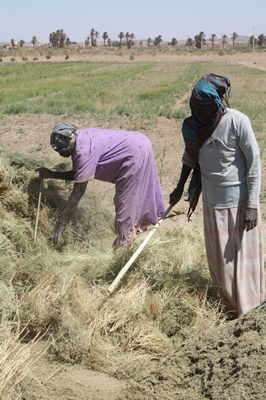 We reach Abri, a quiet town, where the pigeons have their habits at the grocery store !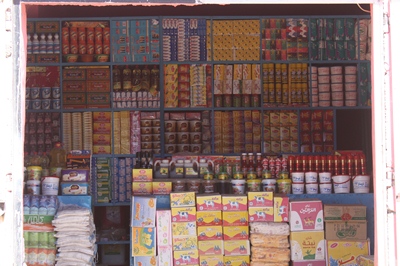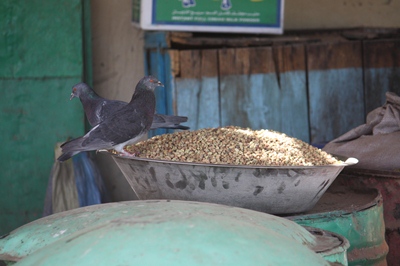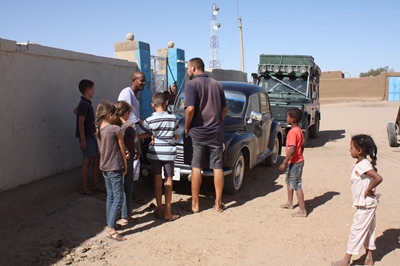 We stop at Magzoub's house. We met him in Khartoum a few days ago.

We drink tea and enjoy a few dates ... the art of living in Nubia !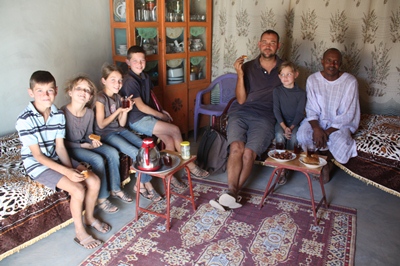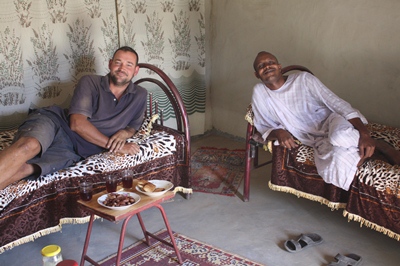 Magzoub currently lives in Khartoum but wants to quit and settle in his native countryside.

He is currently building a Nubian hotel whith traditional materials.

Even the locking mechanism of the door is made from wood !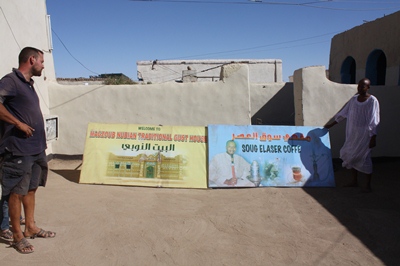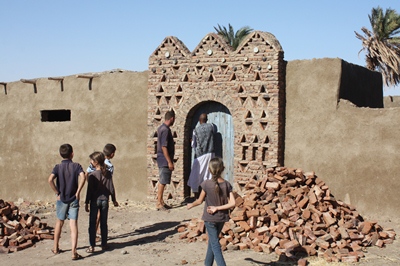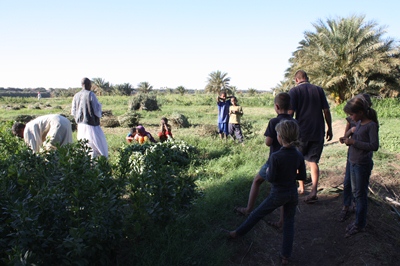 He takes us to visit the broad bean fields along the Nile.


As in Egypt, the broad bean is the staple food in Nubia.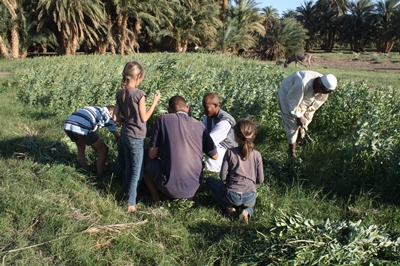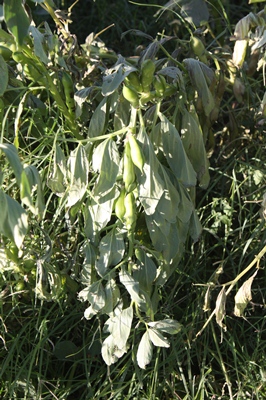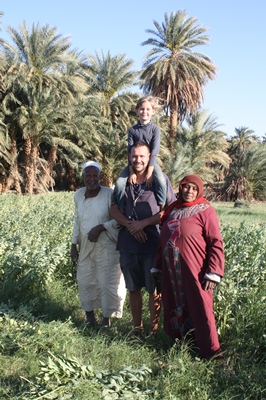 People are incredibly friendly and we leave with an armful of beans.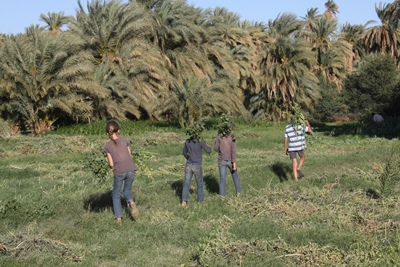 Menu for dinner: fresh beans with vinaigrette.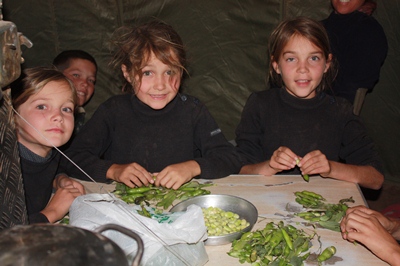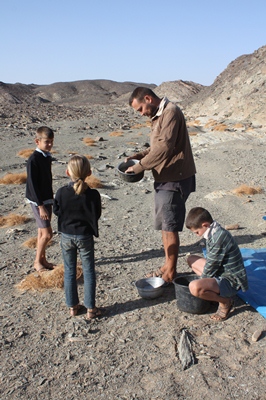 Tugdual prepares the kamoun offered by the farmer.

He developed a passion for spices and loves this kind of activity !