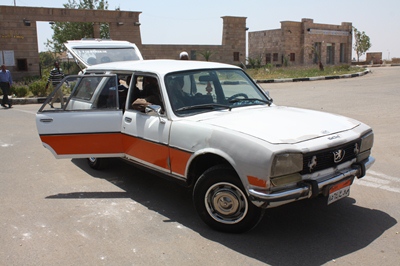 The good old Peugeot 504 are still on the move.






Mitt and Jo dreamed about. We did it !

Just arrived in Aswan, we rush to eat a good McDonalds hamburger.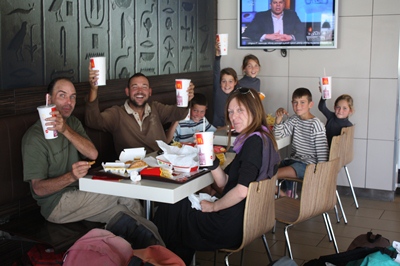 Waiting for the car, we settle into a small hotel in the city center.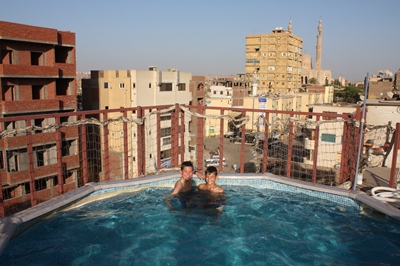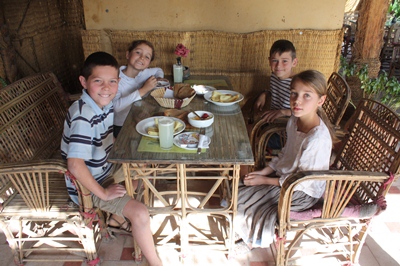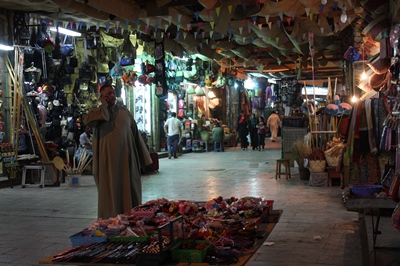 We spend our first evening wandering through the streets, happy to enjoy the atmosphere of the souks.







Here we taste, touch, feel ... and we end up dressing up !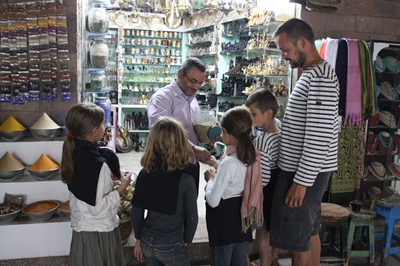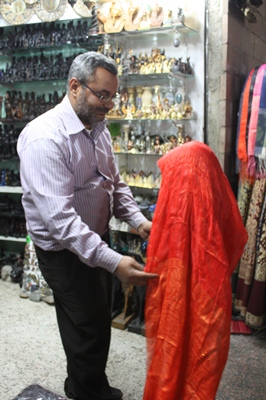 The children are delighted.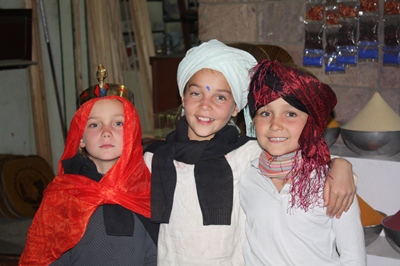 We enjoy some kocheries, the dish of the poor in Egypt.

A mixture of pasta, rice, lentils, chickpeas, grilled onions, served with a tomato sauce.

We love it !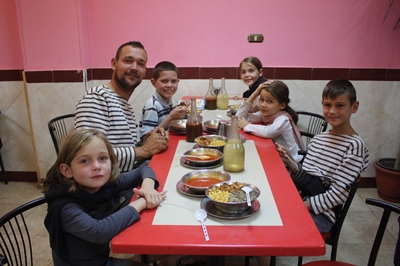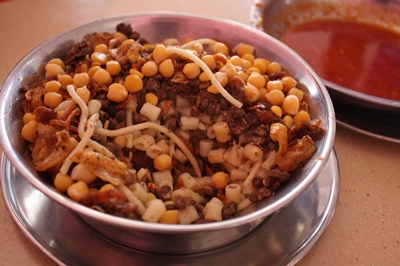 As our car is still stuck at Wadi Halfa, we have time to visit the city from top to bottom.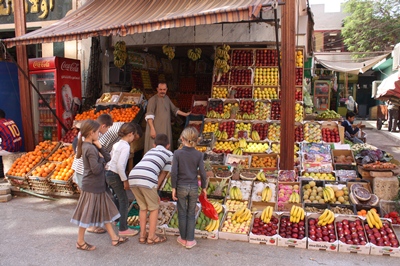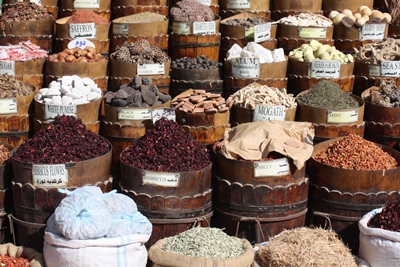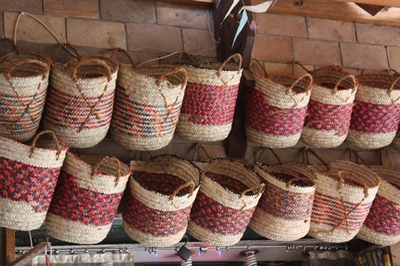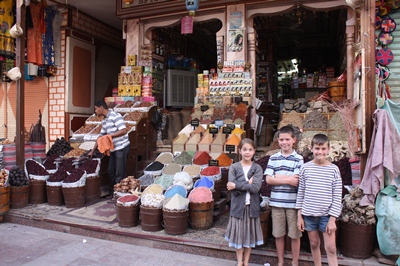 We vary the menu with fetirs, these great Egyptian pizzas.

In the kitchen, the show is incredible.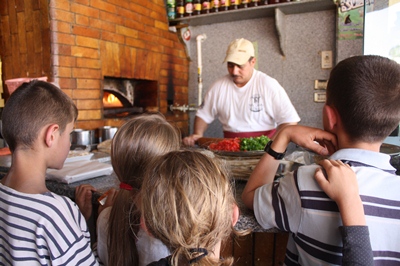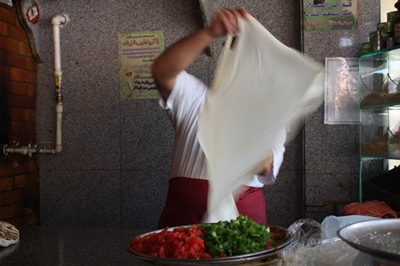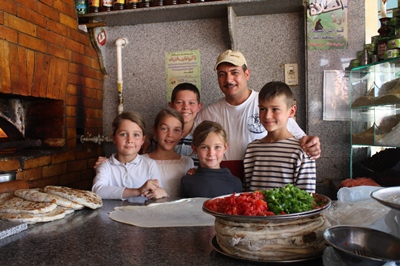 We go on a tour to discover the famous temple of Abu Simbel.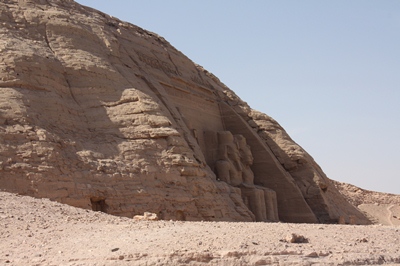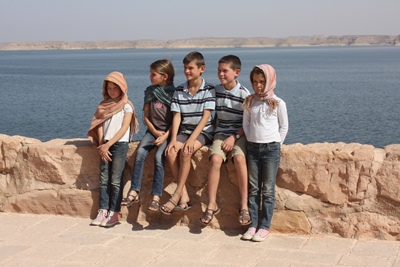 The sun is hot and the girls protect themselves as they can.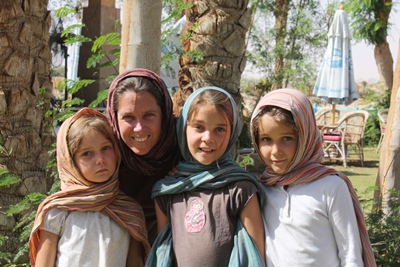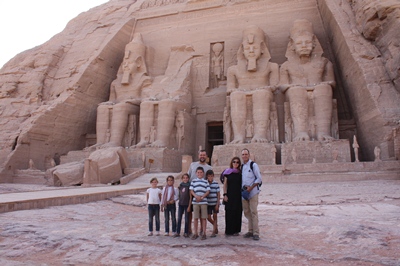 Together with Mitt and Jo we are alone on the site, away from the usual crowd.

Since the revolution, the tourism sector suffers a lot: we will not complain !


The gigantic statues of Ramses II, 20 meters high, are impressive.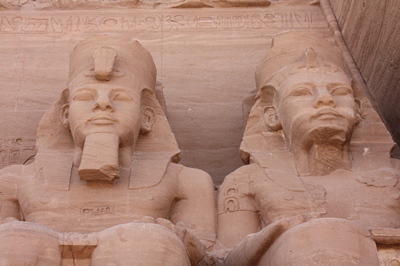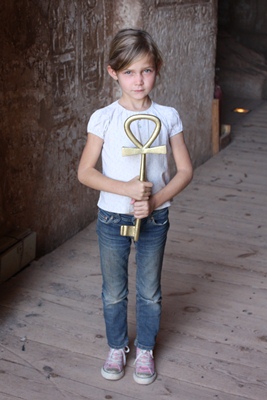 Beatrix gets the key and we enter inside the temple !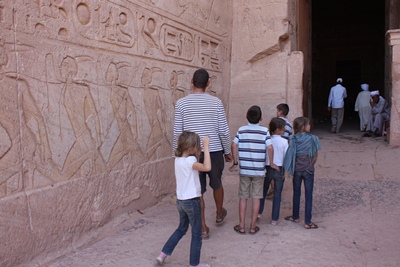 This temple built by Ramses II is more than self-centered.

Ramses II is represented everywhere in the aisles and on the bas-reliefs, subjecting his enemies and making offerings to the gods.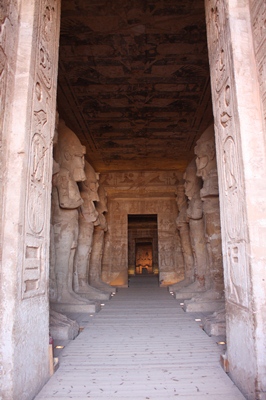 The Persians from the north and the Nubians from the south are the captives of the mighty and glorious ruler.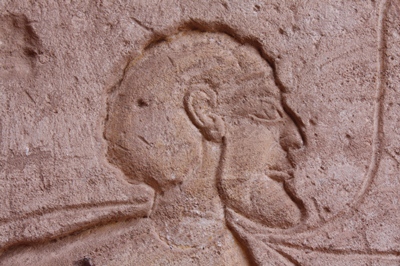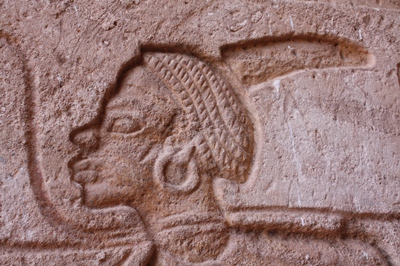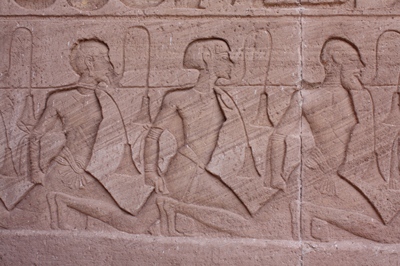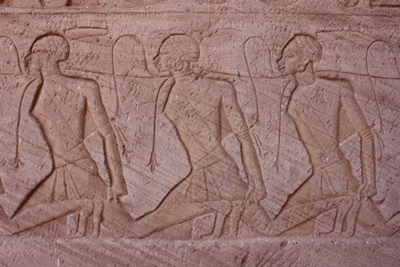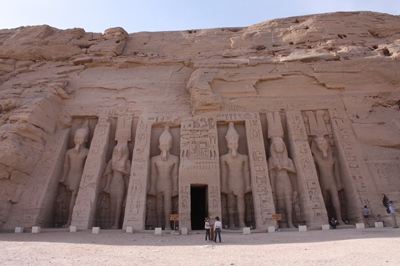 Next door, Ramses has nevertheless built a temple to the glory of Nefertari, his favorite wife.

These two temples are really beautiful.