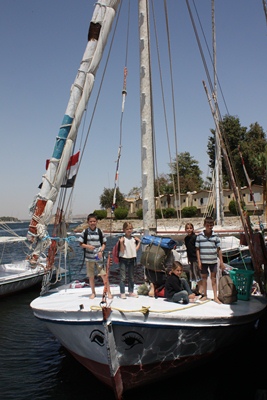 As the car is still not here, we go on a cruise aboard a superb felucca.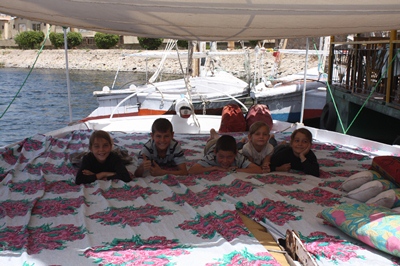 We leave Aswan full sail.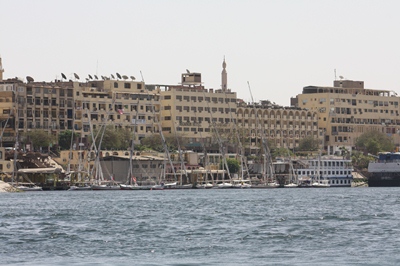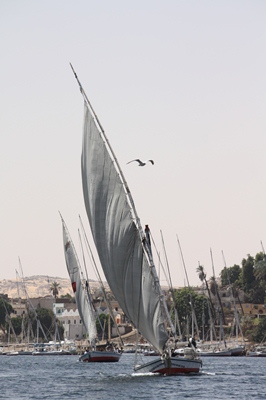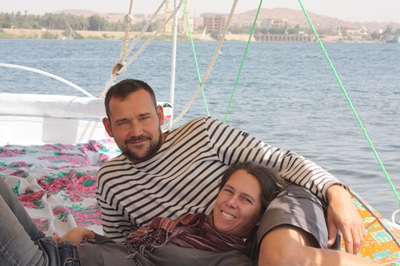 Life on board is quiet and we enjoy taking some rest !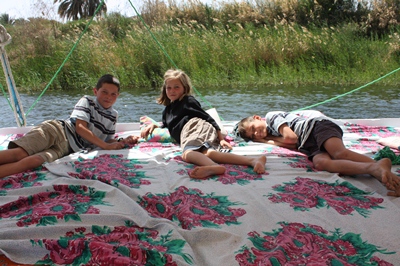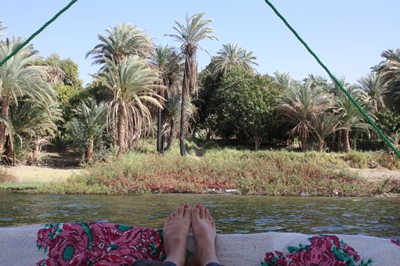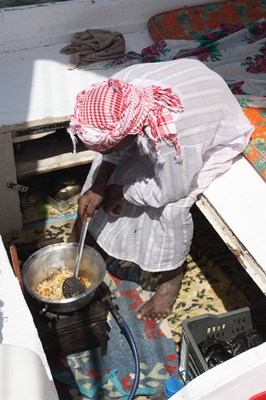 Our Captain is a famous cook and meals are excellent.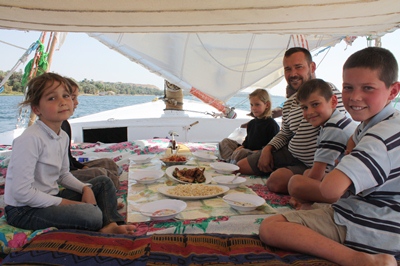 By late afternoon, we stop on an island in the Nile.

The captain climbs up the mast to tie the sails.

He is brave because the mast is over 20 meters high !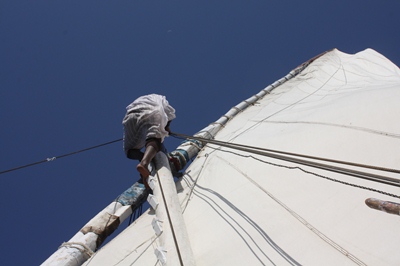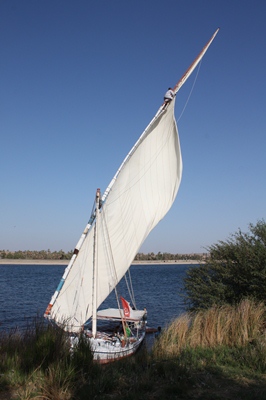 For the night, they set up a canvas that protects us from the wind and we sleep like logs !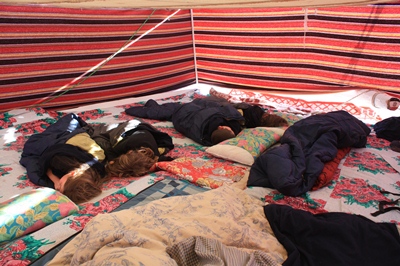 We arrive in the morning to the Temple of Kom Ombo.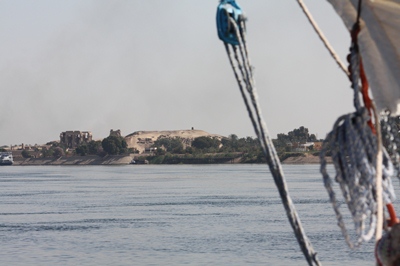 We drop anchor a few hundred meters from the entrance.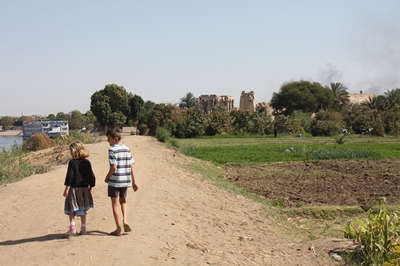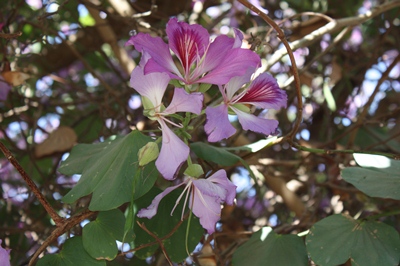 This temple has unfortunately being used as a stone quarry for a long time, and suffered a lot.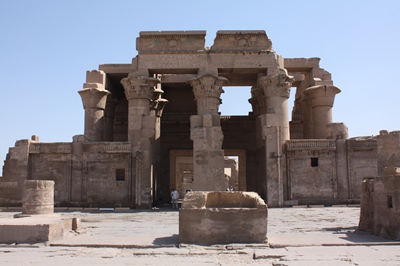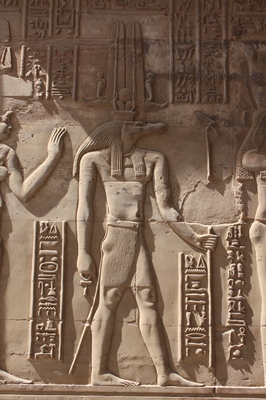 But the bas-reliefs are really amazing.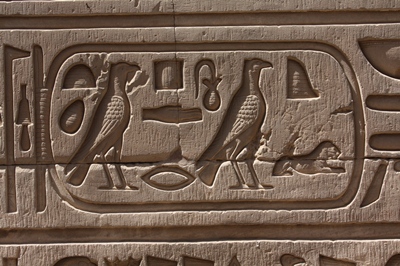 Women of all ages make offerings to Sobek, the crocodile god.

There's no way denying it, the bra is a wonderful invention !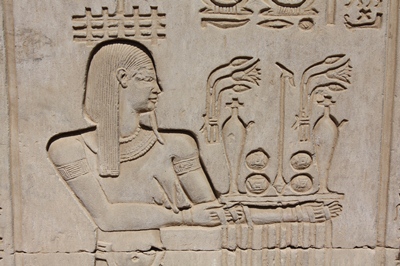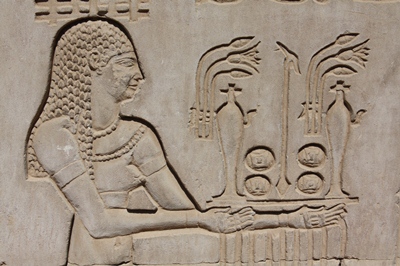 The kids are really fascinated by the quality of the carvings.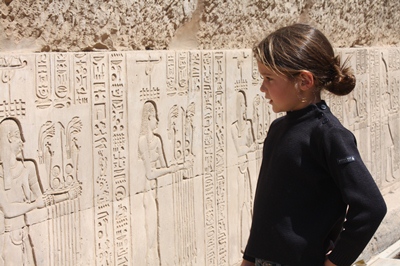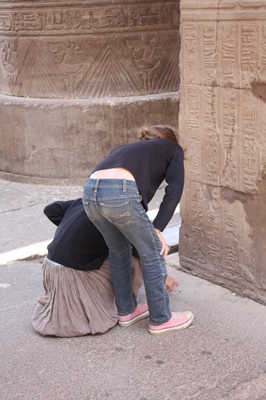 They organize games and play to reproduce scenes.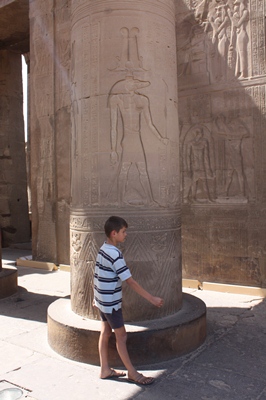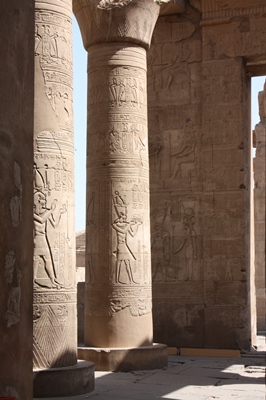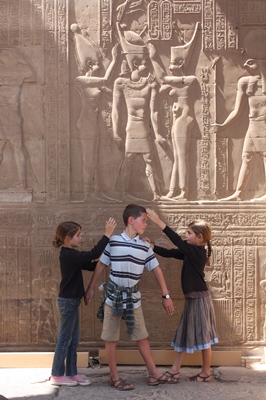 Another magnificent temple.

Egyptians at that time knew how to work.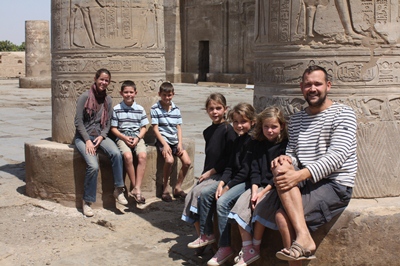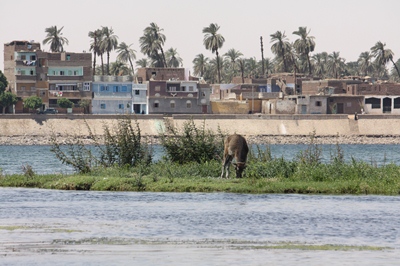 We head back to Aswan, this time against the current but with the wind coming from behind.

We see a few sandals, these cruise ships halfway between the cruise boad and the felucca.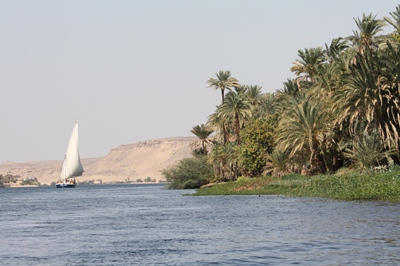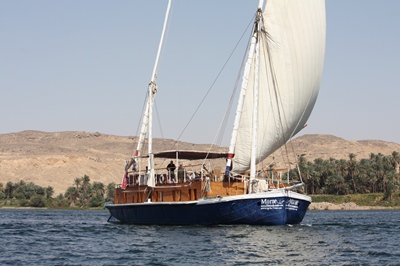 Children feast on sugar cane.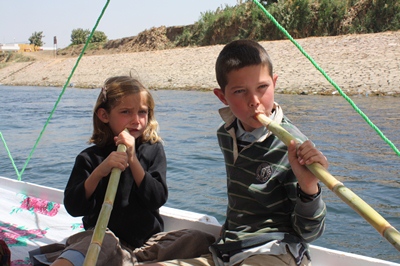 The Captain and his second are really friendly and the boat is very well kept.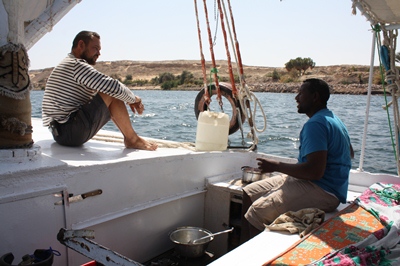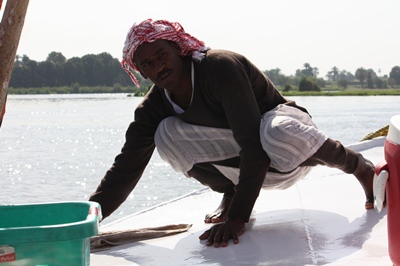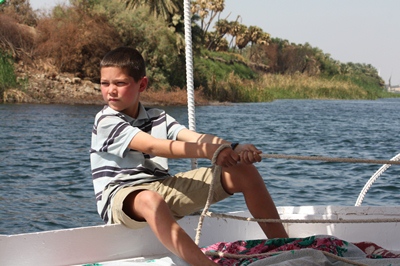 The boys take the helm for some time.

They almost have and accident, but the Captain remains calm.

It must be said that the boat is not very well balanced and holding the helm is difficult !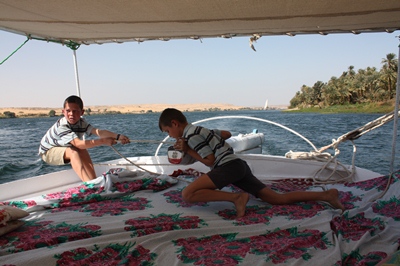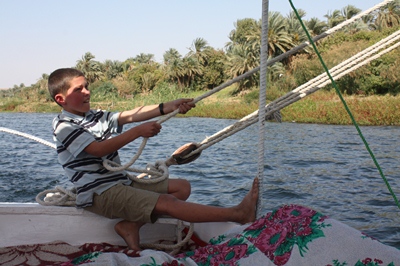 Children do not lack imagination !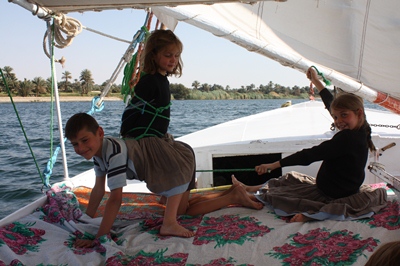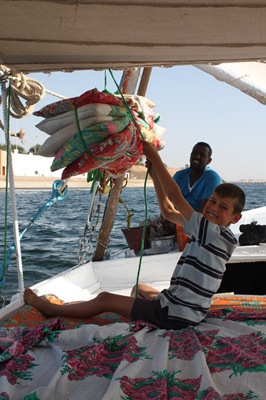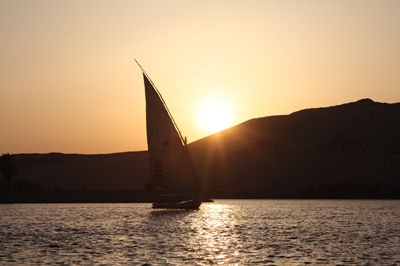 We arrive in Aswan at sunset.

What a fantastic experience !