White Desert.

April 2012.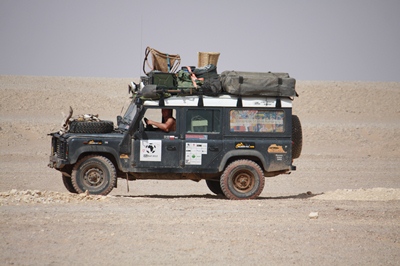 Our Polish friends are just two per car, but they seem more loaded than us.

I must say that they carry countless souvenirs collected along the way.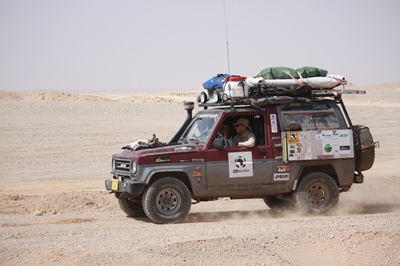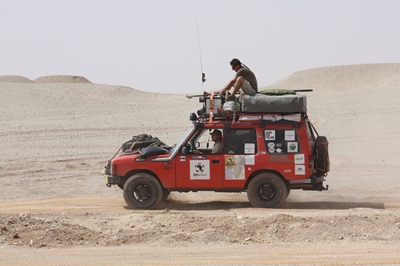 We are approaching Farafra, the last oasis before the white desert.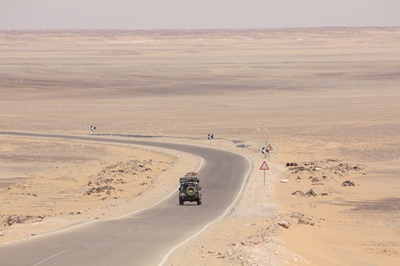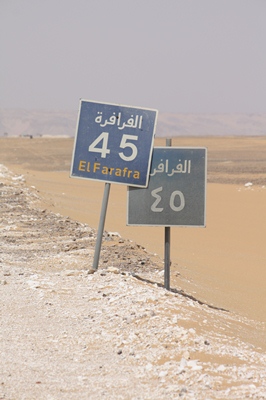 Suddenly, we see Bart coming out from the window (he was the one supposed to drive ) and climb onto the roof to take pictures of us.

Crazy Poles !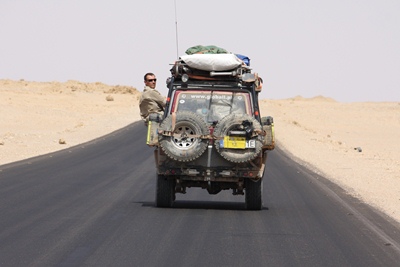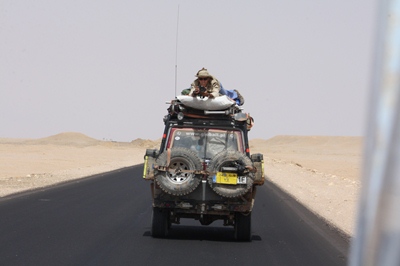 We make a quick stopover in Farafra.

Jacek takes the opportunity to play a little bit of guitar for dumbfounded Bedouin !

We get the help from the police to get some fuel.

Antonio will come back half an hour later on a motorbike but without the drums !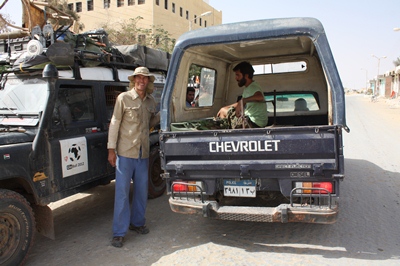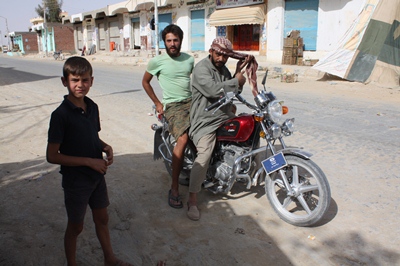 Thing will get fixed and we arrive late afternoon in the famous white desert.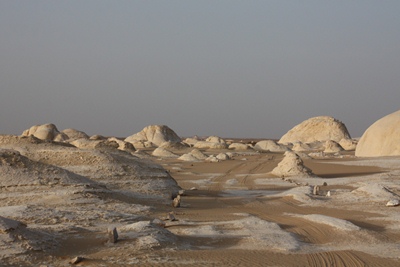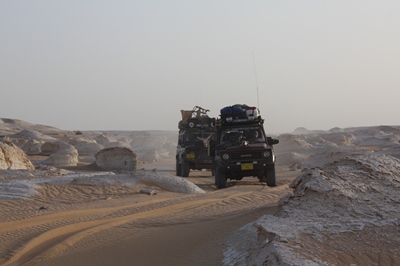 In areas where the sand is soft, some vehicles have difficulty passing.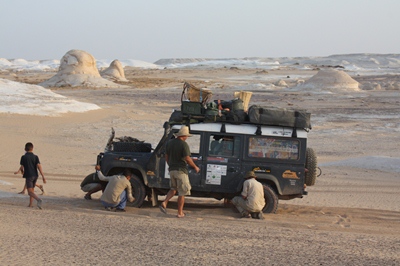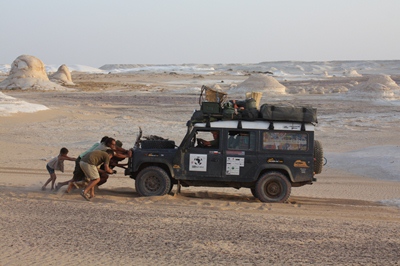 We arrive at sunset near a little spring lost in the middle of this desert.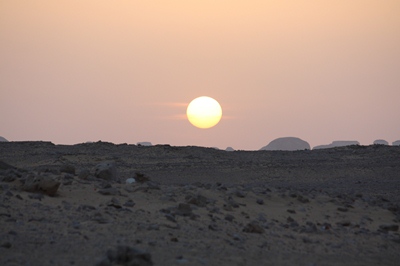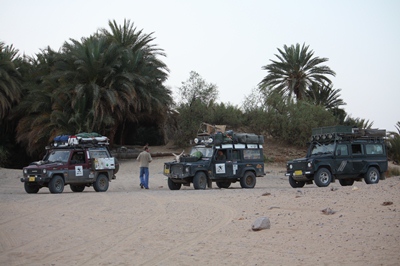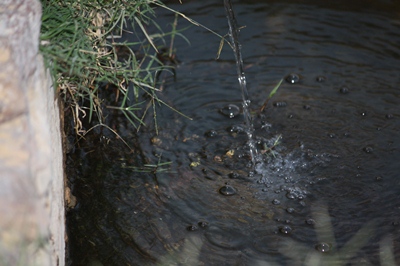 The water is cold, but the boys are happy and still want to swim.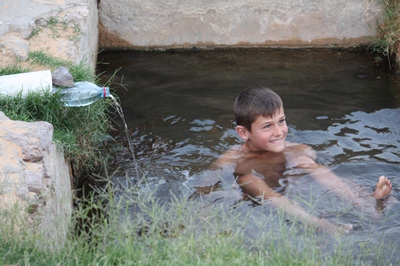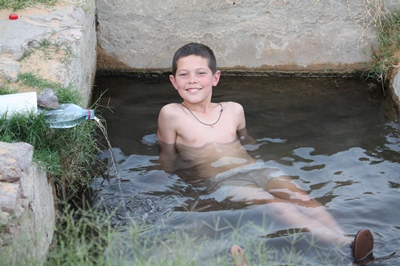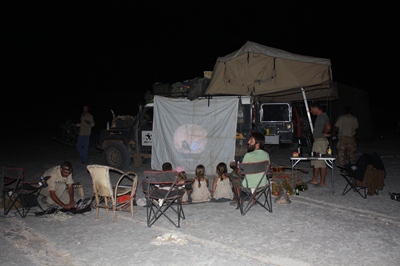 In the evening, Mateusz takes out a large screen and a video projector to show us some movies.

First session, a cartoon for the children.

Followed by beautiful pictures of their amazing African adventure.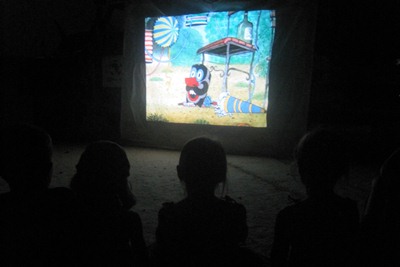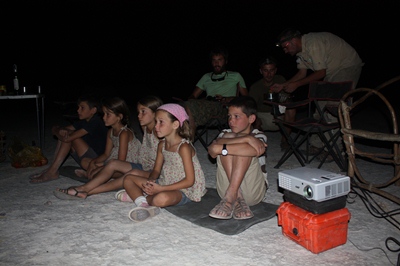 Football matches in the most unusual places ...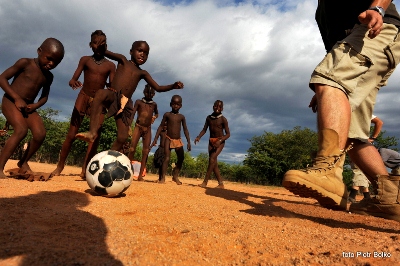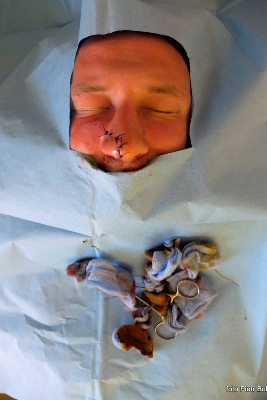 One of them being bitten by a rabid jackal in the most remote park of Namibia ...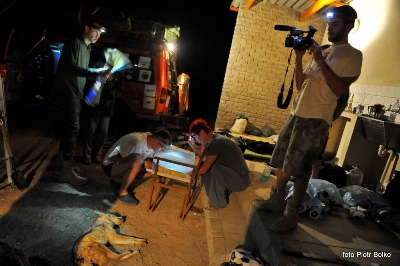 And the most incredible of all, a shipwreck on Lake Nasser when crossing from Wadi Halfa to Aswan.

The Captain and his two assistants having fallen asleep !

They spent a dozen hours on board before getting any help !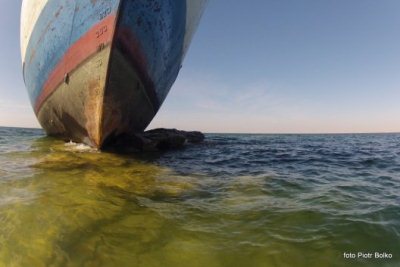 Our bivouac in the white desert is simply magical.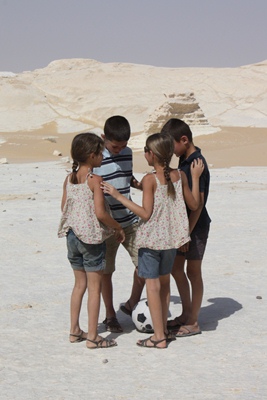 We take advantage of the morning chill to play a football game:

France-Poland.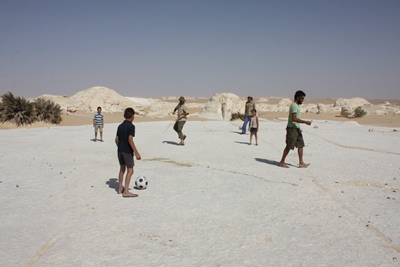 We fought hard, but it was not enough !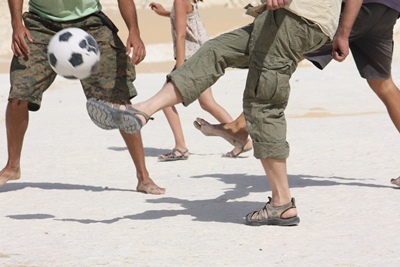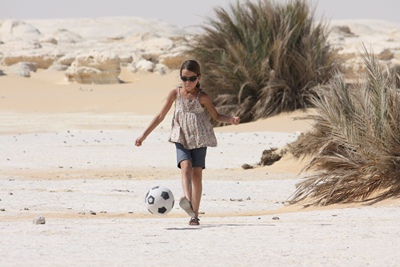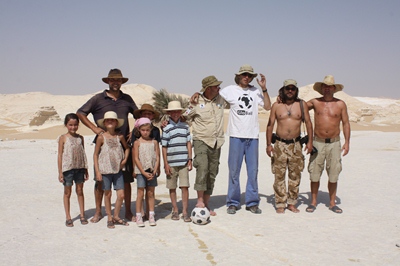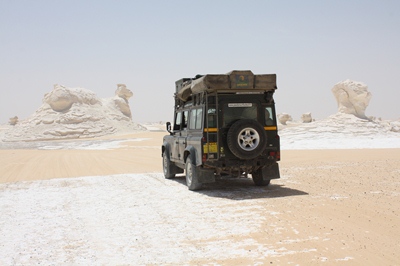 We drive to explore the farthest areas of this fabulous desert.
These massive limestone formations have been carved by sandstorms.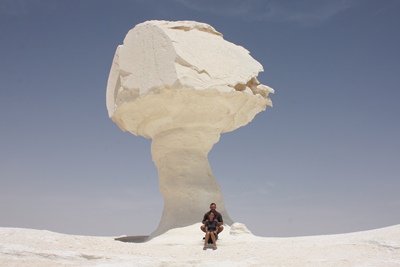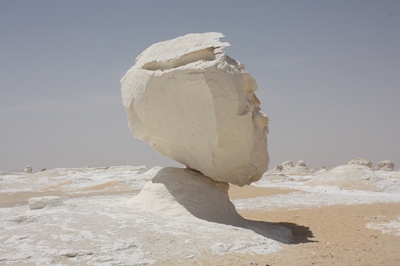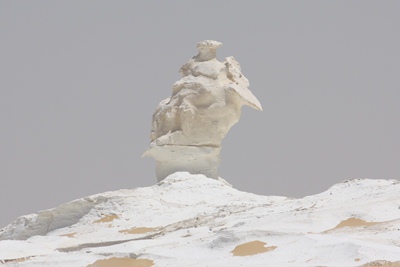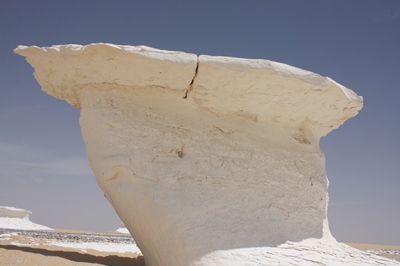 We decide to reach the next oasis through the desert.

We pass by stunning scenery.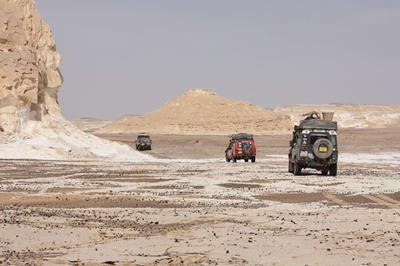 But the track in the sand is not clear and we end up going astray.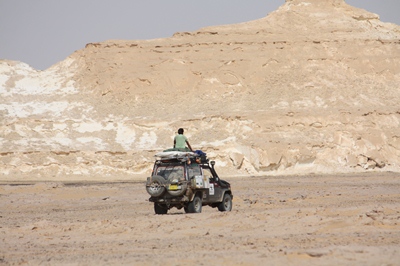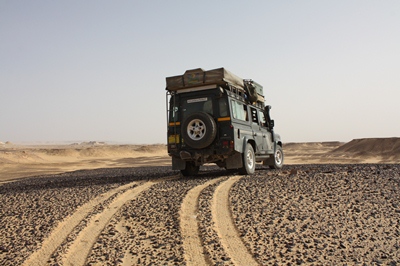 We go around for more than one hour looking for an exit point but without sucess.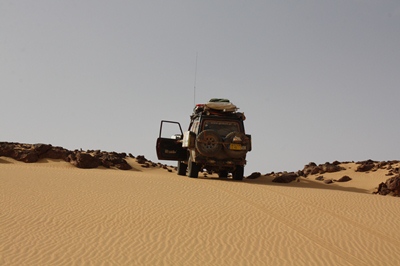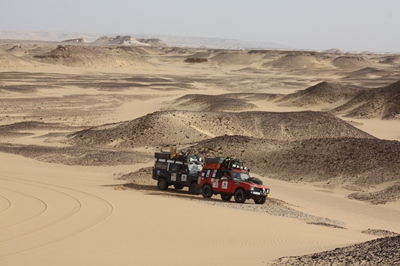 We finally find our way using Bart's Russian Army maps.

Phew !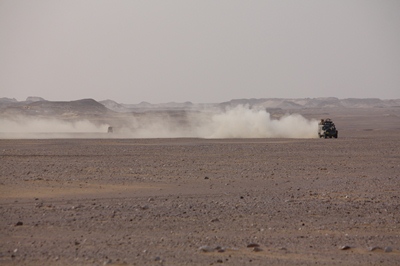 Before saying goodbye to the Globall team, they make us sign on a ball.

Children find it a brillant idea and ask them to sign ours. It will become a collector !




Octavie give them a beautiful drawing for the occasion. They literally fall in love !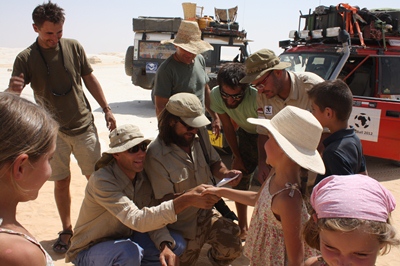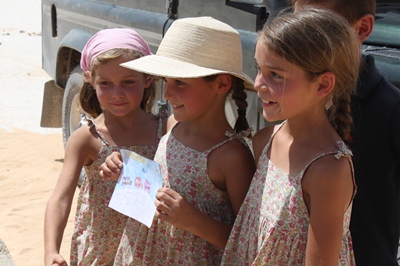 A big thank you to all six of you for these beautiful moments spent together. We will never forget you !