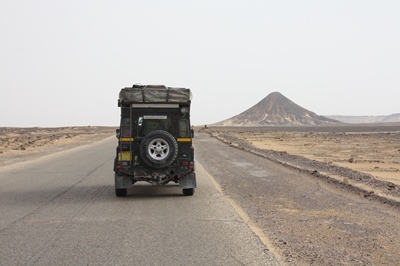 We cross the black desert and its nearly perfect volcanic cones.


On the road, we see two cyclists.

"Where are you from?"

"From France."

"But alors you are French !"

Jeremiah and Claire have been travelling for two years on their bikes, all around africa.

How brave !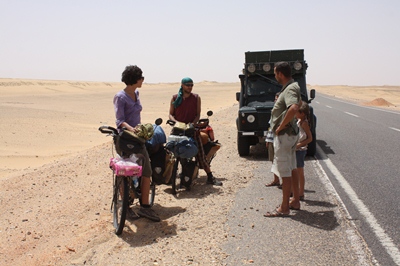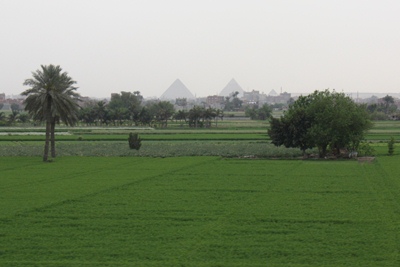 We reach the famous pyramids of Giza.





Suddenly our Agathe becomes crazy.

"Stop that truck!" she yells.

We end up calming her by promising to stop in the next mall to buy Nutella.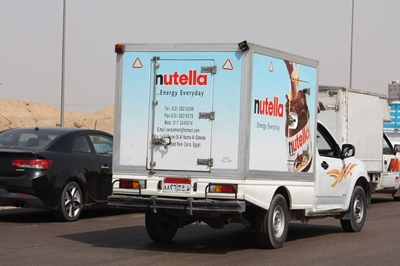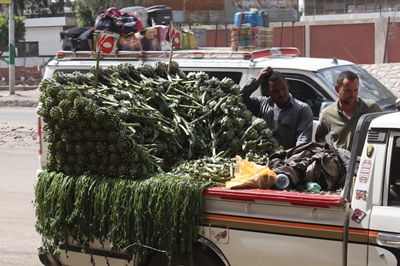 This is peak season for artichokes and Matthew buys them by dozens.

Eaten raw with a vinaigrette, it is a real treat.




We arrive at the orphanage run by the Sisters that we had met in Alexandria.

They suffered a lot during the revolution.

Threatened by the speech full of hate from the nearby mosque, they had to leave their home in Alexandria and found refuge in Cairo.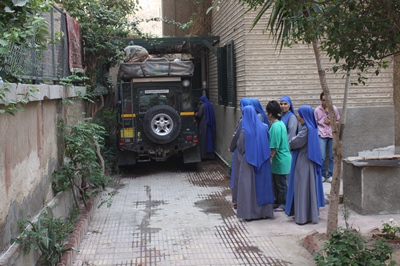 In this house, with an incredible kindness,they look after ten disabled children.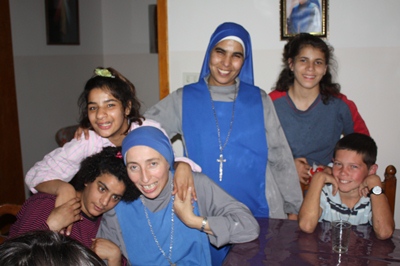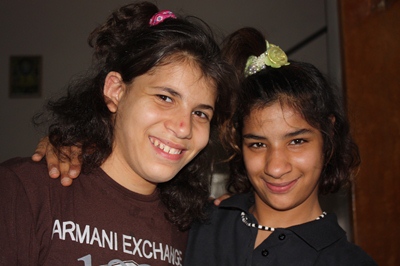 Charlotte is popular amongst the kids !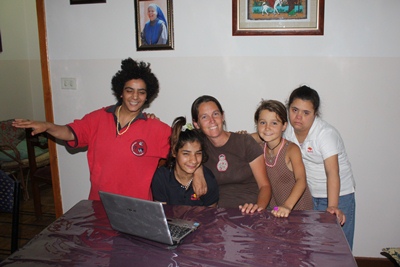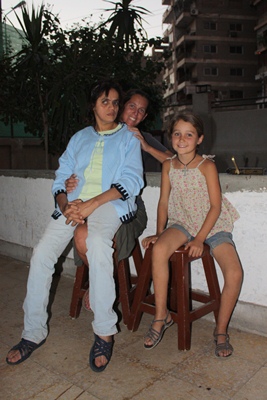 Girls take part in the activities: design and beading.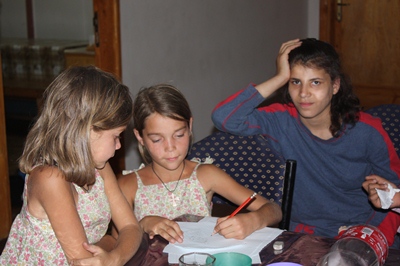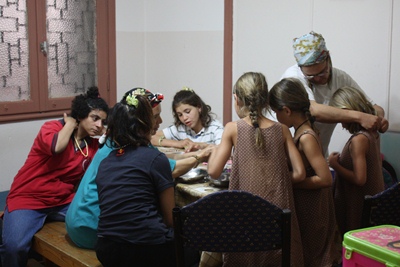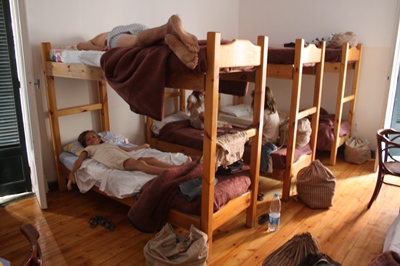 The Sisters insist for us to stay in the house where they prepared a room for us.





We go together to church on Palm Sunday.

But it is overcrowded.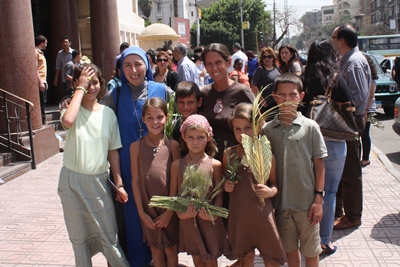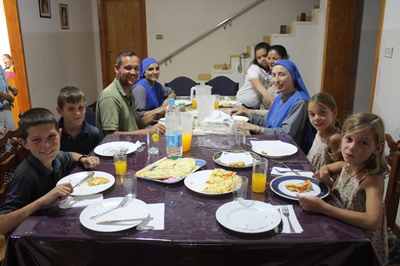 We spend two incredible days with them.

A big thank you for that warm welcome and such a lovely example of charity.
Upon leaving, we give them a check for 3625 euros on behalf of our generous donators.

A big thank you to all those, known and unknown, who helped to support this great cause.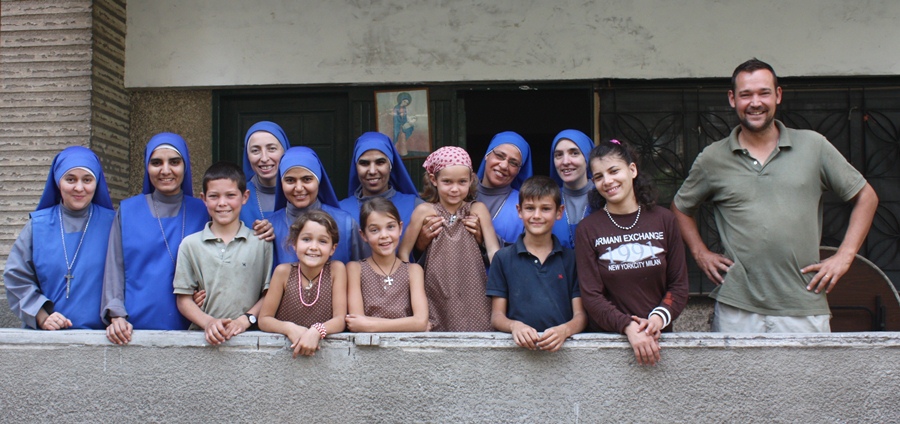 We then go to Thomas and Catherine in Maadi.

Matthieu met Thomas while working in Cairo.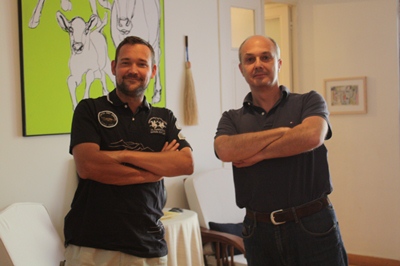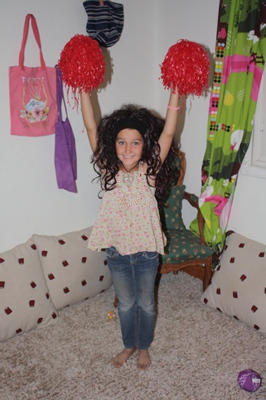 The girls are having good fun with Mary, the youngest of the family.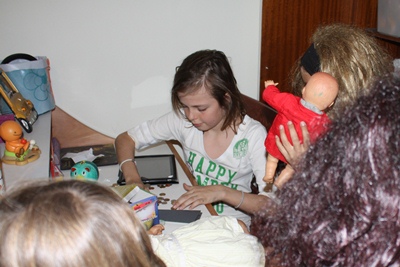 And boys stay hours on the trampoline.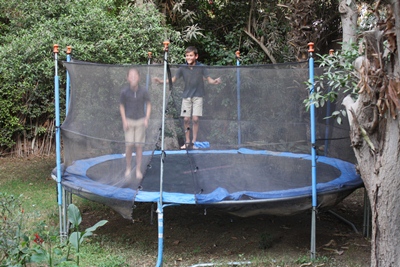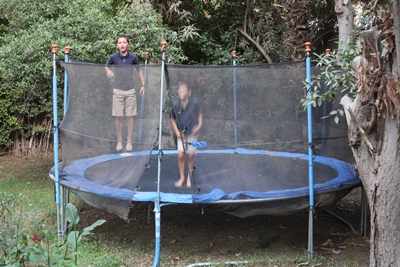 Thomas is a fine cook and prepares a truly gourmet meal.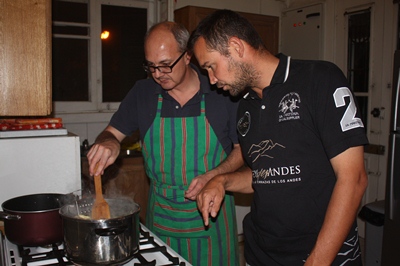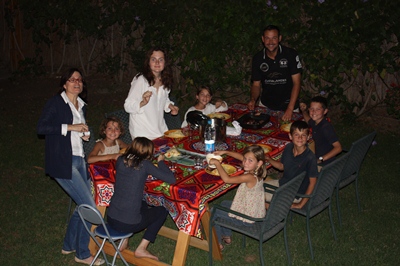 A big thank you for the great time we had together and good luck to Margot for her baccalaureate.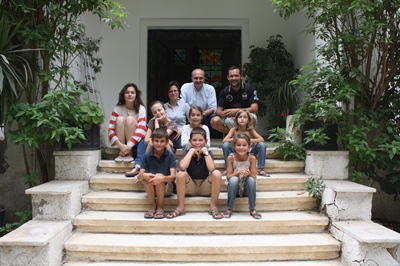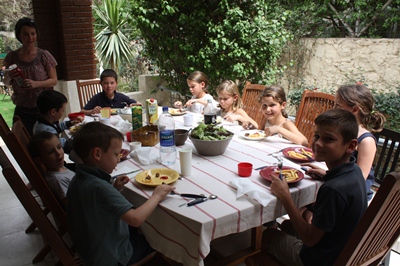 We go a few blocks away to see Emilie and Marc.

They followed our blog and very kindly invited us to their home.
With their five children, it makes a great team! When playing Risk, dads seem to have as much fun as the kids !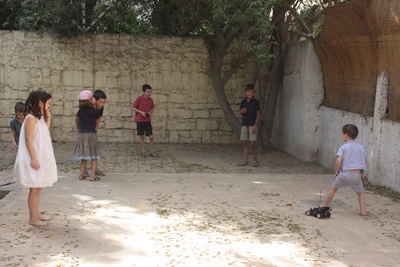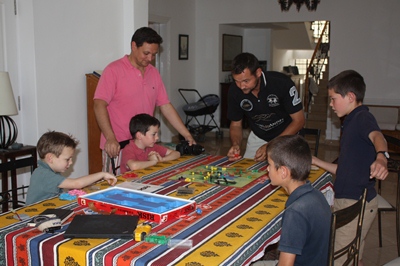 The children are happy to play with their new friends.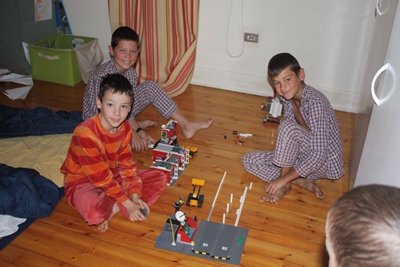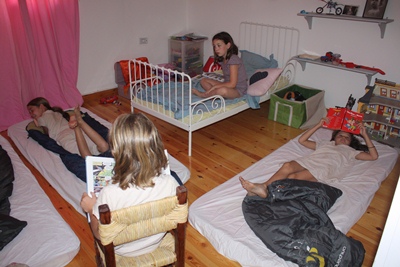 We end up our Cairene society life with a pleasant lunch at Josephine and Olivier house.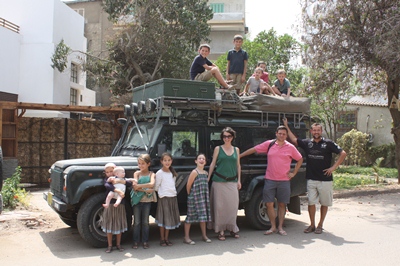 A big thanks for your nice welcome, and promised next time we will not pretend that the car broke down !