Matthieu, Charlotte, Tugdual, Agathe, Enguerrand, Octavie, Béatrix...sans oublier Doudou.


Last updated on May the 20th, 2012.


After 18 months traveling, 80 000 kilometers on the roads and tracks, 431 nights in the tent, 20 000 photos, 176 pages in our road book and only one tyre puncture, we are back in France.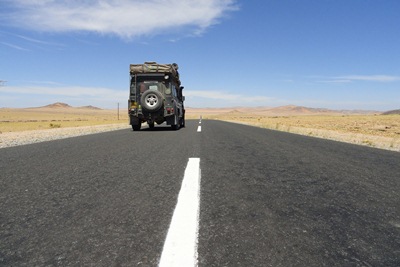 We have probably completed one of the greatest adventure of our lives. After some years our children will leave home and we hope they will keep their heads full of these incredible moments we spent together.

This is why we did this trip that many considered foolish. To live with our children, "The Big Stones" of our lives, some good moments before they become teenagers.


We didn't look for any excuse such as a humanitarian cause to justify our trip. Just 18 months to enjoy life together, far from our schools, our factory, our confortable home and our lives too much organized. Far from these overloaded schedules that leave no room for the unexpected.
We did not travel for the sake of meeting people. Encounters came by themselves, naturally, but we had time to accept them.

And as we were going, they appeared more important to us, becoming a crucial part of our trip. And it is in those moments where courage fades away that we met the nicest people.

They will certainly remain amongst the most beautiful souvenirs of our adventure.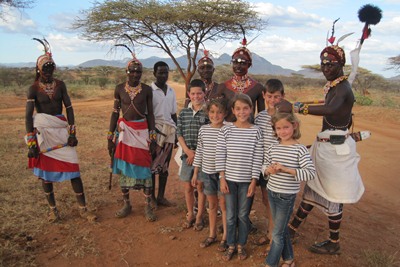 It is this beautiful image of the world we want our children to keep. Far from the one shown by the media.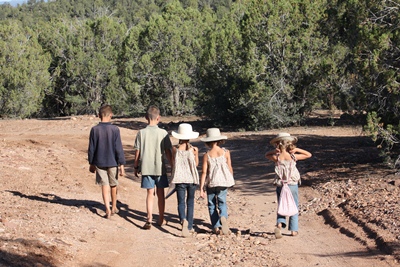 From these 18 months together 24h/24h, we keep only good souvenirs. We all learned to deal better with each other character and our family ties are strengthened.

But the confrontation with the world's diversity has also given our children some independence of mind. We hope this will help them to move beyond the passing fads of the playgrounds to become free men and women.


We undertook this journey without any commercial or professional ambition. No house, no jobs, only 7 of us in an old Land Rover Defender with 145 000 miles upon departure.
We left without being tied down, with a great car that allowed us to explore the most remote areas of the planet.

What an incredible feeling of freedom !

And as strange as it may sound, we never felt cramped.

As a garden, the children had the entire world ...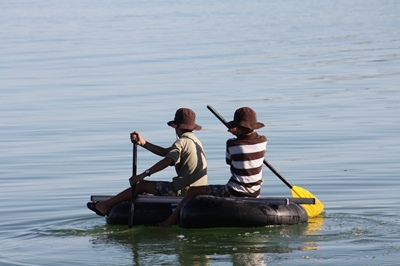 After 11 years abroad, coming back to France is like a new adventure for us.

We have all kind of projects in our mind.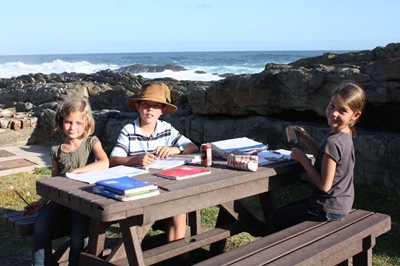 The children started writing a book about our journey.

God knowns they might finish it one day.

And a short film will probably follow.

Charlotte will start making handmade Saint Tropez type sandales, the only truly versatile shoe, both at the beach and in the bush.

Soon online

lestropesdecharlotte.com

As for Matthieu, he has so many ideas, he does not know yet which one to choose.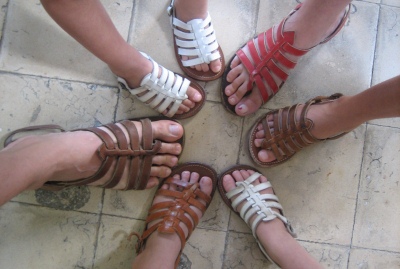 Good luck to you all and remember that you will not catch adventure in a sofa !


Matthieu, Charlotte, Tugdual, Agathe, Enguerrand, Octavie et Béatrix.